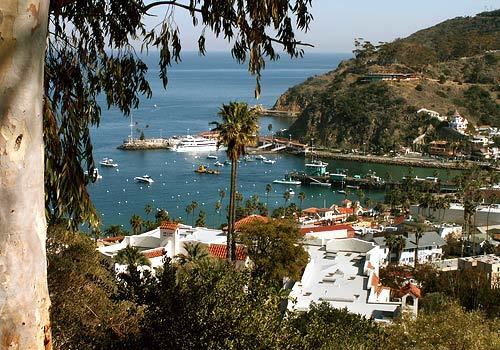 5 Images
Catalina Island, California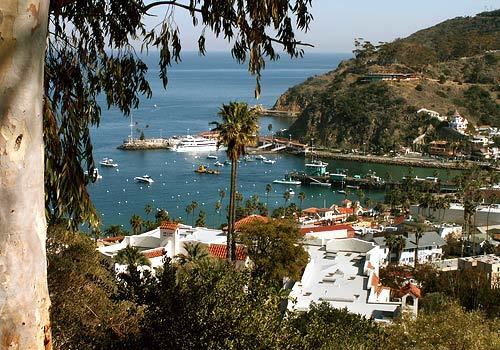 The harbor at Avalon is a welcome sight for visitors who arrive by sea. Once you're on dry land again, all of Santa Catalina Island, just off the coast of California, awaits. Take in the sights, shop, grab a bite to eat or just relax.
(Chris Erskine / LAT)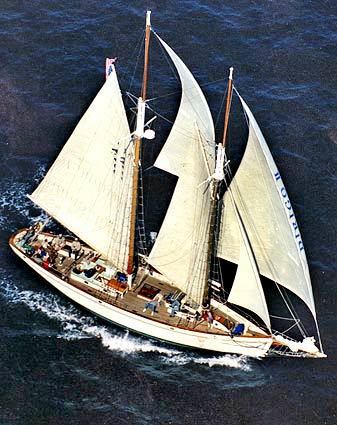 Sail to Catalina the old-fashioned way: aboard a schooner. The 73-foot Dirigo II, built in Maine in 1939, now makes occasional day trips plus longer cruises between the mainland and the island.
(John Wolf)
Island Express' 5 p.m. flight departs San Pedro after dropping off passengers. The copters whisk passengers to the island in less than 15 minutes. Along the way, fliers get a gull's-eye views of the whales and dolphins in the water below.
(Chris Erskine / LAT)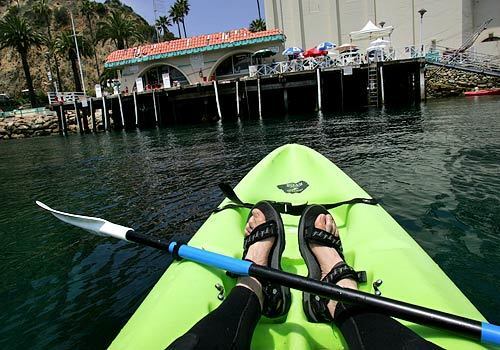 If you've got the time and the skill, consider kayaking to Catalina. And after that paddle, the Casino Boat Dock Cafe at Avalon will be a welcome sight indeed.
(Bob Chamberlin / LAT)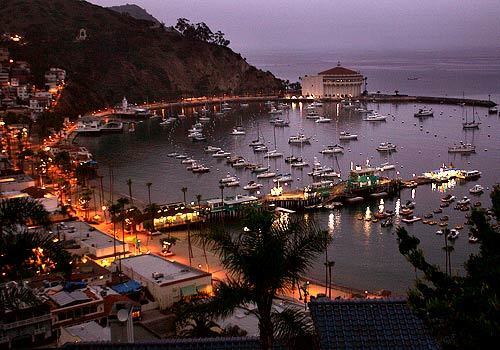 Lights along Crescent Avenue define the shape of the harbor as dawn breaks on Avalon.
(Bob Chamberlin / LAT)