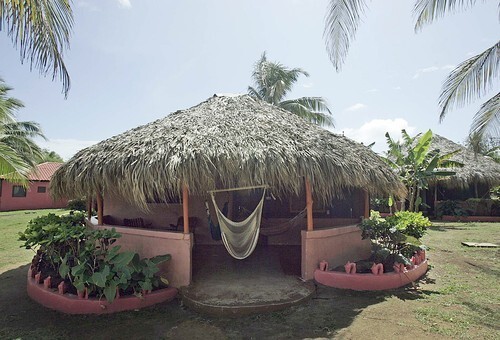 8 Images
Nicaragua's Corn Islands: Where to Stay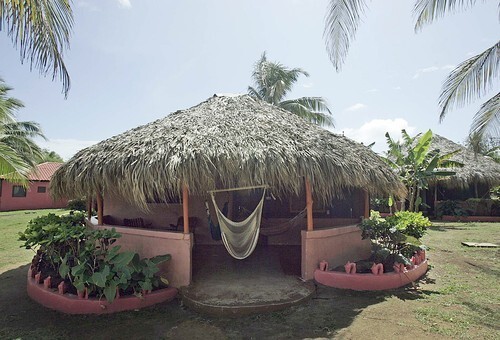 A cabin at Paraiso Club near Great Corn's airstrip sports a green thatch. It's at Paraiso that an $8 grilled barracuda dinner is likely to win over a visitor. Other pluses of the Great Corn and neighboring Little Corn Island: solitude and scenery to go with the bargain prices. A Canadian visitor enthused, "You ... pull up a lounge chair, and there are two people on the beach, not 4,000 like the rest of Central America."
(Beatrice de Gea / LAT)
A guest room at Paraiso bespeaks the island's uncluttered simplicity. Driving isn't a problem on Great Corn; visitors can navigate the island by golf cart or taxi, and at a small central market vendors sell fruits and vegetables, children's knapsacks, T-shirts and the like.
(Beatrice de Gea / LAT)
Quarters at Little Corn Island's Los Delfines, a hotel that features air conditioning, hot water and rates from $45 to $60. The hotel is in the middle of town on the one-square-mile island, most of which is jungle.
(Beatrice de Gea / LAT)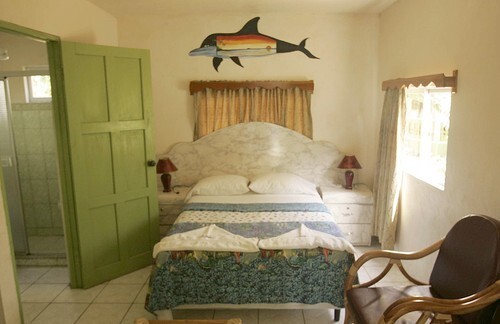 Bright walls surround a bed in a guest room at Los Delfines. Little Corn is a nine-mile boat ride from Great Corn, and its main draws are diving and snorkeling. "The primitiveness of this place makes the hard work of getting here worth it," said diver Dennis Bowmen, an Austin, Texas, resident.
(Beatrice de Gea / LAT)
Brightly colored casitas are the calling card of Casa Iguana, which writer Diane Wedner calls a no-frills summer camp for grown-ups on Little Corn. From there, she headed off the northern end of the island for a 10-minute speedboat ride to a white coral reef where she snorkled, viewing nurse sharks, barracuda and eagle rays.
(Beatrice de Gea / LAT)
There's shade as well as sun at a guest room at Casa Iguana, where writer Diane Wedner savored the view from a wind-swept patio. She paid $55 a night, and her room featured toilet and sink -- the shower was outdoors. As for the hotel's name: Cat-sized reptiles scurried across a path being used by the writer as she made her way from town to Casa Iguana. No harm, no foul.
(Beatrice de Gea / LAT)
Arenas Beach Hotel has a beachfront perch on the southwestern side of Great Corn Island. Rates begin at $75 for rooms that the writer found to be stark but clean and comfortable.
(Beatrice de Gea / LAT)
Marine Laurent in one of the guest cabanas at Ensueños that she and her partner, artist Ramón Gil, make out of cane, palms, shells, driftwood and other natural items. The cozy dwellings -- $5 to $20 per night per person -- are tucked into the forest on Little Corn; in the absence of electricity, there are candles and the hosts' warmth. A nearby dormitory, with two beds and a host of hammocks, is $5 per person per night.
(Beatrice de Gea / LAT)