How to save on a cruise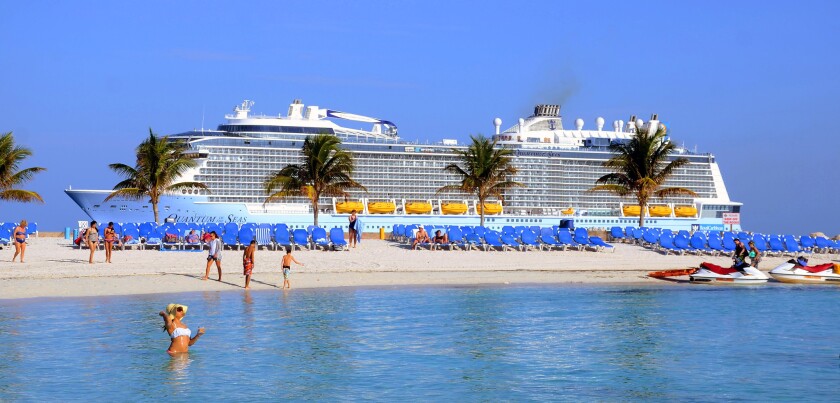 Waiting for your ship to come in but afraid you won't be able to afford it when it docks at a port near you?
A cruise can take you anywhere, from Antarctica to Vietnam, and offer good value as well as enjoyment. But floating vacations can be pricey.
The trick to saving big money on a cruise is to shop smart. With a little planning, you can take advantage of discounts and deals.
I surveyed a handful of cruise gurus for some suggestions on how to have fun for less during your next cruise. Here are their blueprints for success.
Travel in a shoulder season: Plan to take advantage of repositioning cruises, when ships are moving from one seasonal location to another, or cruises that take place early or late in the season, such as Alaska cruises in May or September.
"Timing your cruise with destinations' shoulder seasons can absolutely help to cut costs on your cruise fare," said Colleen McDaniel, managing editor of CruiseCritic.
"By cruising to the Caribbean in late spring or fall, or the Mediterranean from October through April, you can not only save on the overall cost of your cruise, but you'll also avoid larger crowds – both on board and in port."
Shop around: Surf the Web for deals, which will help you find the sailings with the lowest demand and thus the greatest value, said Bob Levinstein, chief executive of CruiseCompete. Once you find a sailing you like, get custom quotes directly from agents.
"Prices can vary as different agencies may hold group space at lower prices or have knowledge of different offers or benefits," Levinstein said.
Make sure you're comparing apples to apples. "On some websites, you have to go to the final booking screen to see everything that's included like taxes and fees," Levinstein said "Also, remember that you will spend money on the ship on things like drinks and tips, making on-board credit as good as cash."
Book early -- or late: Make up your mind far in advance and book your trip early, said McDaniel of CruiseCritic.
"The perk of booking early – in addition to lower introductory fares that are often offered around the time a cruise goes on sale – is that cruise lines often bundle deals with additional add-ons like complimentary beverage packages and on-board credit or gratuities, which can often save quite a bit on the final cost of the cruise," she said.
If you've procrastinated about your trip, you may still be able to save money. "Around three months out from a sailing, cruise lines oftentimes cut fares in order to fill cabins," McDaniel said.
"While you may not have your top pick of cabin choice, you can typically save quite a bit on your cruise fare."
Be flexible with dates: Like airfares, cruise fares fluctuate throughout the year. The same cruise offered one week might be hundreds more or less just a few weeks later, McDaniel said.
"By being flexible with your travel schedule, you're able to take advantage of those fluctuations and avoid traditional high fare periods that usually coincide with the holidays," she said.
Travel agents can help: If you deal with an agent who knows a lot about the cruise line you're getting ready to book with, you'll profit from his or her experience.
"A reputable travel agency has significant cruise buying power," said Joe McClure, president of Montrose Travel. "A travel agent will save you money or get you greater value versus working directly with a cruise line."
The bottom line: An agent will recommend the best offers in the marketplace, said Daren Autry, also of Montrose Travel.
"A travel agent's obligation is to provide the best recommendation for their customer as opposed to only recommending one particular product," Autry said.
Cruise tip
If you're dreaming about spending time in the ship's spa, be sure to book it early or you may be disappointed. Many people book before embarcation, but you may be able to check out the facilities the day you board and still find an open appointment time. And check the bill closely; a 15% gratuity may be included in the charge.
---
Get inspired to get away.
Explore California, the West and beyond with the weekly Escapes newsletter.
You may occasionally receive promotional content from the Los Angeles Times.