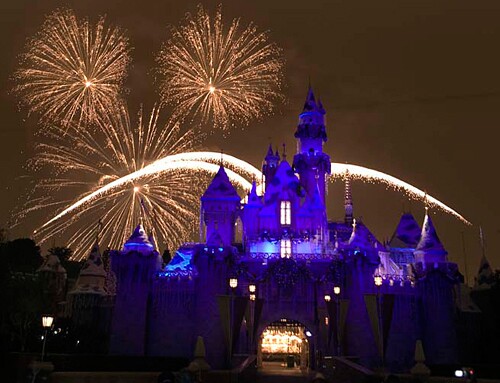 11 Images
Top 10 Disneyland rides and attractions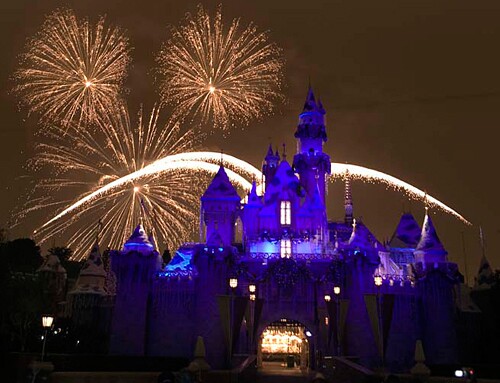 Disneyland
There's really no way to squeeze everything you want to do at
Disneyland
into a single day. And it's equally hard to come up with a Top 10 list of things to see and do. You'll see we cheated in a few places. Hopefully you won't hold it against us.
(Disney)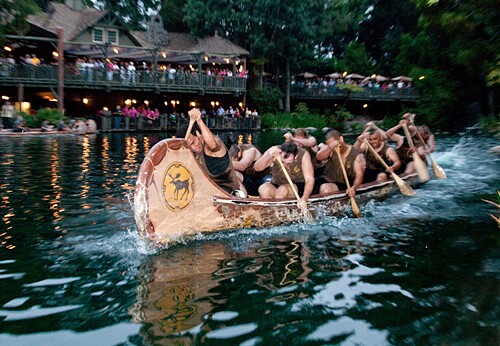 Disneyland
10.
Davy Crockett
's Explorer Canoes -- An oar-powered trip around Tom Sawyer Island on the Rivers of America. One of the few
Disneyland
rides not on a track. Catch this one before it fades into Yesterland.
(Disney)
Disneyland
9. Sleeping Beauty Castle Walkthrough -- A series of forced-perspective dioramas featuring deceptively simple special effects tell the story of "Sleeping Beauty." The recent restoration hews closely to the hand-painted concept art employed in the original 1957 attraction.
(Disney)
Disneyland
8. Peter Pan's Flight -- Climb aboard a flying pirate ship for a flight over London and Neverland. Of all the Fantasyland dark rides, this one is our favorite -- and the most popular.
(Disney)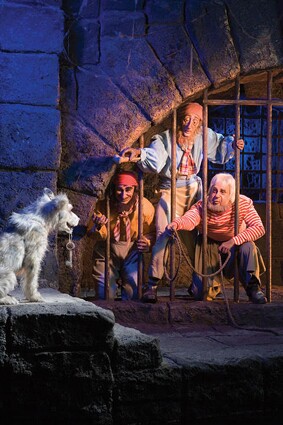 Disneyland
7. Pirates of the Caribbean -- The lazy boat ride past pillaged towns and pirate ships includes the jaunty "Yo Ho, Yo Ho, a Pirate's Life for Me" theme song. Believe it or not, the ride came before the blockbuster movie series.
(Disney)
Disneyland
6. Jungle Cruise -- Comedian skippers take intrepid travelers on a 9-minute boat ride along dangerous exotic rivers and past audio-animatronic animals. Behold the backside of water! (You'll understand once you ride it.)
(Disney)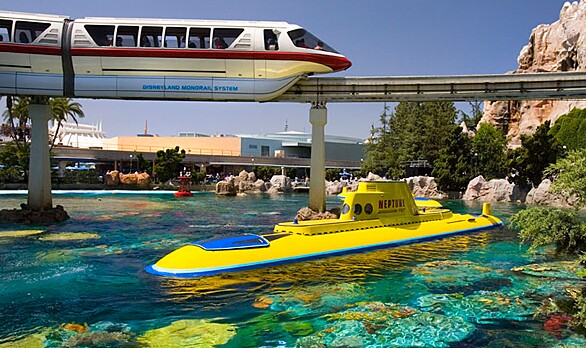 Disneyland
5. Finding Nemo Submarine Voyage -- The underwater ride through the world of "Finding Nemo" travels past tropical reefs and ancient shipwrecks. The highlight: Digital Dory, Marlin and Nemo characters projected on video screens incorporated into the coral rockwork.
(Disney)
Disneyland
4. "Remember… Dreams Come True" fireworks show -- The choreographed pyrotechnics extravaganza set to Disney music turns every night into the Fourth of July, my favorite holiday of the year. The
Disneyland
spectacle never fails to satisfy.
(Disney)
Disneyland
3. Haunted Mansion -- Climb aboard your doom buggy for a supernatural journey through an antebellum manor inhabited by 999 ghosts. Easily the greatest Disney dark ride ever created (but I don't want to oversell it).
(Disney)
Disneyland
2. Mountain Range -- Call it a cheat if you want, but any visit to
Disneyland
is incomplete without scaling all four peaks: the Big Thunder Mountain Railroad mine train roller coaster, the Space Mountain indoor coaster through the dark, the Matterhorn bobsled coaster and the Splash Mountain log flume water ride.
(Disney)
Disneyland
1.
Indiana Jones
Adventure -- A dark ride journey through the Temple of the Forbidden Eye aboard a military troop transport vehicle that bucks like a mechanical bull. One of the best rides Disney has ever made. Certainly better than anything at Disney World.
(Disney)