Eight places that look their best from the deck of a cruise ship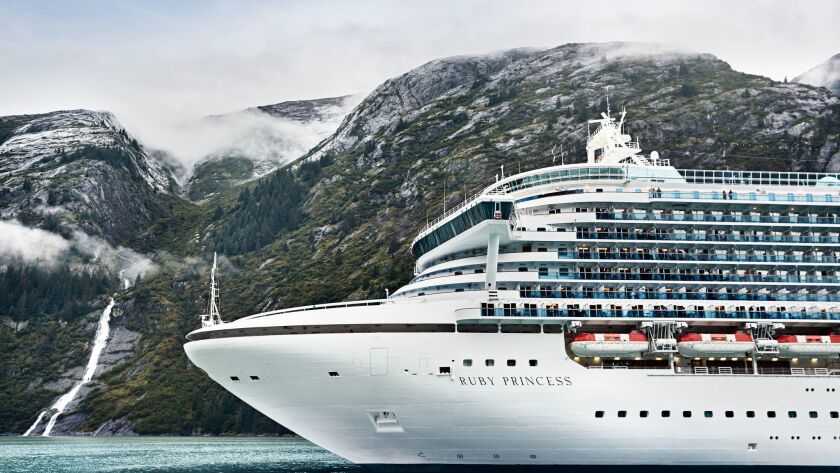 By land or by sea?
Some locales are best seen from the water; others are best when viewed from land.
But how do you know?
CruiseCritic.com has developed a list of eight places it thinks look better from the deck of a cruise ship than from land:
Norway
Norway gets Cruise Critics' first nod of approval.
"It's gloroius to enter Norway's major fiords," the site says, "such as UNESCO World Heritage Site Geiranger Fiord, by the water, where you can get a close-up view of the famed Seven Sisters waterfall."
Another reason a cruise makes sense in Norway: It's an expensive country, and you may save money by eating and sleeping on board.
Inside Passage
Alaska's Inside Passage is No. 2 two on the list. This strip of land that stretches from Canada's Yukon to British Columbia is hard to get to by land. And its glaciers are best seen from the sea.
Cuba
Cuba, a recent stop for American cruise ships, hasn't really geared up yet for extensive tourism. Hotels are limited, meaning it might be easier to visit by ship.
Russia
Russia isn't always easy to visit. Visas can be a time-consuming proposition if you wish to visit St. Petersburg, so a Baltic cruise might be easier; they usually stop for three days, allowing significant time to tour.
Galápagos
The Galápagos Islands are 600 miles from Ecuador, and although there are several hotels, they're expensive and trap you in a single locale.
Antarctica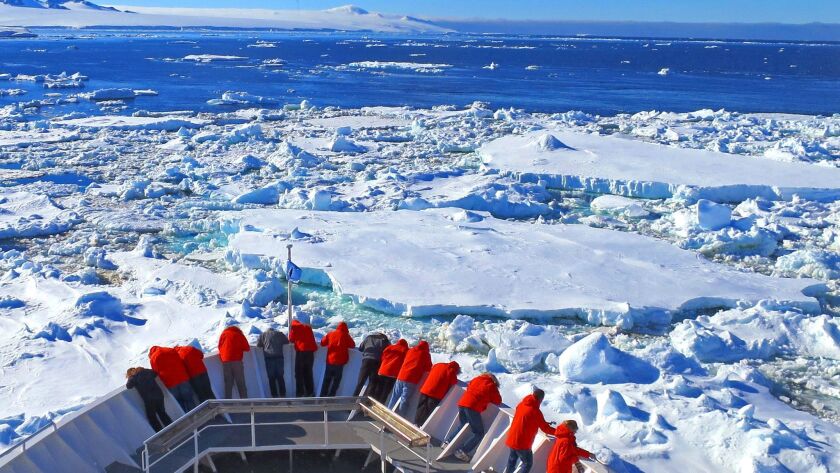 Antarctica is a natural to see by ship. "To see the most marine and animal life, look for itineraries that have multiple landings," Cruise Critic says.
The Amazon
The Amazon gets the next vote from the website, which says that cruising is the only way to apprerciate it, because there are no roads.
The Nile
The Nile River comes in at No. eight. "A river cruise operated by an experienced company is the safest way to travel," CruiseCritic says. "The more leisurely pace allows time to recuperate between temples."
ALSO:
Take a virtual undersea cruise with National Geographic in New York's Times Square
Make like a polar explorer on a 15-day cruise to far-away Arctic islands
Cunard to grow to four cruise ships by 2022
---
Get inspired to get away.
Explore California, the West and beyond with the weekly Escapes newsletter.
You may occasionally receive promotional content from the Los Angeles Times.