Need a silver spoon from Henry VIII's time? Shop the London Silver Vaults, the largest retail silver sellers in the world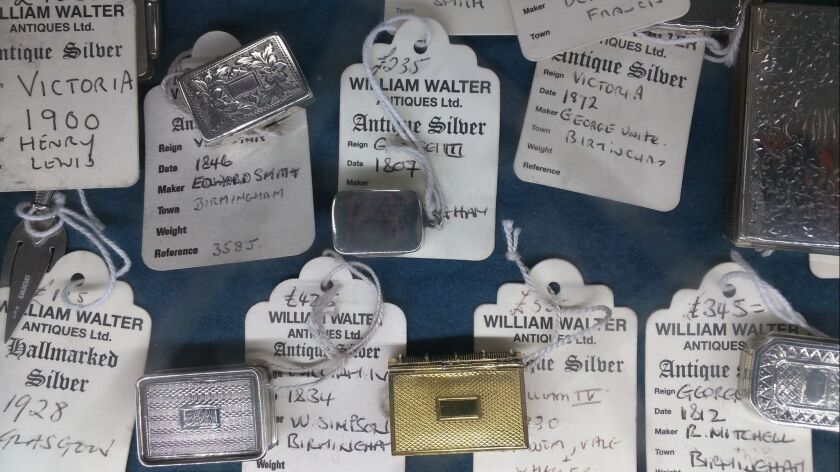 The largest retail collection of silver in the world can be found by walking through a nondescript door on Chancery Lane in London. Down some steps and through an imposing black safe door are the underground London Silver Vaults.
Built of thick, steel-reinforced walls, they have never been breached — even by bombs in World War II. Inside is an experience that rarely sees curious tourists but is open to all.
When the Silver Vaults first opened in 1876, they were guarded by surly men brandishing swords and shotguns. Originally, they were designed for storage of family valuables. After the Second World War, they were converted into family-run stores and opened in the year of Queen Elizabeth II's coronation in 1953.
Each of the 30 or so smaller vaults contains collections of antique and modern silver, with everything from cutlery, candlesticks, art oddities, jewelry, tea caddies, toys, church Communion sets, duck presses and even guns and condiment bottle caps available — for a price.
That price can be high, which is why the vaults are mainly visited by auctioneers, high-end restaurants, collectors and even the occasional celebrity. Crews from the "Pirates of the Caribbean" movies and PBS favorite "Downton Abbey" came here to borrow pieces for filming too.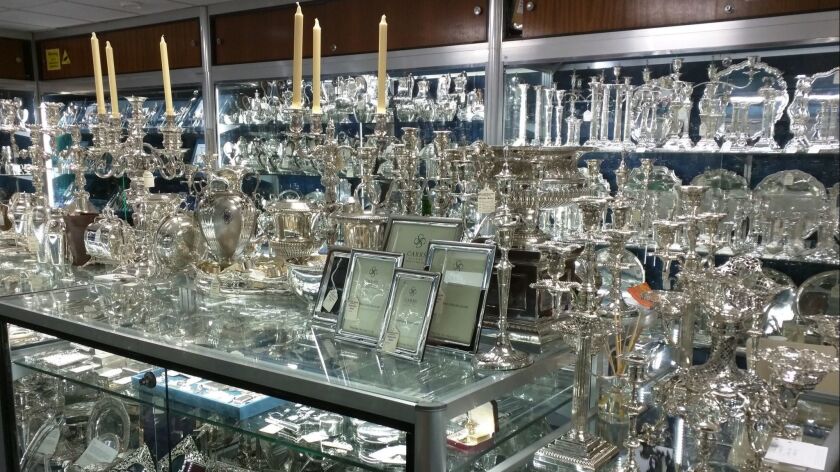 Elizabeth Simpson, a veteran of 25 years at the William Walter vault, points out their most unusual offering: a centuries-old cucumber slicer found in a thrift shop, which is displayed alongside glittering pieces from the reigns of Elizabeth I, Charles II and George III. They even have some spoons from the time of Henry VIII.
Simpson then points out a nearby case containing reasonably priced snuff boxes, cigar lighters and peppermint and vinaigrette boxes, which contain a small sponge soaked in liquid and were bought discreetly to the nose to repel the odors of ancient London's smelly streets.
"These items aren't just for show," Simpson said. "They are sold to be used."
At another vault, two silver-trimmed thrones that wouldn't look out of place in "Game of Thrones" are valued at 19,500 British pounds (around $26,000).
"Buy one, get one free," the owner said, though you can't quite tell if he was joking.
Info: London Silver Vaults, 53-64 Chancery Lane, London WC2A 1QS
ALSO
Las Vegas buffets are legendary — and now, reinvented. Here are four offering fresh takes
How 10 Cadillacs got nose-deep in Amarillo dirt — and why you should see them
From baseball to date shakes, these four California road trips are made for families
---
Get inspired to get away.
Explore California, the West and beyond with the weekly Escapes newsletter.
You may occasionally receive promotional content from the Los Angeles Times.