Nevada's Great Basin National Park unfurls rugged vistas in the daytime, expansive sky at night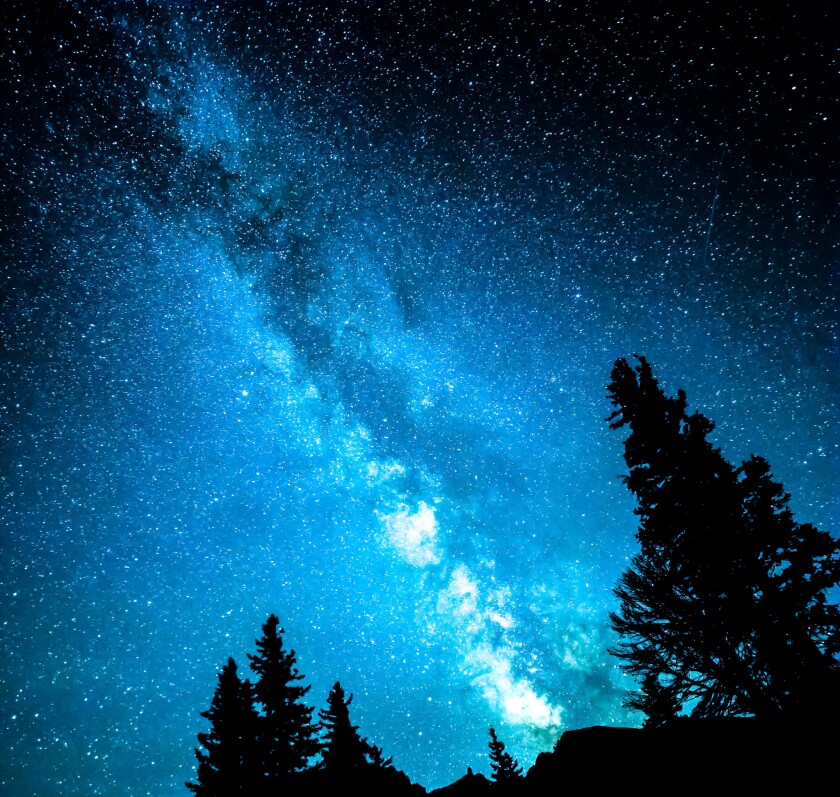 If you have never heard of Nevada's Great Basin National Park, that's understandable. It is the fourth least-visited national park in the continental U.S. despite having a colossal cavern and stellar dark skies. It's so remote that the nearest commercial airport isn't in Nevada but 240 miles away in Salt Lake City. I discovered, to my delight, that the lack of visitors — about 90,000 a year — means unspoiled campgrounds and quiet alpine trails devoid of the crowds you'll find elsewhere in summer, which is when I went. The tab: $65 for a room at Border Inn — much less if you camp — and $30 for dinner for two at Kerouac's.
THE BED
For a stellar view, consider a tent, air mattress and sleeping bag at one of Great Basin's five developed campgrounds. My favorite is Wheeler Peak Campground, at nearly 10,000 feet. It has 37 campsites, including one that is wheelchair accessible, which can be reserved for $15 a night. Folks who want a real roof over their heads will find modest rooms for $65-$75 at Border Inn, 13 miles from the park. The motel and gas station are in Utah; a restaurant and casino are steps away in Nevada. Open year-round and wheelchair accessible.
THE MEAL
The recently opened (but seasonal) Kerouac's serves breakfast and dinner in the one-horse town of Baker, Nev. The small menu is big on pizzas made with artisanal dough; various creative choices cost $14. I found more options at Border Inn, where the lunch and dinner menu includes halibut and chips ($14.95) and fried chicken ($11.95).
THE FIND
Although the rugged vistas are spectacular in sunlight, it's at night that this wilderness truly shines. Great Basin, an International Dark Sky Park, offers amazing views of the Milky Way. In daytime, enjoy a tour of Lehman Caves. Although the attraction is open year round, I found the best time to visit is June through October, when the road to the mountaintop is open. Reserve in advance to avoid sellouts. Note that part of the caverns don't comply with accessibility regulations of the Americans With Disabilities Act.
THE LESSON LEARNED
Park admission is free, but there's a charge to tour the cave (from $9). Don't expect services found in more popular parks; there is no food, fuel or lodging, and only basic provisions can be bought in Baker. The steep and winding Wheeler Peak Scenic Drive is sure to awe, but is off-limits to vehicles longer than 24 feet.
Great Basin National Park, Baker, Nev.; (775) 234-7331. Campground and Lehman Caves reservations.
Border Inn, U.S. 6 & 50, Baker, Nev.; (775) 234-7300. Restaurant open 6 a.m.-10 p.m. daily.
Kerouac's, 115 S. Baker Ave., Baker, Nev.; (775) 234-7323. Full bar; wheelchair accessible. Open for the season through Oct. 30. Closed Tuesdays.
---
Get inspired to get away.
Explore California, the West and beyond with the weekly Escapes newsletter.
You may occasionally receive promotional content from the Los Angeles Times.