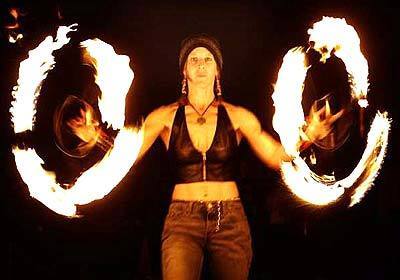 5 Images
Flourishing art scene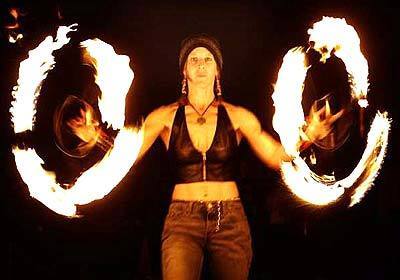 A hot performance
Fire-thrower Jenn Shaub entertains the crowd along Roosevelt Row, downtown Phoenix's more established gallery district.
(Bryan Chan / LAT)
Emerging
Studio Triptych gallery on Grand Avenue shows works of emerging artists.
(Bryan Chan / LAT)
Cafe
People gather outside Paisley Violin, a neighborhood cafe that serves sandwiches such as "jamón, mozzarella and roasted pepper."
(Bryan Chan / LAT)
Strange
Dr. Rev Stephen D.F. Strange entertains the crowd by swallowing razor blades on the sidewalk along Roosevelt Street.
(Bryan Chan / LAT)
Where it all began
Downtown gallery MonOrchid, with its high ceilings, is the originator of the First Friday scene. The monthly event attracts thousands of people. The following day, several art spaces host the Saturday After.
(Bryan Chan / LAT)