Newsletter: Escapes: In Hawaii, finding the beauty born of the brute force of nature
Kilauea Volcano has periodically unleashed its molten fury on Hawaii Island, as it did in the spring. The earthquakes and eruptions resulted in the loss of more than 700 homes and damage to many roads and landscapes.
It deterred tourists, who stayed away and kept with them nearly half-a-billion dollars.
Yet writer Christine Hitt reveres the volcanoes, including Kilauea, one of five that formed an island that is now about 700 acres larger than it had been, CBS News reported.
Hitt, the daughter of a part-Hawaiian mother, has a long relationship with the islands, where she moved as a baby.
"The volcanoes are ingrained in native Hawaiian culture and history," she said in an email. "There's always an awareness of the volcanoes, but they've never been something I've been afraid of because Hawaii's volcanoes don't explode like Mt. St. Helens.
"Instead, they're called gentle giants. Because the volcanoes are so rooted in Hawaiian culture with its own deities and legends, I revere them."
When she returned to the island last month, after having been there in June during Kilauea's most vigorous eruption, she was saddened by the suffering it had inflicted. But, she said, "A lot of times the volcano is portrayed as a terrible evil that hurts people and takes things away, but what I wish more people would understand is that the volcano is also creation … [and] new life.
"The ohia lehua will blossom on the new lava, palm trees will grow again in the new earth, and life will be restored to the new land one day. So it really depends how you want to look at it, is it destruction or creation?
"I believe it's both."
My name is Catharine Hamm, and I'm the travel editor for the Los Angeles Times. These articles reminded me again of our complex relationship with the land, which is like a parent who is both loving and firm (and, perhaps in Kilauea's case, perhaps too firm). Many of life's lessons begin with the land, including the one that Kilauea just taught us.
There is much more to learn this week. There is unsettling news about Real ID, the federally compliant driver's license; there are taxes and more taxes being levied (or trying to be levied) on travelers; there are untouched beaches to think about and an oasis in Death Valley (which is open because it's a private enterprise); and comings and goings in Las Vegas. And, as always, there is an end paper to put a punctuation mark on our musings. See you there.
The new face of Hawaii Island
If our volcano frame of reference is Mt. St. Helens, which exploded on May 18, 1980, killing 57 people and destroying every living thing is its wake, or Vesuvius, which destroyed Pompeii in 79 BC, the mention of an eruption is a nightmare. The Big Island, as it's colloquially called, is not that. Check out the stories about how the island has changed and about the creation of a gorgeous new beach.
Sowing the seeds of confusion with Real ID
The issue of getting a California driver's license that complies with federal standards is difficult enough, but now comes news that the Department of Homeland Security thinks the Real ID licenses issued since Jan. 22, 2018, don't meet requirements. Read about the debacle, but don't panic. If you already have a Real ID license, you should be fine until renewal.
More confusion, this time about Joshua Tree
Like many national parks during the partial government shutdown, Joshua Tree was left to its own devices. On Tuesday morning, officials announced it was closing for the duration of the partial government shutdown. By Tuesday afternoon, they said the park would reopen by week's end. By Wednesday afternoon, they said the park wouldn't close at all, Mary Forgione writes.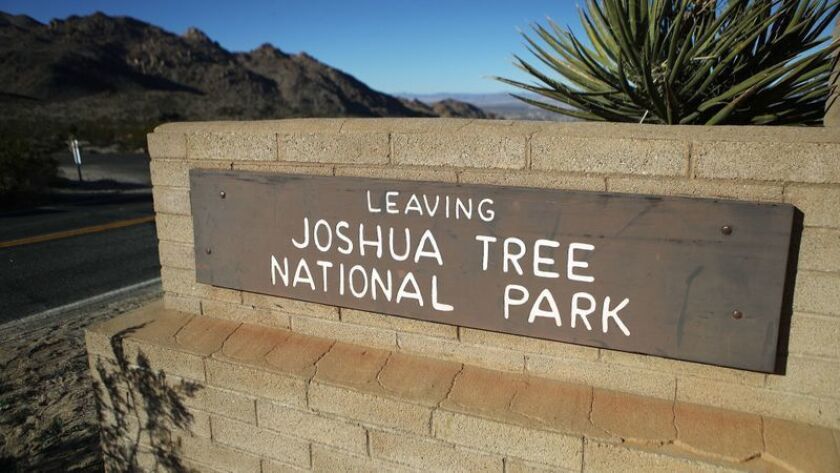 More new taxes
Amsterdam has been grappling for months with a surge in visitors, many of them badly behaved, so it has levied a visitor tax, hoping to tamp down the enthusiasm for the capital of the Netherlands.
Now cruise ship visitors are being slapped with the tax and two lines are so unhappy that they're skipping the capital, Rosemary McClure writes. Read about the fallout from this "day tripper tax."
Japan is levying a new exit tax — a little more than $9 — that it says is for a "more comfortable, stress-free tourist environment." Um, OK.
We interrupt this drumbeat of sour news
To take you to a place far, far away. Picture yourself on any of these beaches, which are said to be untouched and accessible. Mary Forgione writes about the top six and provides a link to the 44 others.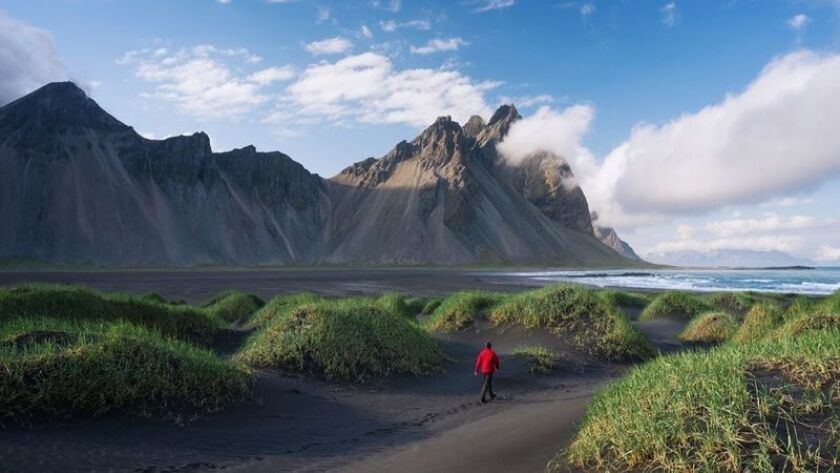 Leaving Las Vegas
Britney Spears' Las Vegas engagement, 32 shows that were set to open Feb. 13, has been canceled, Jay Jones explains what's behind this. Soon to be absent: the Hard Rock Hotel, which will close this fall. Jones also writes about what will take its place.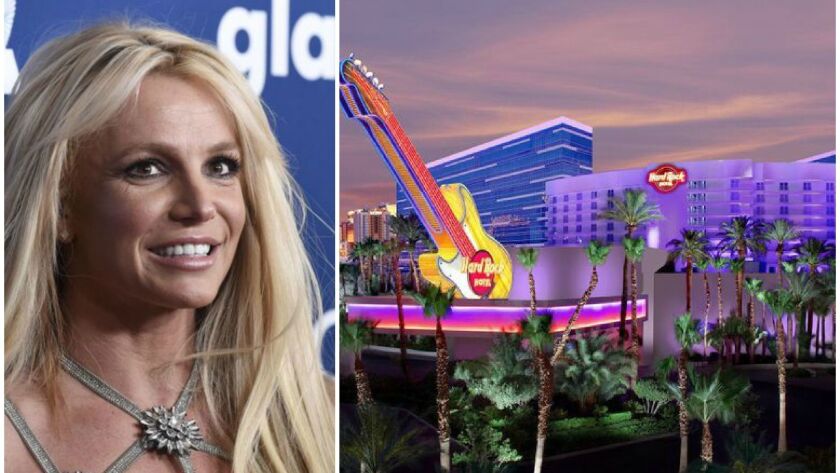 Putting down roots in Las Vegas
Meanwhile, three new restaurants have joined the lineup on the Strip, including two that have more than a nodding acquaintance with Los Angeles. Read about Best Friend, Factory Kitchen and Mott 32.
In a different desert oasis
With all the talk of the government shutdown, it might seem odd to be reading about a weekend escape to Death Valley by Sharon Boorstin. There are at least two good reasons to go now: The weather is as nice as it's going to be, and the Inn at Death Valley, a private concession, has just had a $100-million redo.
Just to see you smile
"Cuba" and "country music" may not be two words you automatically put together, but Tim McGraw will join Cuban musicians in Havana as part of a four-day cultural exchange tour May 23-27, Mary Forgione writes.
What we're reading
Tipping is always a hot-button issue, especially for travelers who feel as though they are greeted with a smile whose warmth correlates to the size of the proffered or expected tip. We tip the bellman, the housekeeper, the waiter, the cab driver and, more recently, flight attendants, who used to split pooled tips that resulted from a tip request on a credit card screen. Frontier doesn't do that anymore — the pooling, we mean, not the tipping. Beginning Jan. 1, "it's every man and woman for themselves," Justin Bachman writes in Bloomberg. Critics of the practice object, saying tipping flight attendants creates a perception that safety isn't the primary reason flight attendants exist.
Travelers seem to be sweet on all things celestial. Lyndsey Matthews, writing in Afar magazine, talks about the Super Blood Wolf Moon on Jan. 20, a May meteor shower in the Southern Hemisphere and the granddaddy — the July 2 lunar eclipse, which you'll be able to see in one of the places reporter Christopher Reynolds chose for his top 10 for 2019.
Please don't try to sneak your snake on a plane in your carry-on bag, even if you've cleverly concealed it in the hard drive of your computer. And that replica hand grenade art? Probably best to leave that at home too. And don't shove a gator down your pants and expect to sail through security. Those are among some of the items the Transportation Security Administration has encountered. Guy Trebay writes in the New York Times about the hilarious and the hideous contraband.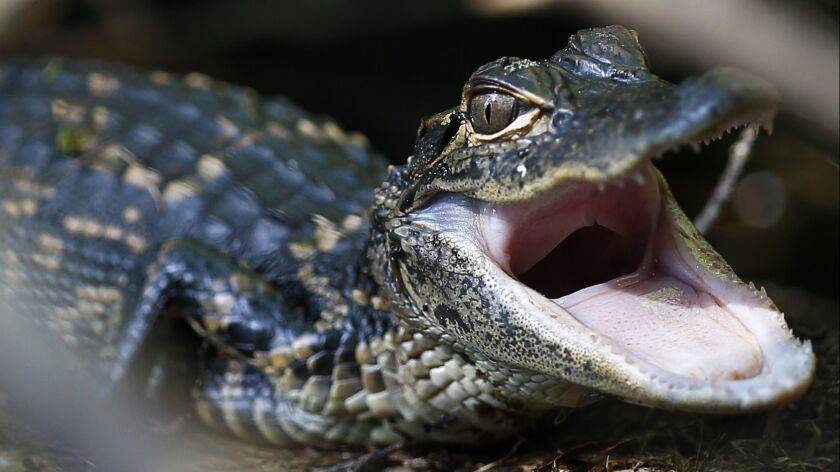 How to reach us
If you like this newsletter, you may want to subscribe to others, including its once-a-month Vegas cousin. You can see a veritable feast of them at the L.A. Times Newsletter page. They are free and can be delivered to your inbox if you like.
If you have concerns, questions or complaints about anything you see in this newsletter (which I can address) or in the world (which I probably can't address but will probably be sympathetic), drop us a line at travel@latimes.com.
End paper
In my travels, I have had the privilege of drinking in some of the greatest beauty nature ever created. It is an amazing analgesic.
"We can never have enough of nature," Thoreau wrote in "Walden: Or, Life in the Woods."
I would add this: We can never really have enough nature, but we also can never own it, never be its master, never be its keeper. But we do have its memory.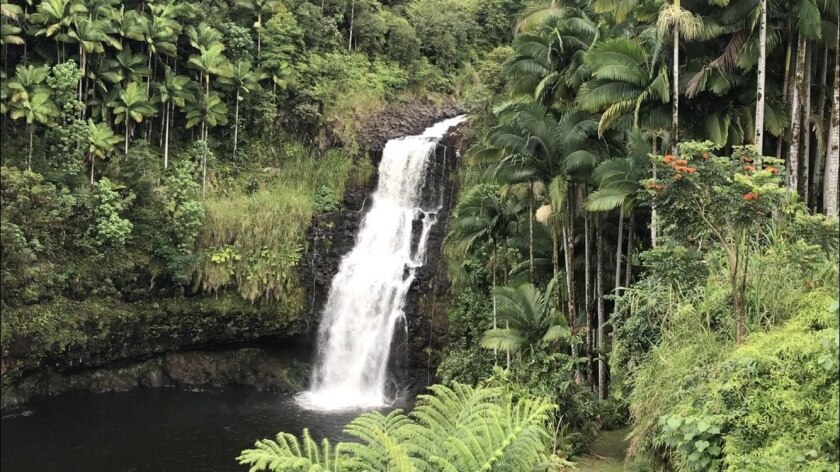 That's what travel is all about. We make deposits into the memory bank, there for us whenever we need them.
So go, do and find those riches. Travel safely and well, and when you return, we'll be here to welcome you home — and so will your memories.
---
Get inspired to get away.
Explore California, the West and beyond with the weekly Escapes newsletter.
You may occasionally receive promotional content from the Los Angeles Times.