How to save big on Hawaii Island
Hawaii can be expensive, but there are plenty of ways to economize. Much of the islands' natural beauty can be seen for free or a small entrance fee. Rainbow Falls is just outside Hilo on Hawaii Island.
(Jacob W. Frank / Getty Images)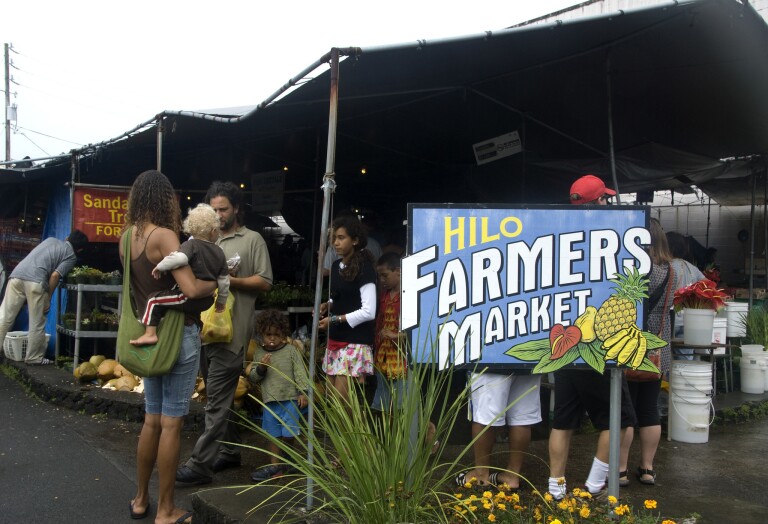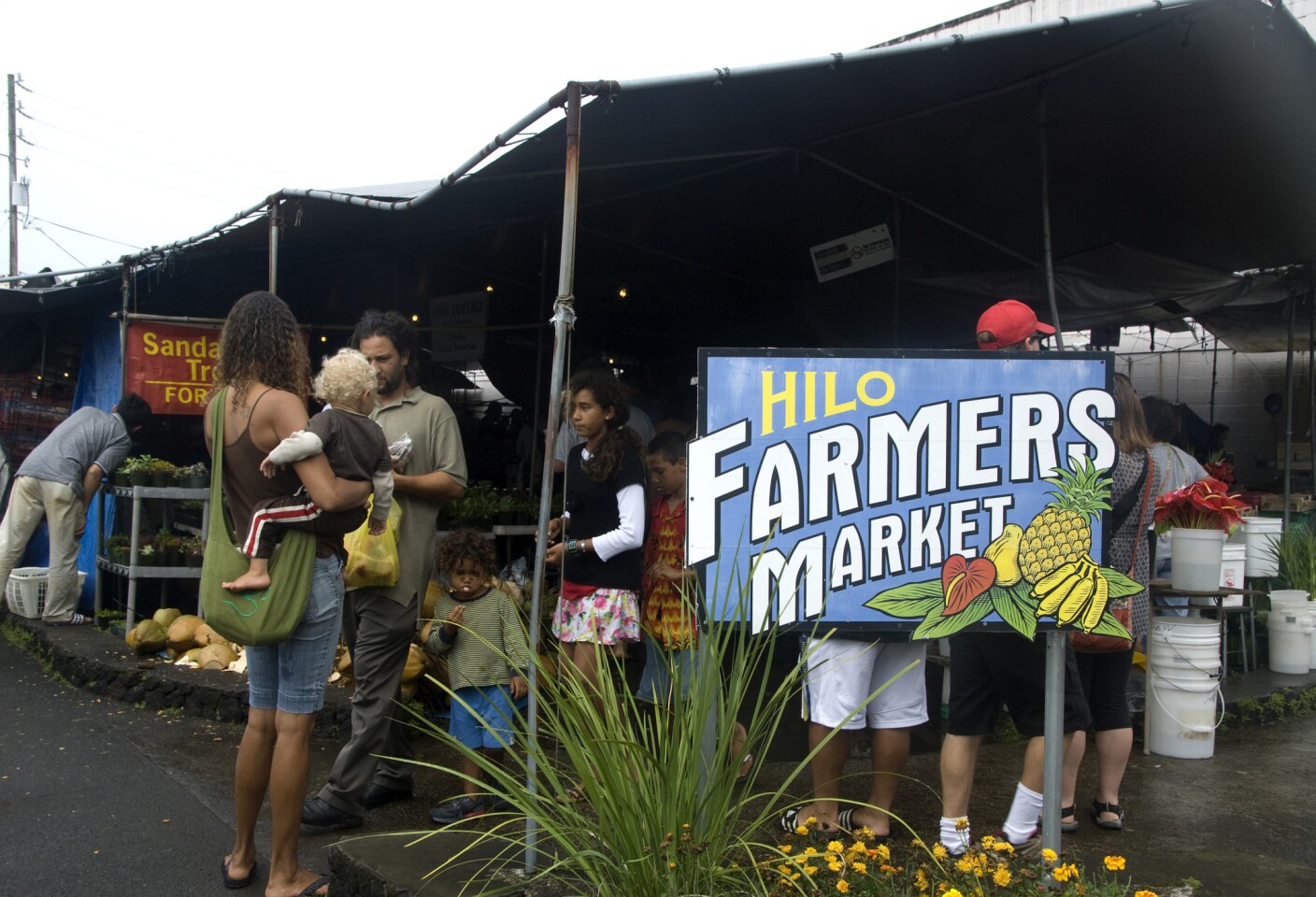 Pick up some island-grown food in Hilo.
(Andrea Sperling / Getty Images)
Anaehoomalu Beach on Hawaii Island.
(Junko Kubota / Getty Images/Amana Images RF)
Volcanoes National Park on Hawaii Island is always a big draw. Take full advantage of the park by driving up Mauna Loa Road for a panoramic lookout view.
(Westend61 / Getty Images)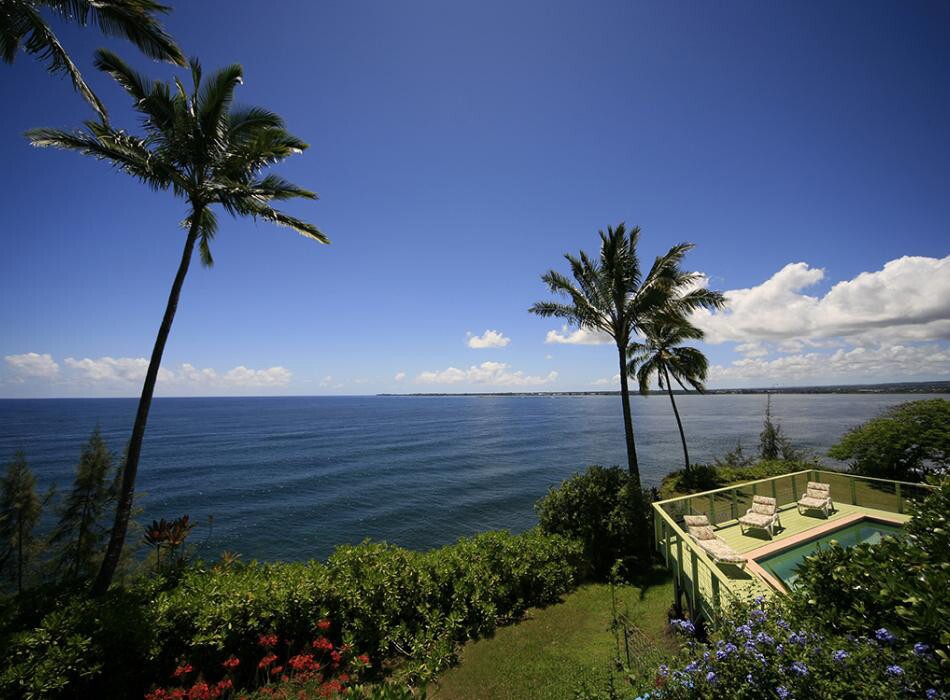 The view of Hilo Bay from Hale Kai bed a breakfast.
(Ricardo Zepeda )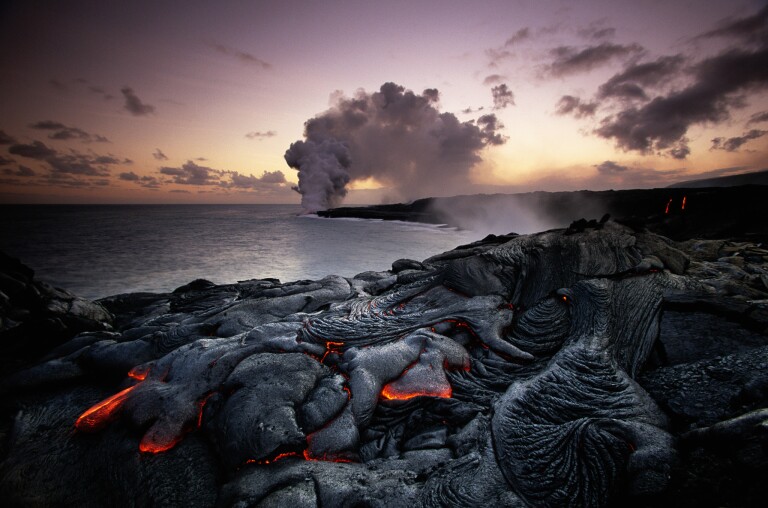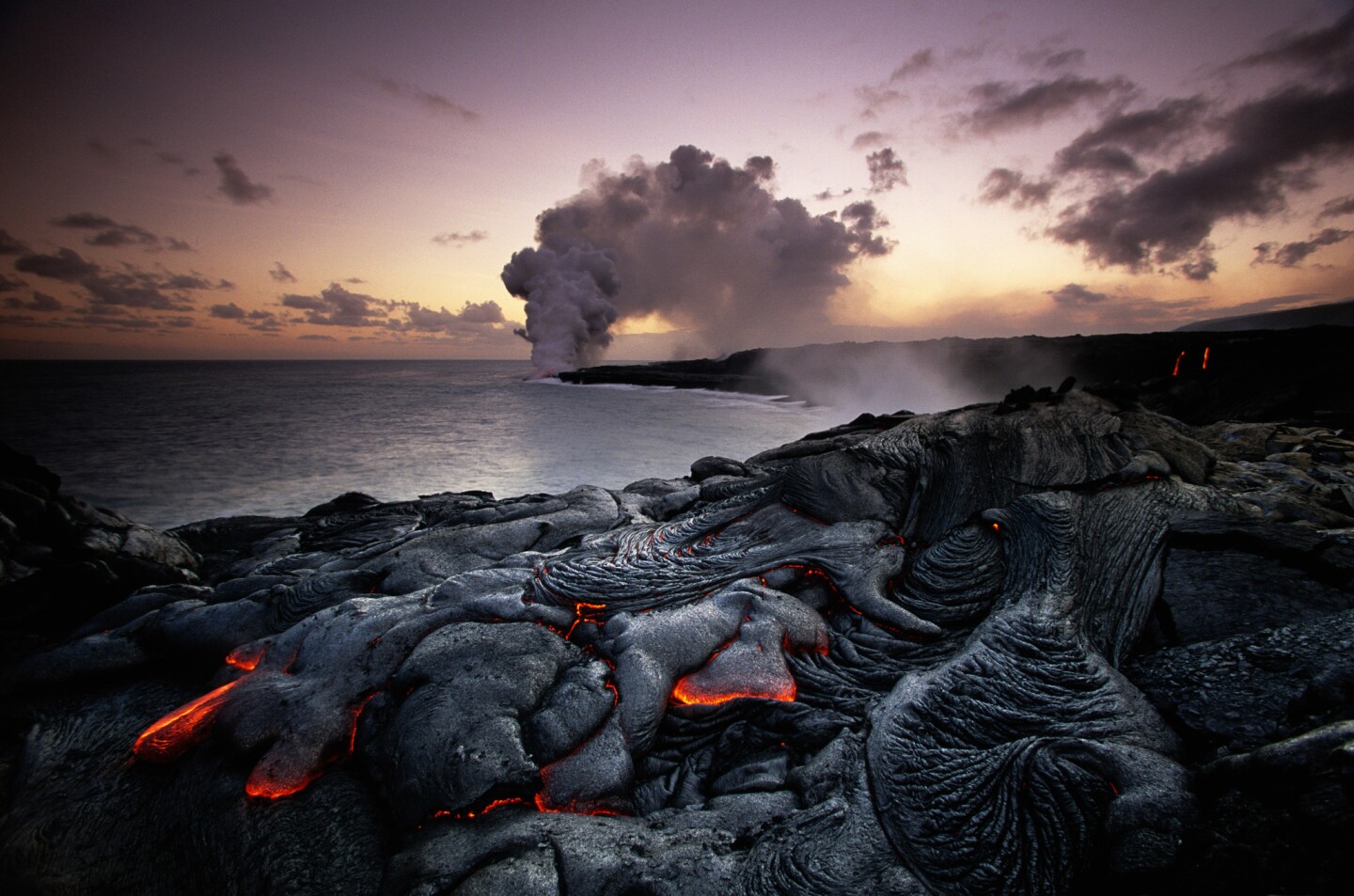 A dramatic day at Volcanoes National Park.
(Art Wolfe / Getty Images )
Mauna Kea Beach Hotel, with snow-capped Mauna Kea in the distance.
(Design Pics Inc / Getty Images/Perspectives)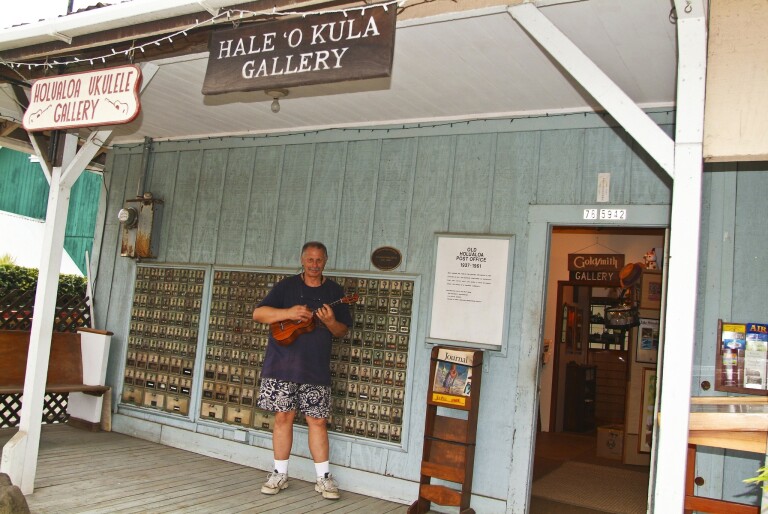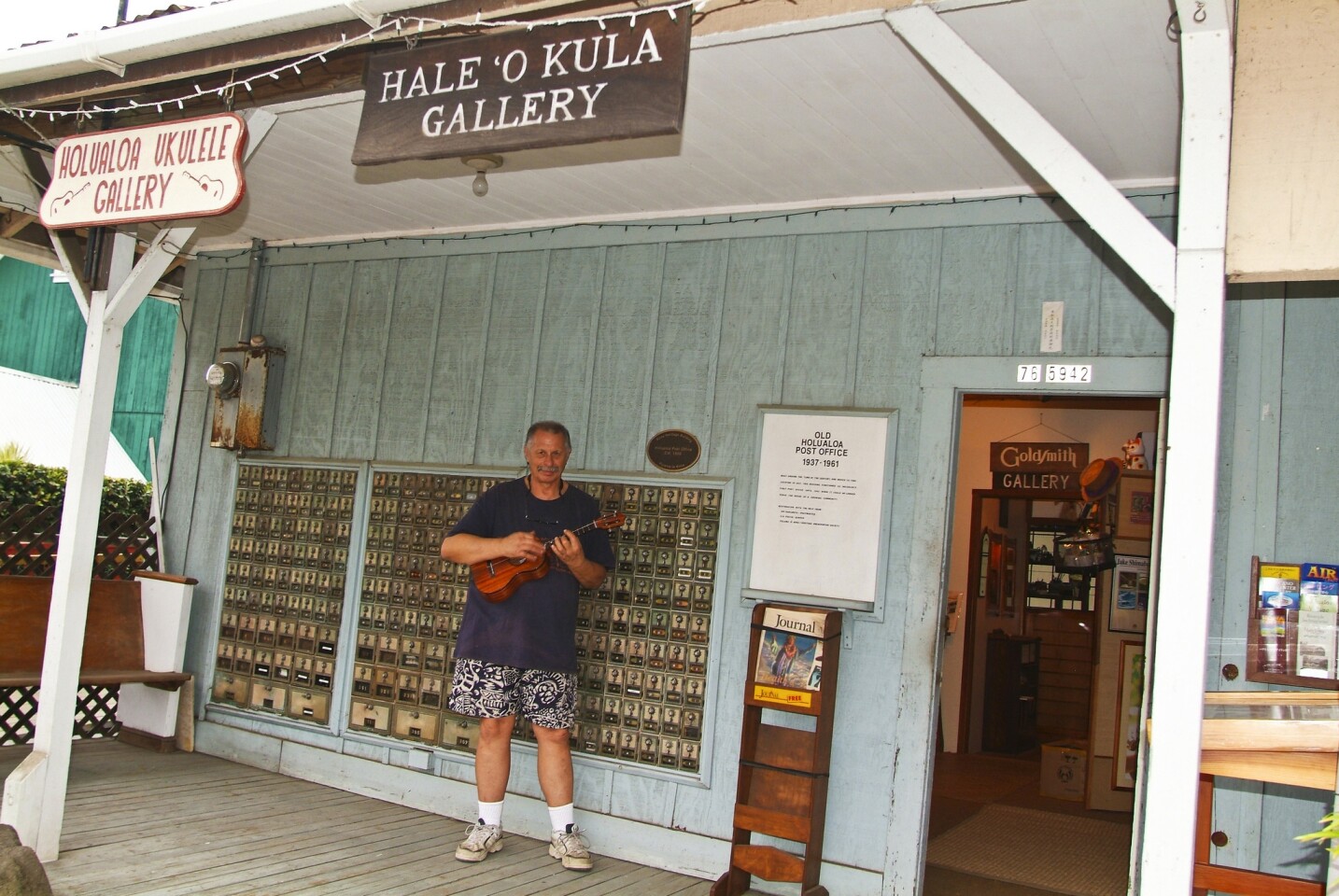 Soak up some local flavor in Holualoa on Hawaii Island.
(Ann Cecil / Getty Images/Lonely Planet Image)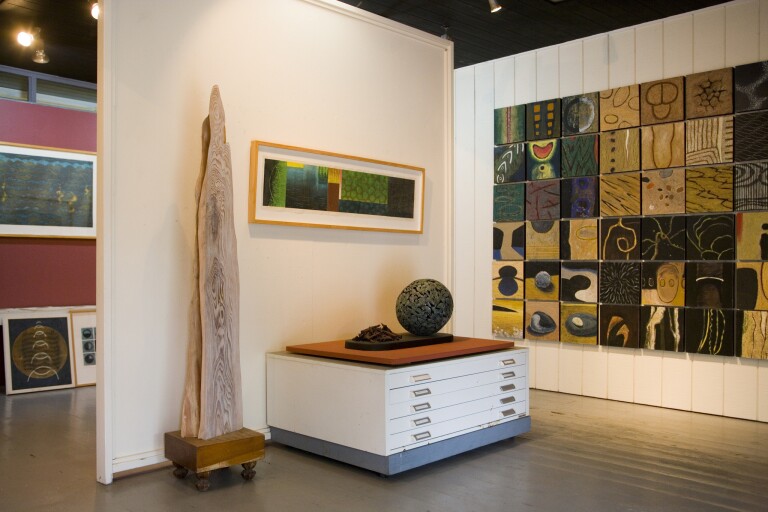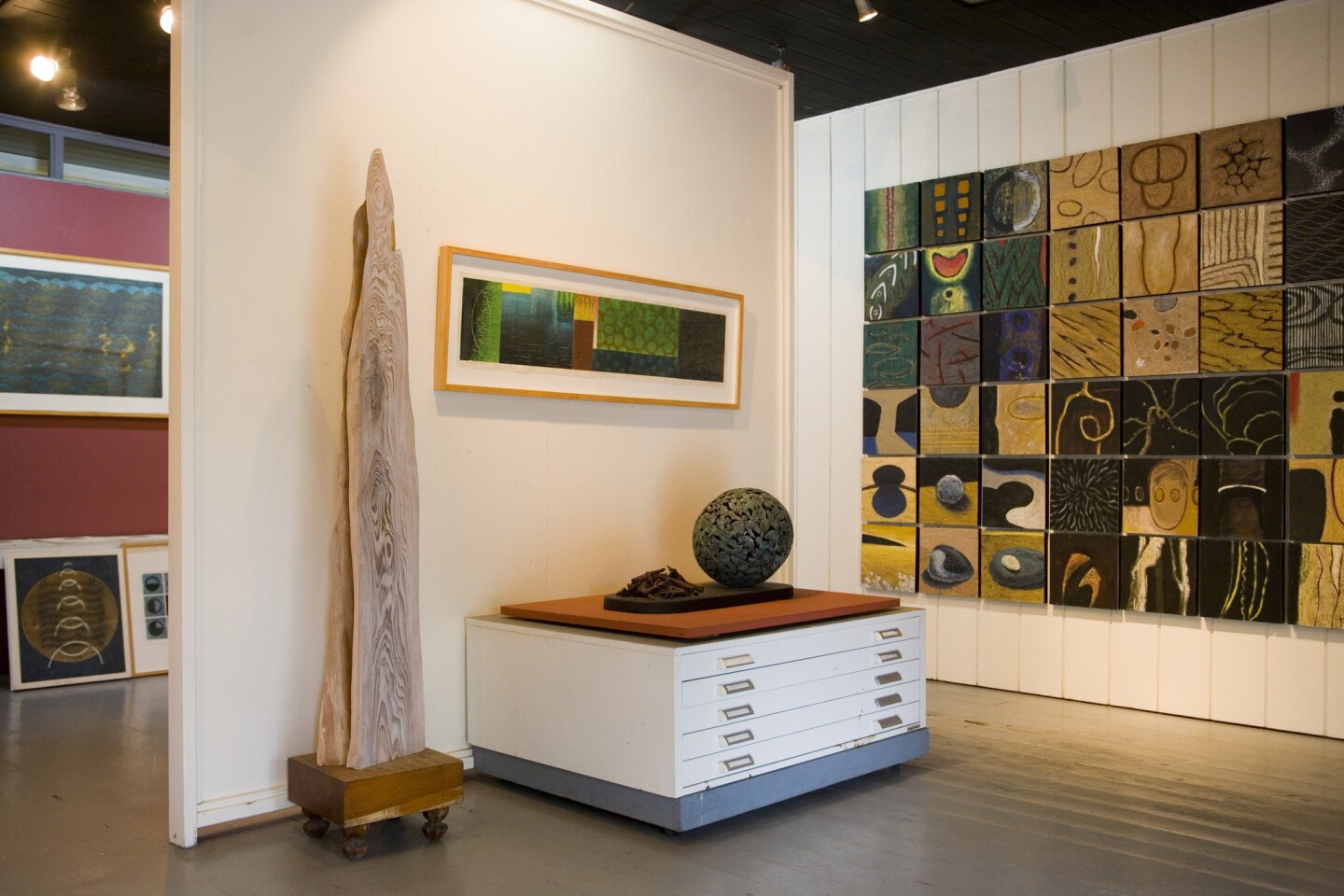 Gallery-going in Kailua-Kona on Hawaii Island.
(Lonely Planet Images / Getty Images)
On Hawaii Island, you can have a first-class trip at coach prices. I've been traveling here for years, and I learned to visit and have fun without spending a small fortune.
Here are some of the ways on Hawaii Island. (To see how to on Maui and Oahu, click through on those links.)
Visit the supermarkets
As soon as I exit Kona International Airport on Hawaii, I head to the Safeway supermarket in Kailua-Kona (open 24 hours) so I can stock up on breakfast and lunch items, which I store in my hotel room's refrigerator. (I also pack breakfast cereal, powdered milk and plenty of protein bars.)
Saving money on breakfast and lunch means you can splurge at dinner.
At the supermarket, also check near the entrance for local tourist guides offering a wealth of bargains, coupons, deals and steals such as "101 Things to Do on Hawaii Island."
Info: Safeway, 75-1027 Henry St., Kailua Kona; (808) 329-2207
Choose your accommodations wisely
You often can save by staying at a bed and breakfast, where your first meal of the day is included.
The oceanfront Hale Kai Hawaii bed and breakfast, for example, has a suite with kitchenette for $179 a night. There are other bed-and-breakfast suggestions.
Or stay at the Aston Waikoloa Colony Villas, which offer AAA and military discounts and special packages with free car rental.
Info: Hale Kai Hawaii, 111 Honolii Place, Hilo; (808) 935-6330.Aston Waikoloa Colony Villas, 69-555 Waikoloa Beach Drive, Waikoloa; (885) 945-4041
Visit a beach
Anaehoomalu, for example, is a stretch of sunny Kohala Coast beach next to the Waikoloa Beach Marriott. You can rent kayaks, hydro bikes and body boards as well as snorkel, scuba dive and sunbathe.
You'll find parking along with picnic facilities and restrooms. The area also includes a historic fishpond.
Info: Hawaii Island beaches
Drive a designated scenic byway
The island's size and diversity make it great for road tripping. Along various routes on the island, visitors will find a variety of free or minimal-cost activities.
The roads offer exceptional views and roadside stories of a remarkable culture. They were designated scenic byways for their archaeological, cultural, historic, natural, recreational and/or scenic significance.
The 10-mile Mamalahoa Kona Heritage Corridor, for example, has abundant historic architecture, shrines, coffee farms, art galleries and quaint Holualoa Village.
The Royal Footsteps Along the Kona Coast Byway is a seven-mile stretch of Alii Drive that tells the story of 700 years of Hawaii's alii (ruling class) and includes the royal surfing grounds of Kahaluu.
Info: Mamalahoa Kona Heritage Corridor, Royal Footsteps Along the Kona Coast Byway
Visit the national park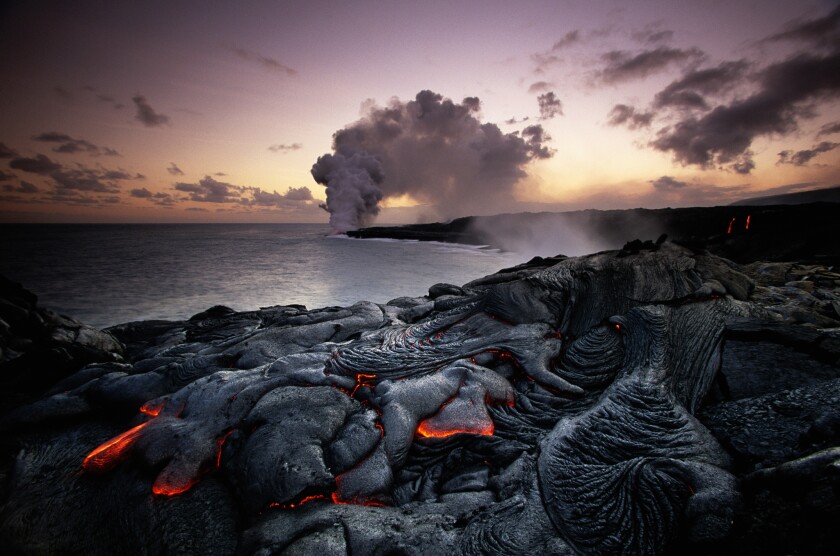 The big kahuna, of course, is Hawaii Volcanoes National Park, with its rugged lava fields, rain forest flora and fauna, lava tubes and craters. Everyone views the night glow of below-surface molten lava at Halemaumau Crater, but here's an insider tip: Drive scenic Mauna Loa Road to its 6,662-foot elevation lookout. Park entrance fee is $25 per vehicle; there are free admission days as well.
Info: Hawaii Volcanoes National Park
Check out Mauna Kea Resort
Spectacular Hapuna Beach is part of the resort, so get yourself there and soak up the sun on one of the world's best beaches.
You know those breakfast and lunches you saved money on? Now's time for a splurge. After beaching it, head to Manta, the signature dining room of the Mauna Kea Beach Hotel. It offers a three-course menu for $68 a person, and you can add wine pairings to each course for $20 more.
The best part comes after dinner when you can view the resort's most frequent evening visitors: elegant manta rays. They can be seen most nights from the hotel's Manta Point, where a light has shone in the ocean for decades, attracting tiny plankton, a favorite food of the filter-feeders.
Enjoy this free adventure to see these amazing winged creatures.
Info: Mauna Kea Beach Hotel, 62-100 Mauna Kea Beach Drive; (877) 880-6524
Try treats that are big on flavor, low in cost
Shave ice is a Hawaiian tradition, and it's just $4.75 for a regular cup from Original Big Island Shave Ice Co. Its truck moves around Waimea, Waikoloa and Hilo so it's best to check its Facebook page for locations.
You'll enjoy a wealth of standard flavors but you may want to try crazy ingredients such as sweet potato ice cream, blue Hawaii syrup and gummy bear toppings.
Info: Original Big Island Shave Ice Co.
Local food
The Tex Drive-In in Honokaa is the place to find fresh, hot malasadas (Portuguese doughnuts) at $1.20 apiece.
------------
For the Record
Oct. 15, 3:10 p.m.: An earlier version of this article misspelled the name of the town where Tex Drive-In is. It is Honokaa, not Konokaa.
------------
This is also where to get great meals for mini money. The vast menu includes turkey wraps for $8.80, mahi salads for $11.45 and an $8.25 breakfast burrito wrap you can order all day long.
Make sure to munch on mochi (Japanese rice cakes) from Two Ladies Kitchen in Hilo. Everyone raves about the strawberry.
If you're headed to Volcanoes National Park, stop at the famed Punaluu Bake Shop to savor Portuguese sweetbread and many other gourmet goodies.
Sensational shortbread cookies will whet your appetite at Big Island Candies in Hilo. Your sweet tooth will savor flavors such as macadamia nut, coffee, butter, chocolate-dipped, green-tea dipped and Kona mocha.
Info: Tex-Drive-in, 45-690 Pakalana St. (Highway 19), Honokaa; (808) 775-0598. Two Ladies Kitchen, 274 Kilauea Ave., Hilo; (808) 961-4766. Punaluu Bake Shop, Route 11, Naalehu; (866) 366-3501. Big Island Candies, 585 Hinano St., Hilo; (800) 935-5510
Explore Hilo Farmers Market
More than 200 vendors display their wares from 6 a.m. to 4 p.m. Wednesdays and Saturdays. There's no telling what bargains you'll find at this legendary local market, where you'll discover items as diverse as leis, strawberry papayas, koa-wood keepsakes, homemade jams and jewelry.
Info: Hilo Farmers Market, Mamo Street and Kamehameha Avenue, Hilo; (808) 933-1000
Rainbow Falls
Roaring water falls about 80 feet into a large pool almost 100 feet in diameter at the natural wonder known as Rainbow Falls in Wailuku River State Park. When the cascade hits the water, the mist creates gorgeous rainbows. Morning is the best time to go.
Info: Wailuku River State Park, 2-198 Rainbow Drive, Hilo; (808) 587-0400
Coffee break
Kona is coffee country, and many coffee roasters offer tours. One to try is the Ueshima Coffee Co., where you can be roast master for the day. Daily tours are from 9:30 a.m. to 3 p.m. Not only do you taste great java, but you also get to create a personalized label for your own custom-roasted half-pound bag of 100% Kona coffee beans. The tour costs at $35 per person and includes a special souvenir.
Info: Ueshima Coffee Co., 75-5568 Mamalahoa Highway, Holualoa; (808) 322-3789
For more information go to Hawaii Island
ALSO
Keep your costs down, fun factor up on Oahu
Hawaii's snack li hing is everywhere: margaritas, malasadas and more
---
Get inspired to get away.
Explore California, the West and beyond with the weekly Escapes newsletter.
You may occasionally receive promotional content from the Los Angeles Times.