Sea Life Park, Oahu
(Vitor Vieira)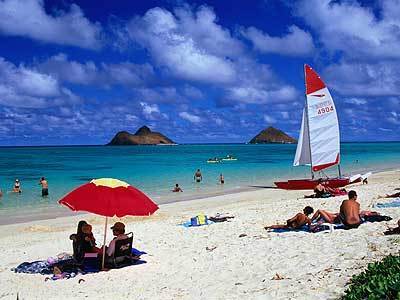 Lanikai Beach on Oahu is considered to be one of the best swimming beaches in the island chain.
(Ann Cecil)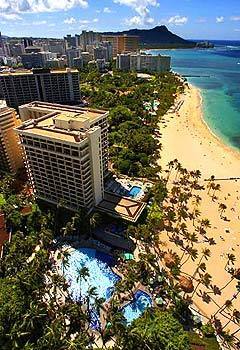 The Hilton Hawaiian Village Resort towers over the west end of Waikiki Beach.
(Gail Fisher / LAT)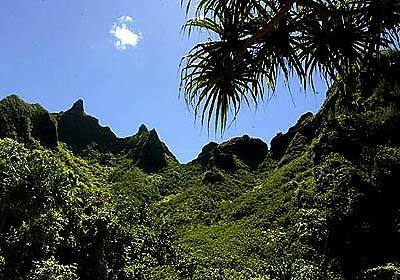 Part of the National Tropical Botanical Garden, Limahuli Garden, at the northern end of Kauai, focuses on tropical plants' conservation, research and public education.
(Gail Fisher / LAT)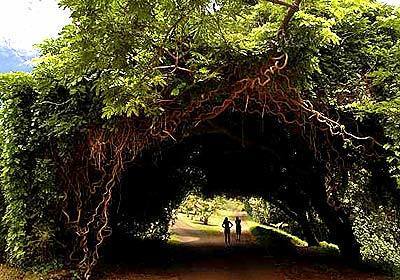 A St.Thomas bean vine envelops a tree, forming a dense canopy for strollers in the McBryde Garden.
(Gail Fisher / LAT)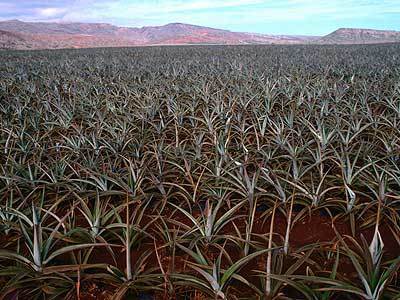 Once the main export of Molokai, pineapples appear to overtake the land. But as an export, they have been supplanted by coffee and corn.
(Eric Wheater)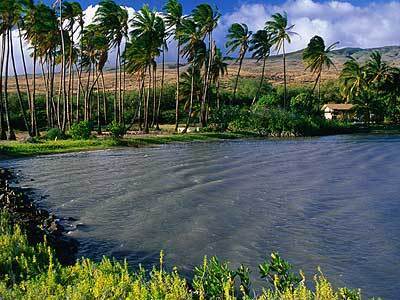 An ancient fish pond near Kaunakakai
(Ann Cecil)
Kauai's Waimea Canyon, accessible from Hawaii Highway 550, is 10 miles long and as deep as 3,000 feet.
(Mark Boster / LAT)