A little safari, a little beach, a little honeymoon and a whole lot to remember for all the wrong reasons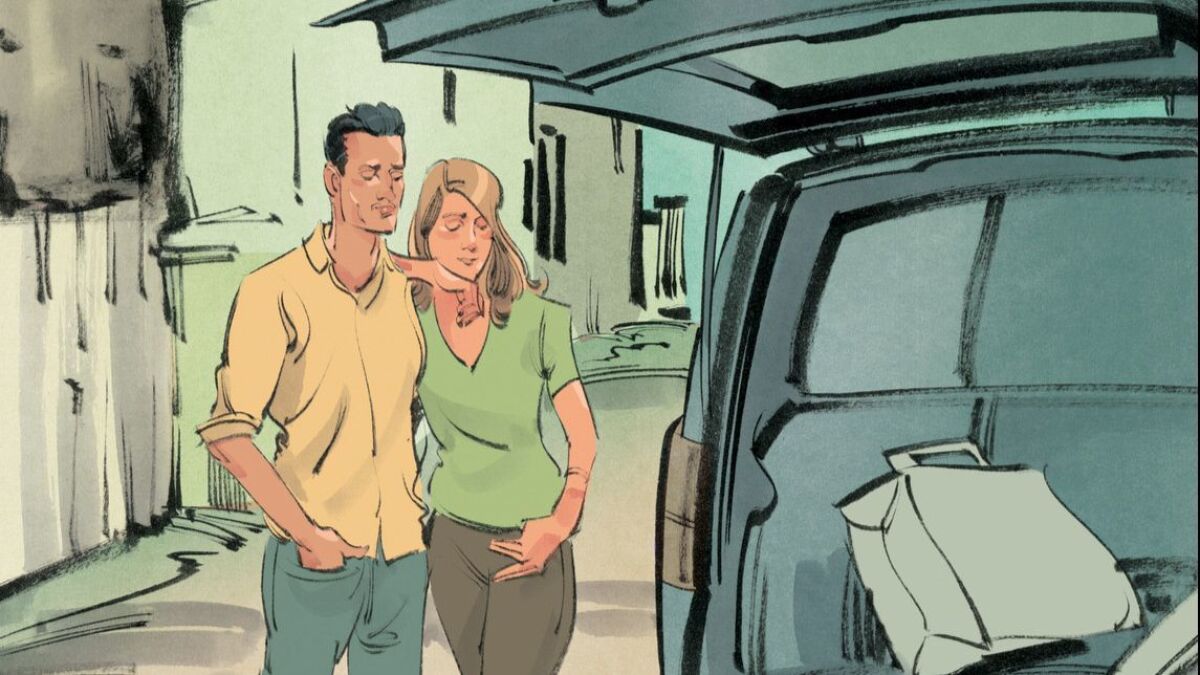 In life we are assured all too often that it is not the destination but the journey that matters. I'm not so sure.
Consider my honeymoon in Mozambique.
At the time, Mozambique was not a destination high on the honeymoon hit list. It certainly was no Florence or Hawaii. But the idea had been simple: "a little safari, a little beach."
The country had not recovered from a 15-year civil war, but was safe enough to visit.
We arrived in Gorongosa National Park on a hot late-summer day. There was only one outfit set up to guide people through all the park had to offer.
It turned out to be offering not too much. Nearly all the animals had been poached during the civil war.
Save a smattering of elephants that we heard but never saw, there was no recognizable African game on the loose, let alone any of the Big Five that compels people to take a safari.
What was in evidence were abundant trees with visible bullet scars and a few small, happy-looking creatures scampering about, none of which I could identify. "There are no large predators here," our guide said. "It's almost like a mini Eden."
But wasn't the very point of a safari to sneak up as close as possible to large predators without getting eaten? Oh well, my new wife looked happy as we bounced over the washboard-like dirt roads, so I kept the thought to myself.
The morning of our departure, our guide neglected to wake us. Then the man with the key to the park's gate couldn't be found. Once we were finally clear and on our way, the back door of the van swung open and our bags, including computers, tumbled out and burst in the predawn.
We reclaimed our baggage; the sun rose and with it our spirits. We were on our way. Then we got a flat. There was no spare. We sat by the side of the road and wondered what else could go wrong. That was when we heard drumming — insistent, angry drumming — coming from the bush.
We waited for what might come next. Nothing came next. For hours. Whoever was pounding those drums eventually grew tired. We waited some more. Finally a car passed and we made it to the airport. Our flight was long gone. There was not another until the next day.
We stayed in a hotel in Beira beside an unfinished shell of a building overflowing with squatters, a glorious ménage of communal living without plumbing.
Back at the airport a woman approached us about transporting a small parcel about the size and shape of one of those bowling ball bombs of my childhood imagination. We demurred, but the man behind us happily agreed. There was a plane going farther up the coast in the general direction of our destination. We got on it.
While waiting for our connection in Nampula, we decided to go into town to have lunch and see the sights. We ate in a restaurant overlooking the street where teenage boys jumped on the hoods of cars, extorting money from drivers and encircling pedestrians. We returned to the airport.
On the way, a policeman at a checkpoint stepped into the road and raised his hand — the universal signal to stop. Our driver pressed down on the accelerator. The officer dived out of the way.
"They just want your money," our driver said with a shrug.
Another night, then another blood-curdling flight in another rusting prop plane, and in the end we made it to Vamizi Island, long after dark and hungry. My wife's indomitable spirit had been battered into submission on the herniating final drive. She fell into despair.
A midnight swim under a three-quarter moon in the placid Indian Ocean went a long way to restoring her will to live, as did the sumptuous bed we slept in — open to the trade breezes and rustling palm fronds.
Morning brought a glorious day and a stroll over butter-soft sand. We departed an hour later. We had talked about changing our return flights and staying on, but we missed the kids and life beckoned.
Occasionally now, when things are not going my way at home, my wife will remind me that I owe her a honeymoon.
Perhaps Maui.
McCarthy is an actor, director and author of "Just Fly Away," a young adult novel, and "The Longest Way Home," a travel memoir.
---
Get our L.A. Goes Out newsletter, with the week's best events, to help you explore and experience our city.
You may occasionally receive promotional content from the Los Angeles Times.