The Fly Guy column brings insight into flight attendants' lives — and smiles too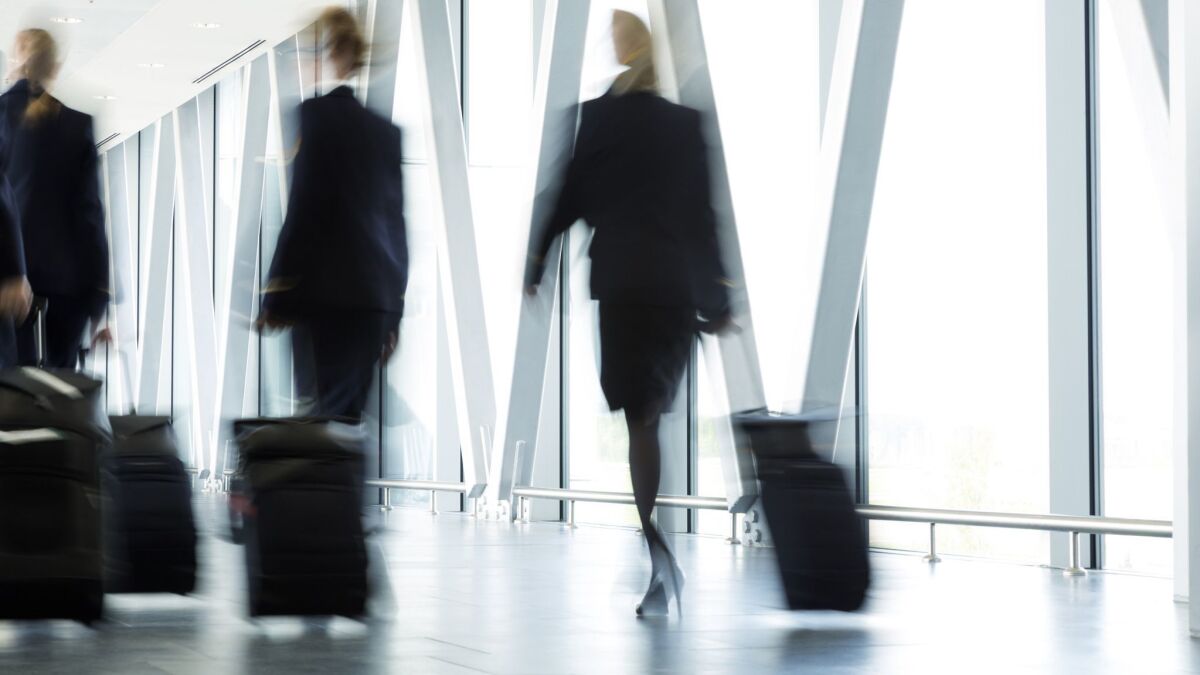 I love the Fly Guy column, including the most recent one ("Perks of the Job: You Can Spread Your Wings Wide," Jan. 20, by Elliott Hester). I'm sure there are thousands like me.
It's Hester's writing style, which makes us smile, his inside information as a flight attendant, his exciting experiences to learn about and learn from. Every Sunday, I eagerly wait to see whether there will be a column written by Hester, and I am so happy when there is. On behalf of all those who can't and/or don't want to reach out with their kudos, here's the message, "We love the Fly Guy!"
Marcia Hackett's Departure Points article ("The Gift of Another Day," Jan. 20), about how the 2004 tsunami changed her life, was also wonderful. More engaging, real-life stories are wanted, needed and will be appreciated.
M.F. Fogel
Los Angeles
Editor's note: Elliott Hester's "Fly Guy" goes live every fifth Monday of the Travel section in place of "On the Spot," which offers travel advice and answers reader questions. "Departure Points" runs in rotation with "Gear," "Cruise News," "Money Matters" and "All Systems Go."
When in Bishop ...
The California Bucket List item ("Carbo Loadings on Way to Mammoth," by Chris Erskine, Jan. 20) talks about Erick Schat's Bakkery in Bishop, Calif., and says, "The bakery/deli offers sandwiches and pastries for travelers heading to Mammoth Lakes or Yosemite."
And, I would add, on the way back. A stop on return is more typical for me, since I'm usually too excited about skiing to stop on the way north.
For me, another mandatory stop is at the Sierra Mountain Center, a long-established back-country guide service based in Bishop. Great people. I've gone on several tours with them.
Bob Wieting
Simi Valley
---
Get inspired to get away.
Explore California, the West and beyond with the weekly Escapes newsletter.
You may occasionally receive promotional content from the Los Angeles Times.