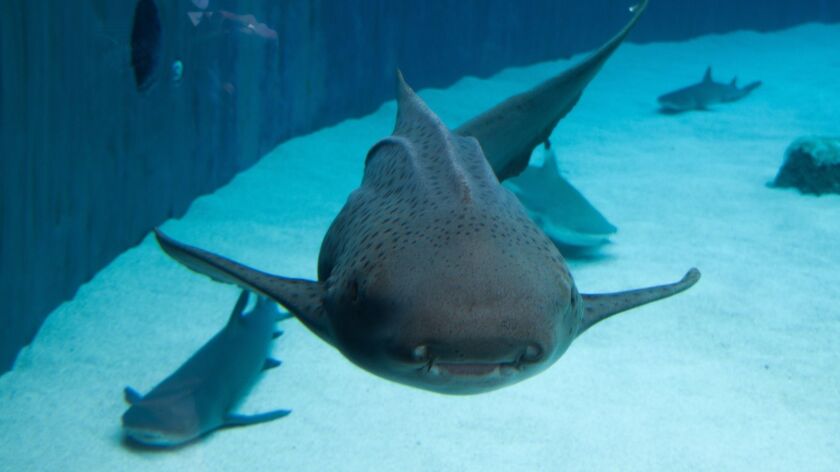 Say hello to Fern the zebra shark, who has glided into the spotlight at the Aquarium of the Pacific in Long Beach.
Fern, along with more than a dozen other animals, is helping the Long Beach aquarium celebrate its 20th birthday party, which kicked off Memorial Day weekend and continues through the summer.
The facility's festivities are among three celebrations currently making waves in Long Beach, which also has a new dancing waters show and a 164-foot-tall observation wheel at the Queen Mary.
The aquarium celebration includes a focus on the facility's original animals, all of which have lived at the site since it opened in 1998. Among them are Monty, a handsome tufted puffin; Charlie, a frisky sea otter; and Shelby the harbor seal, who at the age of 22 just gave birth to a pup.
Other exhibits, events and contests highlight the institution's history and future.
The aquarium is in the midst of its first expansion program, adding a new wing that will increase the size of the facility by about 20%, said Jerry R. Schubel, president and chief executive.
The wing will include changing exhibits and a two-story, 300-seat theater that will immerse visitors in a virtual ocean environment. It will open next spring, Schubel said.
Meanwhile, Long Beach has launched a new feature, a colorful dancing waters fountains show on Terrace Plaza, which fronts the Long Beach Convention & Entertainment Center.
The show plays nightly and features theatrically animated fountains, hundreds of LEDs and floodlights, and a musical soundtrack that is broadcast from a surround-sound system. The system can be programmed for special holiday and seasonal performances.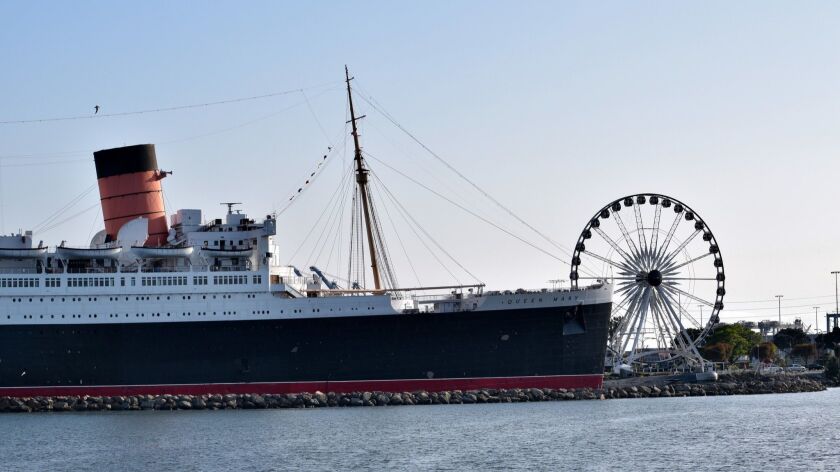 Long Beach's Queen Mary has also added a new feature, although it isn't a permanent one. A large Ferris wheel — its cabins hold six to eight people — is offering daily rides near the historic ship.
Called an observation wheel, the 164-foot-tall traveling amusement ride was built in the Netherlands and will be in place through June 17. Tickets are $15 for adults and $10 for children.
ALSO
These 10 California creatures could be the oozing, bellowing, fluttering, galloping stars of your next weekend
Norwegian Cruise Line sends a really big ship to L.A., and there may be more to come
After three years, Yosemite's Mariposa Grove of 500 giant sequoias will reopen to visitors
---