Adventure travel can be expensive so here's where to find cheap thrills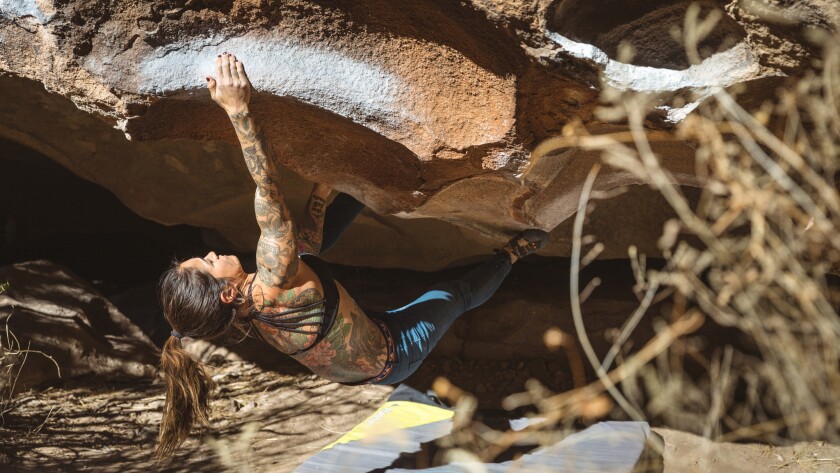 Adventure travelers love their thrills, but, alas, they are not cheap. Trips average $3,000, part of a market estimated at $90 billion, according to a Forbes article quoting the Adventure Travel Trade Assn.
Ouch.
But like most obstacles to travel fun, you can find a way around this one, whether you love hiking, river rafting, climbing or camping,
Here are ideas for trips that are easy on the wallet but rich in experience..
American Alpine Club
Membership in the American Alpine Club costs $85 a year for individuals (discounts offered for students, families and automatic renewal) and includes $12,500 for rescue coverage if needed, discounts on lodging, access to rock-climbing gyms, gear, etc.
But you don't have to be a climber or a member to stay in one of its managed lodges.
Here are three options for accommodations that are footsteps from adventure. Two are sufficiently rustic to make a hostel seem fancy.
♦Snowbird Hut on Snowbird Glacier in the Talkeetna Mountains of Alaska. It sleeps 12 and is unlocked year round. It's BYOE — bring your own everything — but the price is right.
"If you can get yourself there, you can stay for free," said Jesse Billingham, the club's lodging director. Nearby are numerous options for adventure, Billingham said, including climbing Higher Spire and Lower Spire, alpine scrambling and hiking.
♦Grand Teton Climber's Lodge near Jenny Lake in Jackson Hole, Wyo. It costs $27 a night for nonmembers and $17.28 a night for members, including tax.
The lodge, which accommodates 64, is BYOSSB (Bring Your Own Supplies and Sleeping Bag). It opens the first week in June and closes in early September.
"Everything the [Grand Teton] national park has to offer is outside your door," Billingham said. "You can wake up and start your climb."
♦Hueco Rock Ranch in El Paso, Texas. Private rooms cost $35 for members and $70 for nonmembers, but guests have the use of linens, indoor bathrooms and showers. Tent camping (which includes indoor bathroom access) costs $5 for members and $10 for nonmembers.
"It's a little gem of an area with some of the best bouldering on the planet," Billingham said. (Bouldering, he noted, is a simpler form of climbing that doesn't require quite as much gear and isn't confined only to a high-altitude setting.)
Sierra Club
Annual membership in the Sierra Club costs $39 a year (discounts for new members and seniors). If you're 18 or older, you must join to take a Sierra Club trip.
Here are two California adventures that will give you an idea of what you'll find. (These may no longer be available, but there are other trips and the club's 2019 trips should be posted in the next month at Sierra Club Outings.)
♦Painting Along the Sierra Trails, Tahoe National Forest, July 29-Aug. 4, $975. This outing features hiking in the Sierra, watercolor instruction and coaching (beginner to intermediate) and includes six nights at the rustic Clair Tappaan Lodge and all meals. Bring your own sleeping bag.
♦Ft. Ord National Monument Service on Monterey Bay, Sept. 30-Oct. 6, $495. Volunteers assist the Bureau of Land Management and Ft. Ord botanists on projects that may include oak and habitat restoration, native plant landscaping and invasive plant removal.
This back-country camping trip includes vegetarian meals. The site has no running water or electricity, but there are portable toilets. You must bring your own tent and camping gear.
Much Better Adventures
If you want to venture farther afield, Much Better Adventures, created in 2012, helps connect travelers with local guides and hosts all over the world.
♦One category of experiences is Adventures for Good, a trip designed to tackle a local social or environmental concern. The five-night Amazon From a Floating Community Lodge in Brazil, for instance, starts at $663.
The floating part is the Uakari Lodge, operated by local indigenous groups and the Mamirauá Institute for Sustainable Development. which among other things, funds conservation efforts and protection of the animals.
Wildlife sightings may include jaguars, sloths, the white uakari monkey and the black-headed squirrel monkey.
♦A three-day trip to Ilhabela, an archipelago off São Paulo, Brazil, starts at $264 and includes two lodging, local transportation, several meals and an English-speaking guide.
Guests hike a rain forest, visit waterfalls and pristine beaches. The trip is offered year round.
---
Get inspired to get away.
Explore California, the West and beyond with the weekly Escapes newsletter.
You may occasionally receive promotional content from the Los Angeles Times.