5 Images
The unhurried New York
Mohonk Mountain House's parlor wing porch and balconies afford views of the Catskills and surrounding countryside.
(Susan Spano / LAT)
Brothers Alfred, left, and Albert Smiley started the resort.
(A.K. Smiley Public Library)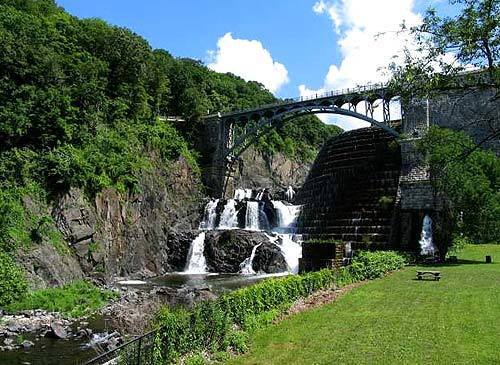 Water cascades from the southern end of the reservoir that once supplied drinking water to Manhattan.
(Susan Spano / LAT)
The 251-room Mohonk Mountain House, in an architectural style that could be called Craftsman Eclectic, was built in sections between 1879 and 1910.
(Susan Spano / LAT)
The Gothic Revival Lyndhurst mansion in Tarrytown, N.Y., was once the home of robber baron Jay Gould.
(Susan Spano / LAT)