Whether you're traveling in Nicaragua or Nevada, here are five rules for keeping your kids happy
I had my doubts when we first stepped off the bus in Granada in January. Judging by their wrinkled foreheads, our kids did too.
My husband, Tim, and I saddled our sons' (Liam, 6, and Reid, 9) already sweaty bodies with their overstuffed backpacks and directed them to leap over a fetid gutter.
Had I really booked us seven nights in this city?
But when our family of four entered the cool lobby of Hotel la Polvora, one of Granada's many remodeled colonial homes, with a friendly host offering fresh orange juice and a teal pool beckoning us from the garden courtyard, I remembered what I had been thinking.
Eight months into a family gap year in Central America, after painful restaurant waits on evenings when our kids were exhausted, after dragging them from one hostel to the next, and after trying to shame them into expressing interest in what was a pretty dull museum, Tim and I have settled upon a few hard-earned rules for traveling with young children.
These rules work, whether your destination is Nicaragua or Nevada.
Rule 1: Invest in a good base
Choose lodging carefully, and plan to stay awhile.
Our year abroad has taught us that our kids appreciate routine. Lodging with kitchen access allows for easy meals in, and a living room or common area in which the kids can play has proved critical. A pool, of course, never hurts. Our hotel in Granada fit the bill.
Rule 2: Stop for parrots
Don't get your heart set on specific activities. Little finds such as spinning roadside parrots often leave everyone happier than expensive tours.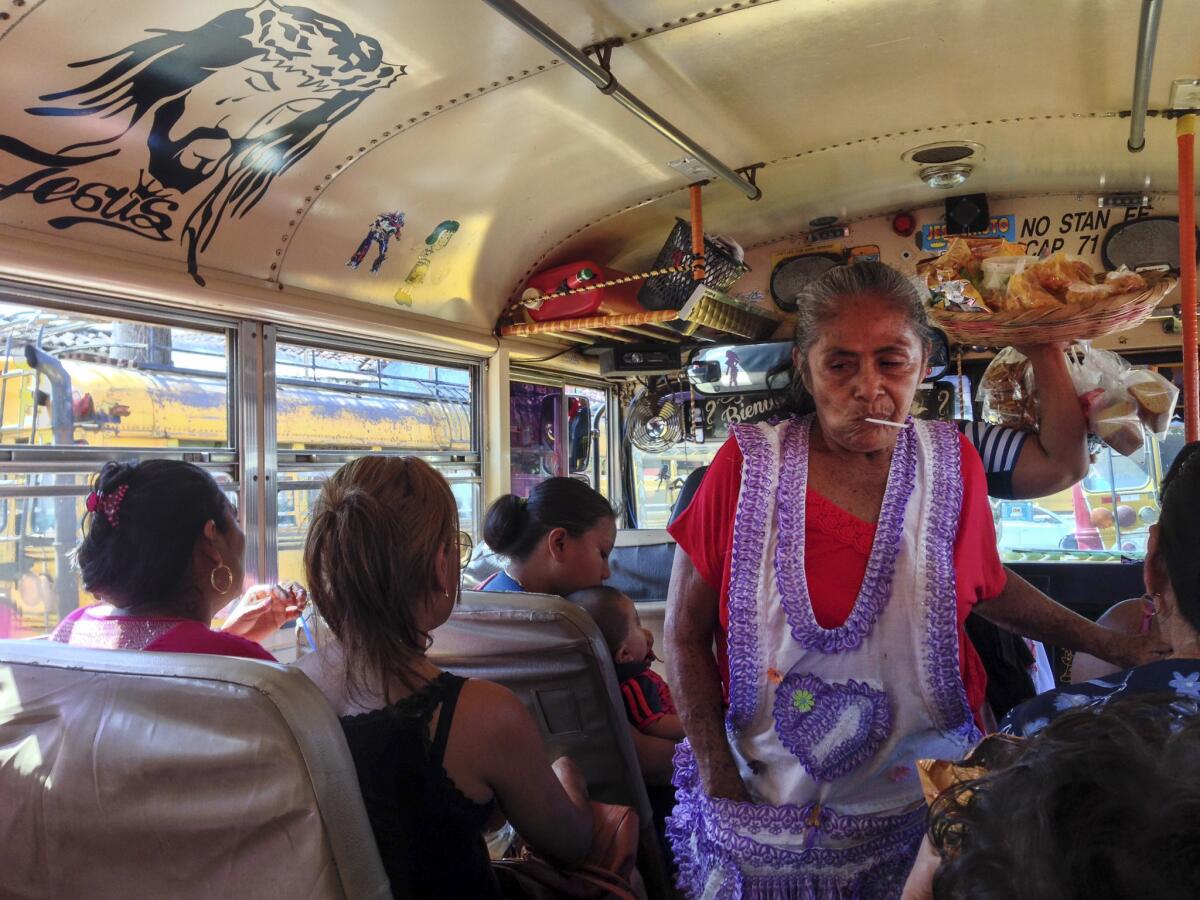 We dedicated our first day to exploring Granada on foot. With the maroon domes of the city's cathedral lining the horizon ahead of us, we coaxed the kids down streets checkered with brightly painted houses — unabashed orange, mint green, royal blue with yellow accents, and a split-level red and purple.
The kids ran ahead of us singing "ding" — a video-game reference — as they did spin jumps and kicks off the city's famously ornate wooden doors.
We didn't have to yell at them to wait at the street corner. The horse carts and "chicken" buses stopped them in their tracks.
We had started our gap year in Antigua, Guatemala, Granada's sister colonial capital to the north.
Granada felt much less commercial than Antigua — gritty and very much lived in, with laundry hanging to dry, kids playing in the streets and homeowners, rather than professional street sweepers, cleaning the sidewalks.
MORE: Learning Spanish in Antigua, Guatemala »
The city has seen hardship, most recently amid Nicaragua's economic collapse in the 1980s. But perhaps its greatest setback came in the 1850s with the brief presidency of U.S.-born William Walker, who dreamed of ruling a slave-holding, English-speaking Central American empire.
By the time we had meandered our way to Parque Central, everyone was hungry. The square was abuzz with vendors hawking ice cream, women in frilly aprons smacking tortillas into shape, and locals filling cafe tables to enjoy the city's delicacy: vigorón, a banana leaf filled with cooked yuca, a vinegary cabbage and fruit salad, and fried pig skin.
Tim and I chose quesillos, a cheese-filled tortilla topped with pickled onions; the kids happily gobbled hot dogs.
After lunch, we wandered down cobblestoned La Calzada to Lake Nicaragua. I had my eye on a boat tour, but the kids were fading so we stopped at a roadside cart to sip from coconuts.
The owner's parrot chased Reid around a wooden cart, squawking territorially. Much to the kids' delight, when Reid spun, the bird did too.
"Today's destination seems to be parrots, not a boat tour," I said to Tim. He smiled knowingly.
We settled into the vendor's chairs to quiz fellow sippers about Nicaragua's Sandinista president, Daniel Ortega, who had recently changed the constitution so he could run for a third consecutive term with his wife Rosario Murillo as vice president.
Rule 3: Don't forget downtime
Bring games and honor the need for creative, playful downtime.
The next morning we woke early to the neighborhood's exuberant church bells. My proposal for a volcano hike was met with vociferous disapproval by the kids.
Their idea of a good day seemed to include swimming in the hotel pool, jumping between our two queen beds and — let's be honest — extracting iPad time from us.
Instead of venturing out, we lay low, reading aloud "A Wrinkle in Time," drawing "Star Wars" characters, swimming in the salt-water pool and playing travel-sized games — Guillotine, Hive Pocket, Kanoodle and Sleeping Queens — that have proved to be our silver bullet for downtime during family travel.
For meals, we ate in, cooked in the shared kitchen and practiced our Spanish with the staff.
We adhered to this pattern for the rest of the week: a day of adventure followed by a day of rest.
Rule 4: Day trips work well
Limit travel to day trips rather than frequent hotel changes.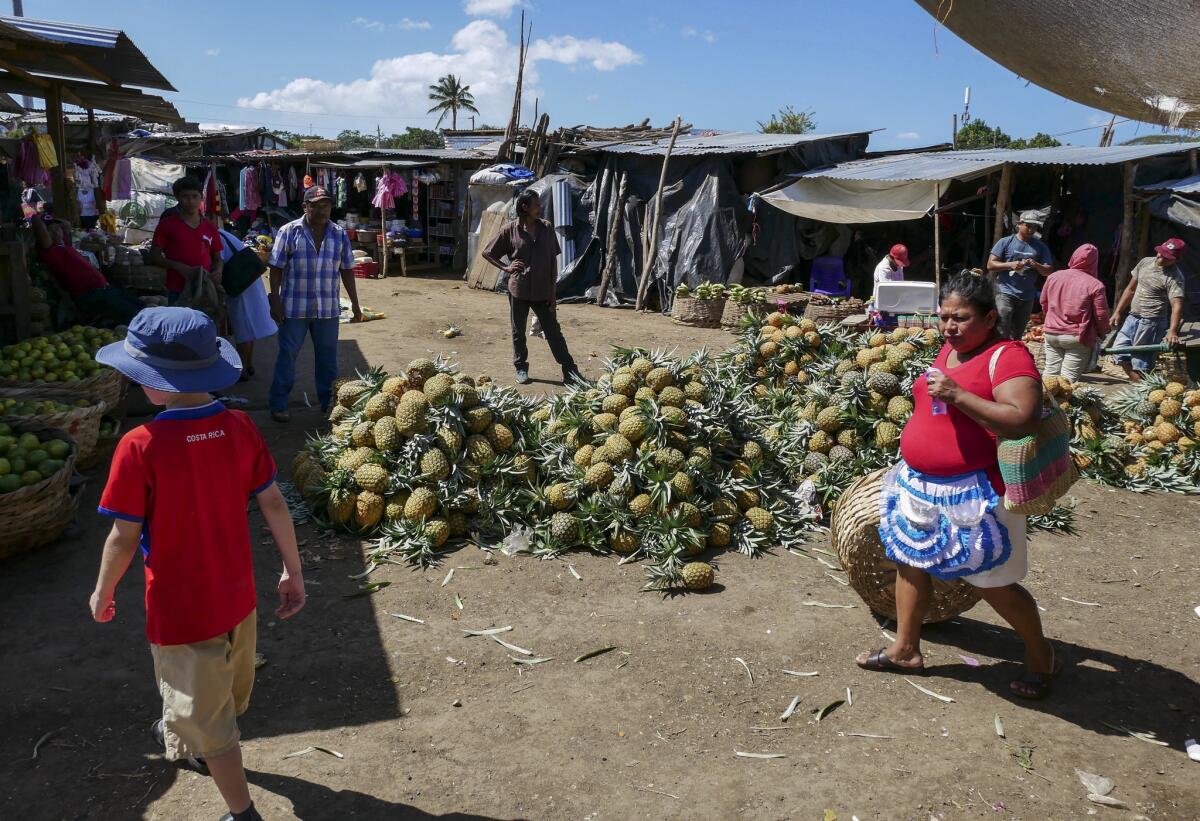 We ventured out to the market town of Masaya, wandering through alleyways lined with blocks of gamy cheese, garishly frosted cakes covered with pastel pandas and round-bellied boy and girl piñatas.
When the kids' energy waned, we told them they could each buy one thing. Liam scored 18 packs of knockoff Pokémon cards for less than $2, and Reid perused the handicraft section of the market for half an hour until he found just the right chess set — a wooden board painted in black, white and neon colors with Andean-themed pieces. The knights were llamas, naturally.
We retreated to a bakery to play games until dusk, at which point we hitched a ride in the back of a priest's truck to Masaya Volcano, where we peered at bats hunting for insects above the red glow of flowing lava.
Other days, we swam in the Apoyo Lagoon, attempting flips off a raft and kicking around the geothermally warmed waters in inner tubes.
We indulged ourselves with a chocolate-making Beans to Bar class at the Choco Museo.
We took a horse-drawn carriage tour of the city with a driver who knew kid audiences: taking us by the gunpowder fort; explaining that "Granada" is the name of one of their favorite fruits, the pomegranate; and pointing out that Granada's oldest house — the setting for a film about William Walker — now reeks of urine.
We steered clear of tourist shuttles and instead chose chicken buses to leave the city. The young male conductors leaped up and down the aisle, and hearty women hawked tamarind juice in plastic bags with straws, fried plantains and junk food we usually wouldn't allow the kids.
We played 20 questions but limited our search to the many stickers that plastered the interior of the bus.
The obvious first question became, "Does the sticker have anything to do with Jesus?" If the answer was no, you had ruled out more than half.
Rule 5: Become treasure hunters
Travel is a quest for novelty, and children's ability to find play in the mundane makes them worthy travel companions.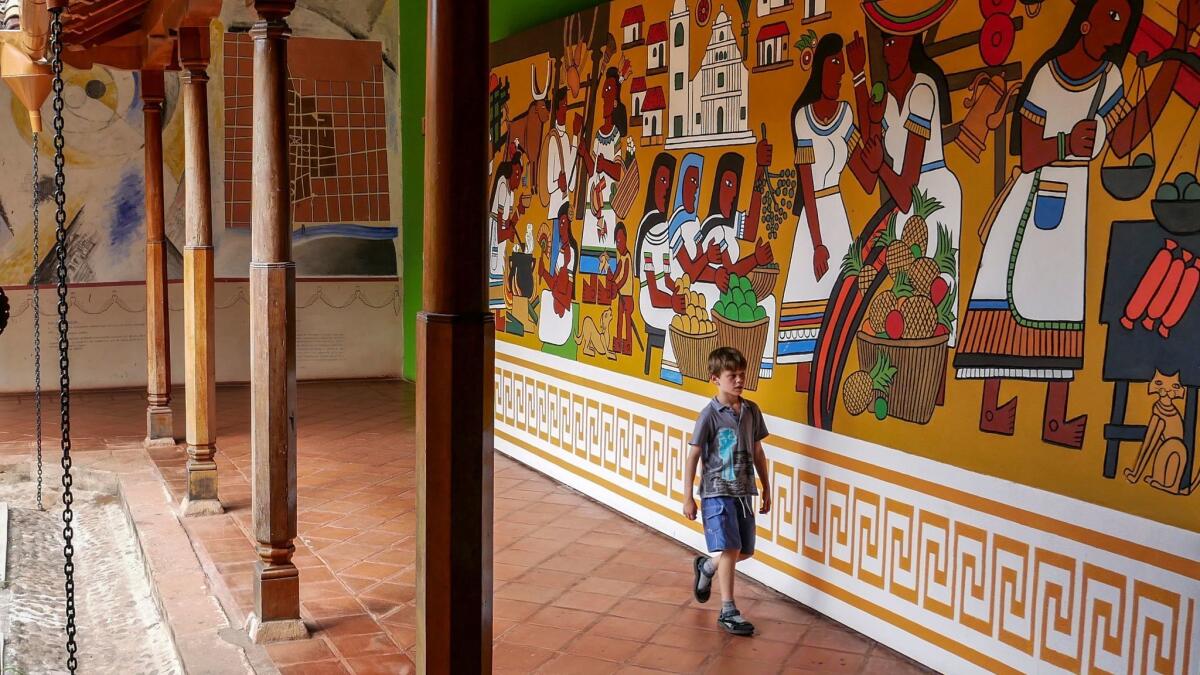 We pulled out the big gun, our rule No. 5 for travel with young children, on our final day in Granada.
It's more of a tool than a rule, and one we use sparingly, but in Guatemala it had bought us three hours in the stunning Casa Santo Domingo museum with nary a complaint from the kids.
"You guys want to do a treasure hunt?" we asked.
"Yes!"
This time we visited Granada's Centro Cultural Antiguo, housed in the lovely San Francisco Convent.
We split into teams of two — a parent and kid in each — and used our children's assumption that a museum is where you devise tricky questions to stump or entertain your brother.
A half an hour later, Liam and I were scanning colorful native paintings dating up to the Sandinista-revolutionary era, pre-Columbian statuary, Catholic iconography and a scale model of the city to answer the questions Tim and Reid had devised for us: How many baseball diamonds are in Granada? (Answer: Four.) What makes Granada's Stations of the Cross unique? (Answer: They're aquatic.)
They had stumped us with, "What does butaquiarse mean in Spanish?" A docent finally answered the question for us: It means to rock in a rocking chair, especially on the sidewalk, as everyone older than 50 seems to do in Granada after dusk.
On our walk home, the kids moaned at the mention that this was our last day in the city.
"What will you remember about Granada 10 years from now?" I asked, fearing they might mention the obscene number of hours we allowed them to play with iPads on our down days.
"That William Walker was a bad guy, but the house they used for the movie about him got peed on," Liam said, laughing.
"Finding my chess set in the market and hitchhiking up the volcano," Reid said.
I will remember the rocking chairs on the sidewalks at night, and the slow pace of life Granada and our children afforded us.
---
If you go