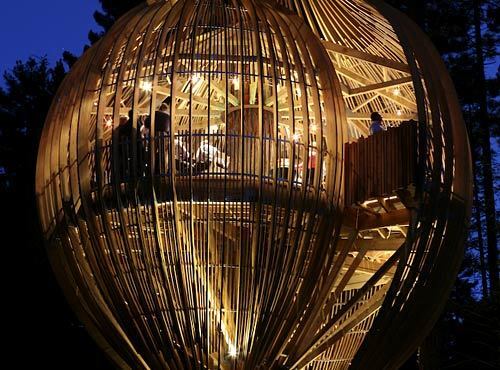 9 Images
Offbeat Traveler: Yellow Treehouse restaurant in New Zealand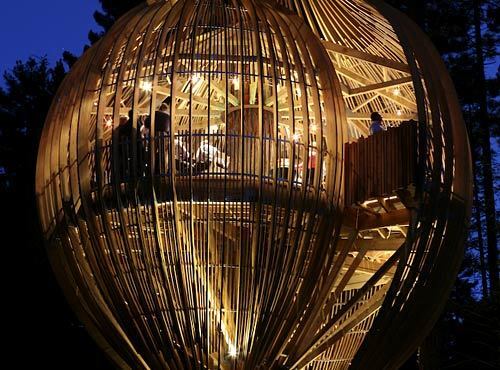 This unusual restaurant started life as an ad campaign for Yellow, a New Zealand company similar to the Yellow Pages. The idea was to build a restaurant in a tree using only resources listed in the company's directories.
Ad campaign aside, the result is breathtaking: a graceful pod that glows about 30 feet above the ground.
(Lucy Gauntlett)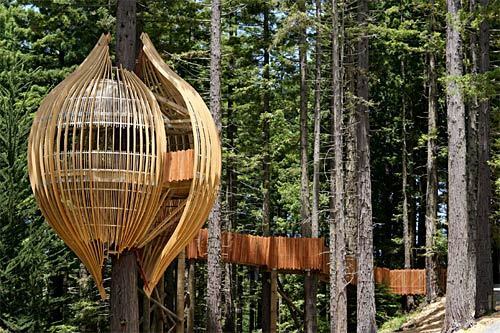 The treehouse eatery stands in a redwood near Warkworth, north of Auckland, New Zealand.
Peter Eising of Pacific Environment Architects said in a press release that he was inspired through forms found in nature and feels the final design resembles a chrysalis holding an emerging butterfly.
(craigsydnz)
Designer Peter Eising said that part of the walkway to the restaurant uses redwood "milled from two dead trees in the surrounding forest."
Other parts of the building use sustainably grown pine and poplar.
(Lucy Gauntlett)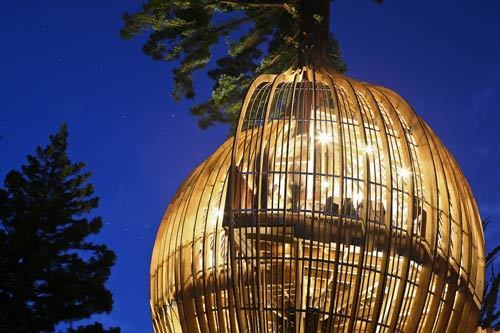 The restaurant, which was completed in December, hosted 2,000 guests before closing in February.
The private forest, which has taken possesion of the restaurant, may open it to the public as a place to rent for weddings or other events.
(Lucy Gauntlett)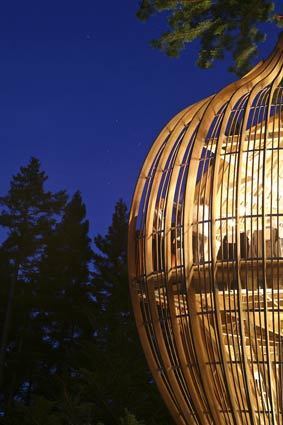 The restaurant served high tea with a menu that included white and dark chocolate lamington (a little cake dipped in chocolate), fresh scones with homemade jam and cream, baby beef mince and cheese pie, cream cheese and smoked salmon sandwich, and, of course, tea — or coffee.
(Lucy Gauntlett)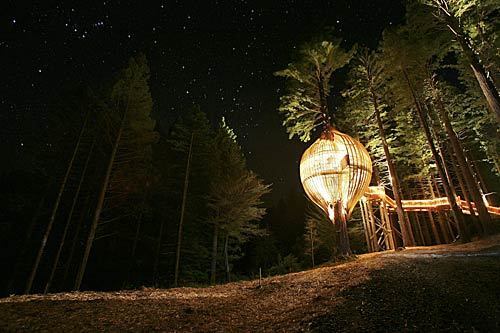 Tracey Collins of Auckland made it her mission to build the restaurant-in-a-tree using Yellow. She blogged about the entire adventure at
www.yellowtreehouse.co.nz
.
(Lucy Gauntlett)
The designer was careful to minimize the impact on the tree and the surrounding forest, he said in a release.
(Lucy Gauntlett)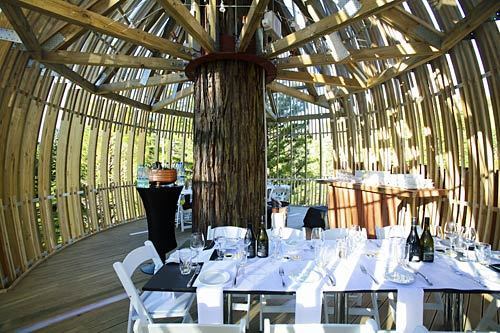 Tracey Collins' blog show photos of the treehouse's construction.
Click "
see how it happened
."
(Lucy Gauntlett)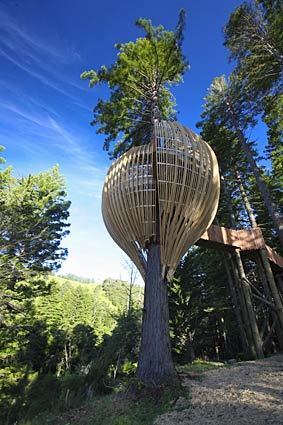 The simple oval design sits in a redwood about 40 years old. The restaurant, open for only a brief time starting in January, had 5,000 people on a waiting list, in addition to the 2,000 diners it seated.
(Lucy Gauntlett)