Oslo
This sculpture is one of many populating a park in Oslo, Norway, named for the artist, Gustav Vigeland.
(Beverly Beyette / LAT)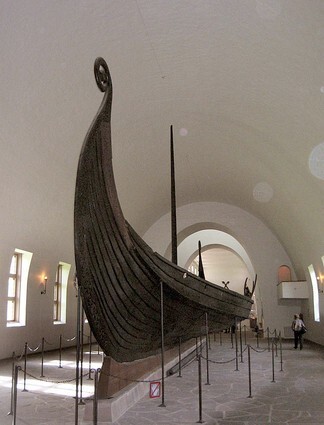 Oslo
Centuries ago, the Oseberg plied the northern seas. Today, the reconstructed dragon boat is the centerpiece of Oslo's Viking Ship Museum.
(Beverly Beyette / LAT)
Oslo street scene
Bordered by shops and cafes, the street scene near the Karl Johans Gate in Oslo is alive with artists, busking musicians and balloon vendors.
(Beverly Beyette / LAT)
Familiar face
One of the four versions of Edvard Munch's "The Scream" attracts visitors to Oslo's National Gallery.
(Lee Foster / Lonely Planet Images)
Oslo
The Holmenkollen ski jump offers supreme views of the Oslo sunset.
(Massimo Borchi / Corbis)
Oslo
Trolls are legendary in Norway; this specimen presents the country's flag.
(Beverly Beyette / LAT)
Royal parade
A parade from the Royal Palace in Olso
(Beverly Beyette / LAT)