7 Images
Outdoors & Adventure
Driving Chile:
Pink flamingoes seek sustenance from a salt lagoon in Salar de Atacama. The largest salt flat in Chile defines the heart of the Atacama Desert
(Dan Neil / LAT)
Driving Chile:
Dawn breaks on Lago llanquihue, from the window of the aptly named Bellavista Hotel.
(Dan Neil / LAT)
Risks and rewards
Chris Brennen descends into a canyon. "You can't get here without technical tools," he says. "You need a rope to see these waterfalls and beautiful places."
(Al Seib / LAT)
Prehistoric
Nestled in the canyons of Australia's Blue Mountains, Wollemi pines are some of the world's oldest trees, with fossils indicating an age of 2 million years. For purposes of preservation, the trees' location is secret. A recent auction of saplings could ensure the species' survival.
(Jaime Plaza / Botanic Gardens Trust)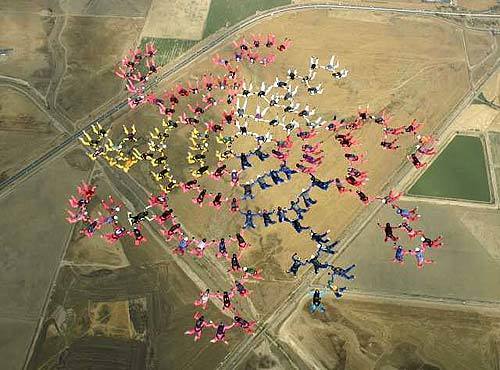 Diving for a cause
Jumping for breast cancer research, 151 female skydivers from across the U.S. and 15 other countries broke the world record for women's formation skydiving in Perris.
(Jump for the Cause)
hooked
Pete Thomas, left, and Rocio Lozano inspect a large squid hooked in the deep waters of the Sea of Cortes.
(Jim Knowlton / For the Times)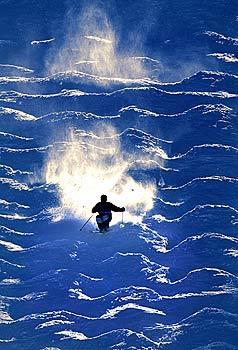 Bumped off
Are moguls doomed? Thrill runs like this once dotted the West, but now they're being smoothed away to address a new trend: "brutal grooming."
(David Madison / Getty Images)