National parks may use fees to fund cleanup as shutdown lingers and trash piles up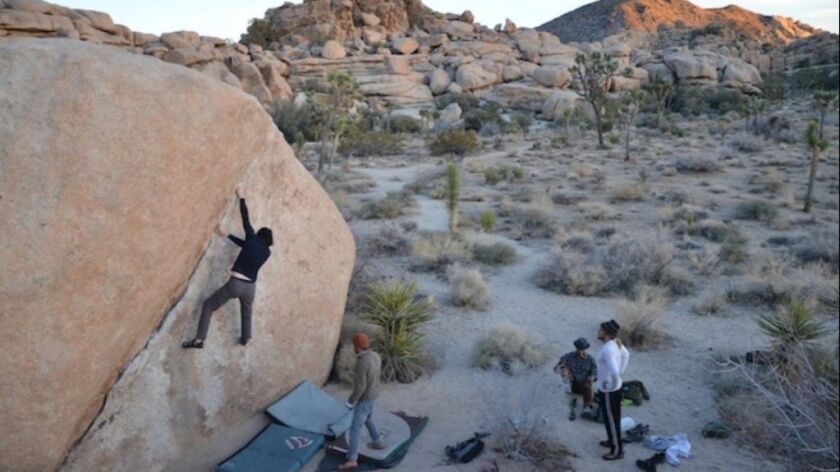 As the partial federal government shutdown continues, the National Park Service says it will use funds earmarked for future projects to clean up messes like those recently reported at Yosemite and Joshua Tree national parks.
Nobody is yet saying which parks would get priority or when. The plan has been scorned by critics who say the laws governing park fees were not designed with this use in mind.
But others were cheered by the prospect of cleaner parks after days of accumulating trash and human waste.
P. Daniel Smith, deputy director for the National Park Service, raised the issue Sunday in a statement outlining how the agency could use money from entrance, camping, parking and other programs.
"In coming days," Smith said, "the NPS will begin to use these funds to clean up trash that has built up at numerous parks, clean and maintain restrooms, bring additional law enforcement rangers into parks to patrol accessible areas, and to restore accessibility to areas that would typically be accessible this time of year."
The park service will be able only to partly open some parks, he said, leaving many closed. Smith said the idea had been approved by the Office of the Solicitor at the Department of the Interior. But he gave no details, nor did any follow on Monday morning.
So far, "we are unable to speculate or provide information on which parks will be affected by the revised contingency plan," NPS spokesman Mike Litterst said in an email Monday.
Litterst said that parks were counting up their fees and measuring needs and resources. More information will follow, he said, "in the next couple of days."
Critics of the move include Rep. Betty McCollum (D-Minn.), who told the Washington Post that the Department of the Interior, which controls the National Park Service, "is very likely violating appropriations law" with this plan.
Another dissent came from National Parks Conservation Assn. President Theresa Pierno, who accused the administration of "robbing" the park system to keep its most popular destinations afloat.
Under normal circumstances, national parks that charge entry fees keep 80% of that revenue to cover their costs; the other 20% is distributed throughout the park system, including hundreds of park units that don't have entry fees.
The system's estimated maintenance backlog before the shutdown began Dec. 22 was $11.6 billion. Since the shutdown began, no parks have been collecting entrance fees and most park employees aren't working.
In his statement Sunday, Smith noted that nationwide, park concessionaires, government agencies and various nonprofit organizations had helped 40 parks remain at least partly open by providing more goods and services worth more than $2 million.
Meanwhile at Yosemite and Joshua, two of California's most heavily visited parks, volunteers and concessionaires have made many efforts to limit damage, but visitors have reported many issues of human waste and other sanitation problems.
At Yosemite, where a winter storm arrived over the weekend, many park facilities run by concessionaires remain open. But the park service on Jan. 5 closed the John Muir and Mist trails to Vernal and Nevada Falls, as well as Tuolumne and Merced groves. The park service cited "safety and human waste reasons."
Joshua Tree, too, remains open, but will close to visitors 8 a.m. Thursday because of damage to natural areas. Campgrounds had been closed to overnight stays since Jan. 2 amid sanitation concerns as the park's vault toilets neared capacity.
Martin Luther King Jr. Day Weekend, coming Jan. 19-21, traditionally brings larger than usual crowds. The parks' websites have minimal information and note that they are not being updated but may be worth checking.
---
Get inspired to get away.
Explore California, the West and beyond with the weekly Escapes newsletter.
You may occasionally receive promotional content from the Los Angeles Times.