On the road trip of the future, you travel with John Muir, the scenery is unreal and the kids fight over who gets to sit in the back
This vehicles goes way beyond what we think an auto should do. It's a car; it's a confidante.
Wave goodbye to the road trip as we know it.
The future, which has arrived faster than we imagined, will be filled with self-driving cars that have visuals to enhance or replace the scenery and maybe even let us travel with people who have been dead for decades.
What Car & Driver calls 'brainless driving" is "closing in on us like a meteorite."
Your ultimate guide to planning the best summer road trip »
Safety — the cars' "potential to avoid accidents'' — is driving this push, the magazine said.
"Sadly, we are a nation of mediocre drivers," the magazine said, "distracted on our daily journeys by dining, child rearing, makeup applying, and incessant texting….
"Our driving errors cause crashes, injuries, and fatalities."
The concern for your welfare pays other dividends. Car companies may have set out to enhance our safety, but in the process, they may just make the already awesome road trip even better.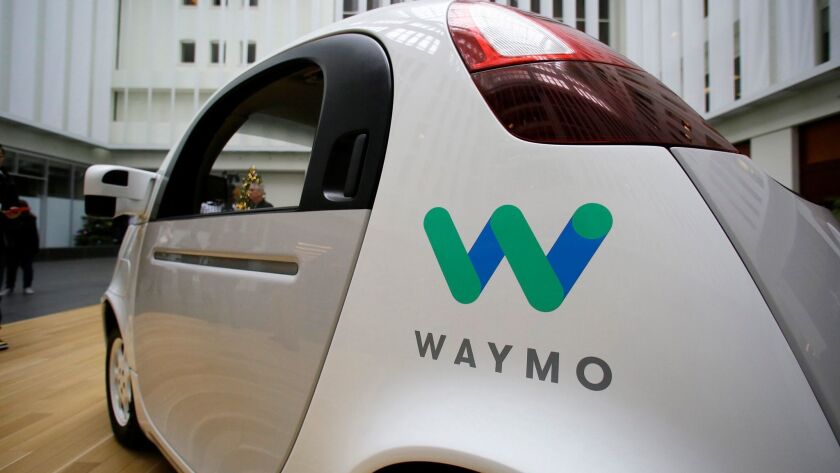 Uber and Google's Waymo, both working on autonomous car projects, have put the pedal to the self-driving metal, said futurist Faith Popcorn, who predicts trends for Fortune 500 companies.
The future may arrive before you know it, maybe in as little as three years or as much as 10.
But the revolution is coming. Fasten your seat belt. It's going to be a fascinating ride.
Room to relax
Driverless concepts are being designed with electric powertrains in mind. Batteries and electric motors take up much less space than internal combustion engines, meaning more room for passengers.
The winner in this downsizing derby is you.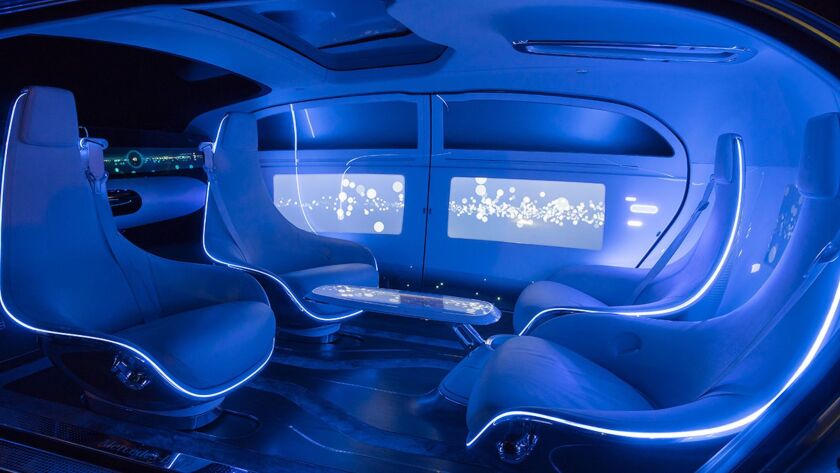 Take the Mercedes F015 concept car. Its seats swivel so the occupants can face one another when the car is on autopilot. (Yes, even the driver can swivel when the car can safely be on full autopilot.)
Holograms might enhance the experience, Popcorn said. Families could tour a national park with a historic adventurer, such as John Muir (who first visited Yosemite in 1868) or Isabella Bird (who hiked Longs Peak in Rocky Mountain National Park in 1873).
A car that looks like a jet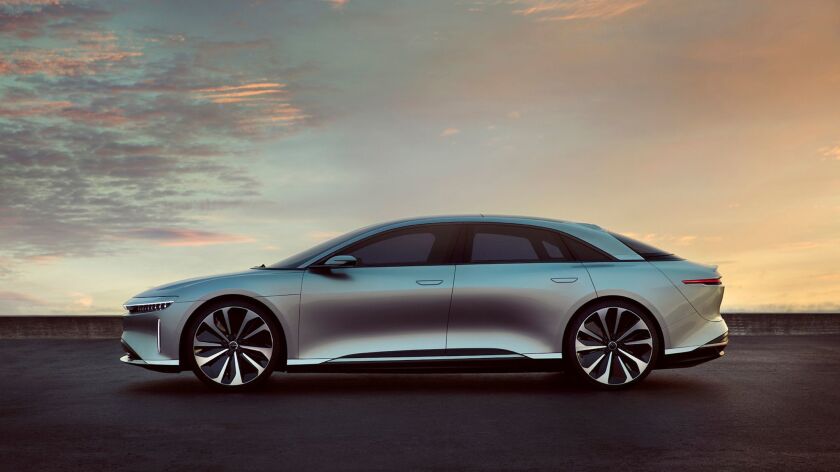 A vehicle called the Air, due in 2019 from Lucid Motors, a luxury electric vehicle start-up in Silicon Valley, is already turning heads. Air's interior takes its inspiration from the design of an executive jet with a rear seat option that offers 55 degrees of recline. (Picture your kids suddenly fighting to see who gets the back seat.)
Besides providing more family face time, the reimagined cars may be "regenerative and meditative health cocoons," Popcorn said in an email.
"Imagine the driverless car being large enough to do yoga, get an automated bot massage, and more as you travel cross-country," she wrote.
"The passenger could holographically connect to a yoga class anywhere on the planet or join a guided meditation."
Even the scenery might get better.
Windshields, consoles, door panels and armrests will become places for displays, said Doug Harshbarger, division vice president of Corning's Auto Glass Solutions. (The company's Gorilla Glass is used for many smartphone screens.)
Those displays might start with information — but that is just the start.
"Driverless cars' windows will be fitted with AR/VR [Augmented Reality/Virtual Reality] screen options, which can make the landscape on long, boring stretches look incredible – from tropical scenery to moonscapes," Popcorn said.
Yosemite prettier? Perhaps. The riders of the future will be the judges of that.
A new family friend
In the future, a car isn't just a car. It's a family friend.
Instead of the cold techno-world depicted in sci-fi films, autonomous vehicles could be your BFF, said William Chergosky, project design manager at Calty Design Research Inc. for Toyota's Concept-i car.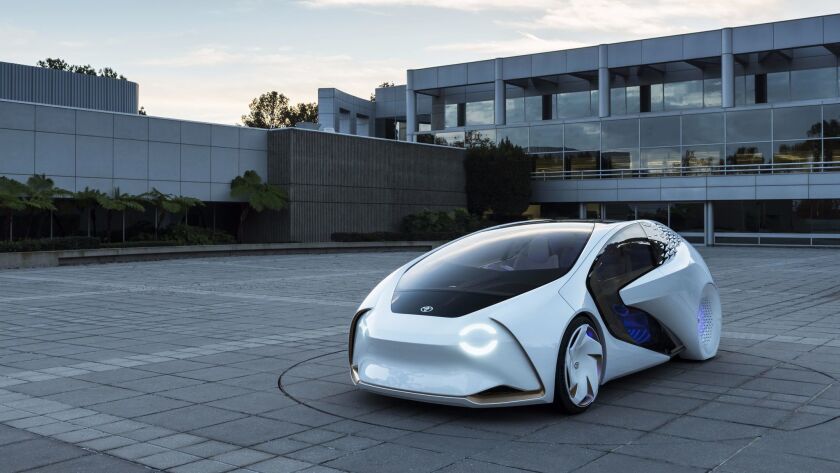 Yui, Toyota's concept car, is designed to — wait for it — bond with families.
"You meet Yui at the dealer," Chergosky said. "Over time you gain trust and have a shared experience with the vehicle."
Which, he noted, is a bit disarming. On the other hand, who doesn't need more friends?
Chergosky thinks autonomous cars could even enhance a road trip itinerary. For example, if one of the kids loves Legos and Yui knows a stop at Legoland can fit into the itinerary, it might ask the driver about making that unplanned visit.
If the parental units agree, the car can offer "a primer to plan the adventure, like a copilot or a good friend," Chergosky said.
Oh, the places we'll go
You may not own a self-driving car, but that doesn't mean you can't rent one.
That trip to pick up the rental car? That will be a thing of the past. The rental car will come to you, said Scott Deaver, chief marketing officer for Avis.
Customers might even begin changing cars during a trip to have "the right vehicle for the right occasion," Deaver said.
Taking advantage of an inventory of half a million rental cars, a family might use a super-comfy SUV for the long haul, then switch to a convertible or a four-wheel drive for the beach and then, for a city journey, a smaller hybrid that's easy to park in the city, Deaver said
Pasquale Romano, chief of ChargePoint, an open electric vehicle charging network, thinks driverless Ubers will offer a new range of road trip options.
"Imagine I turn to my wife at 7 p.m. and say, 'Hey, Sweetie, you want to wake up and have sunrise and breakfast at the Grand Canyon? I'll order the sleeper pod for two,' " Romano said of a vehicle that would have a seat that reclines into an airline-style lie-flat bed.
Might that put an end to air travel? George Hobica, founder of Airfarewatchdog, a low-fare-finding website, thinks these future cars could make a road trip a more attractive option.
"Airlines better watch out," he said, "as autonomous vehicles make longer trips more palatable.
"Car seats are way more comfortable than airline seats . . . and there's no one hogging the armrest, no bumping [off a flight] and no rules except the ones you make."
Score one for the traveler who gets to take control, mostly, of his destiny and his destination.
---
Get inspired to get away.
Explore California, the West and beyond with the weekly Escapes newsletter.
You may occasionally receive promotional content from the Los Angeles Times.