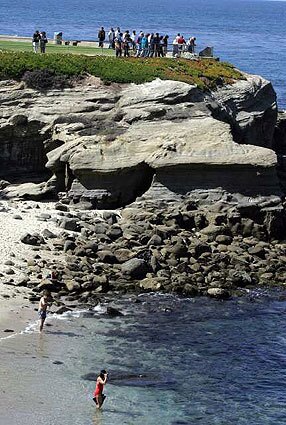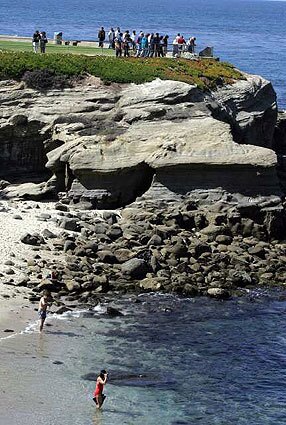 Besides spectacular views of the California coastline, La Jolla Cove offers swimming and tide-pooling opportunities.
(Glenn Koenig / LAT)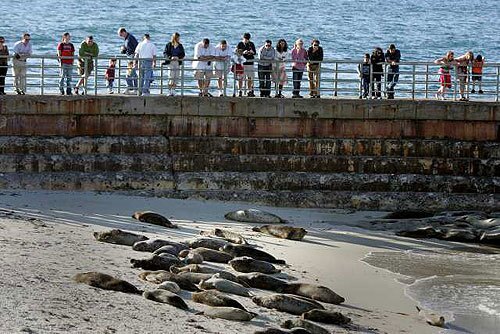 People and harbor seals at Children's Pool Beach in La Jolla, Calif. Humans are not allowed on the sand during the seal pupping season.
(Glenn Koenig / LAT)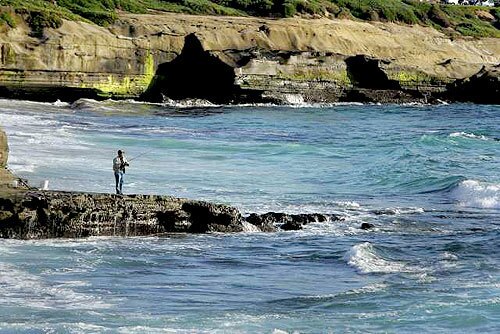 A fisherman tries his luck off the coast of La Jolla, Calif.
(Glenn Koenig / LAT)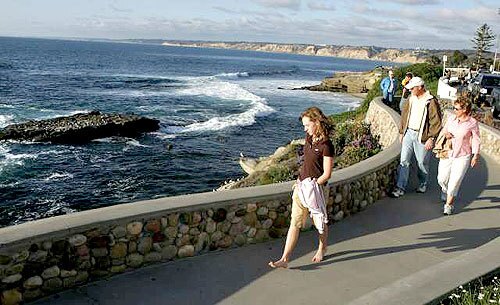 Ellen Browning Scripps Park, La Jolla, Calif.
(Glenn Koenig / LAT)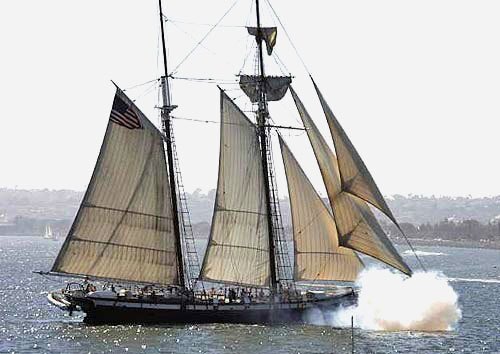 One of the oldest active sailing ships in the world, the Star of India anchors in San Diego Harbor. The iron-hulled cargo ship, built 1863, invites visitors to sleep aboard at certain times of the year.
(Allen J. Schaben / LAT)
San Diego's Torrey Pines Golf Course provides a spectacular setting for the swing set.
(Robert Benson/ U.S. Presswire)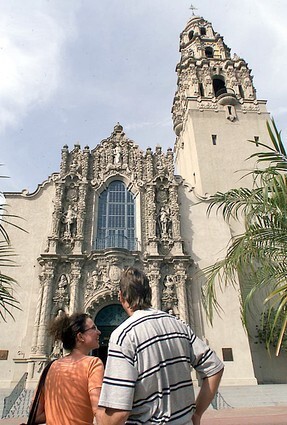 The Spanish Colonial structure housing the Museum of Man in San Diego's Balboa Park dates from the Panama-California Exposition of 1915.
(Don Tormey/LAT)
A movie star in its own right, the Hotel del Coronado on Coronado Island sports a signature cupola. Said to be the largest wooden structure in the United States, it has been a coastal retreat since 1888.
(Don Tormey / LAT)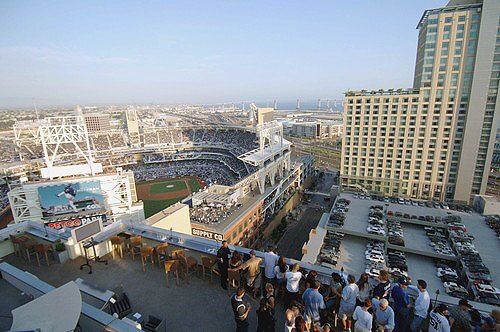 Petco Park is the centerpiece of San Diego's trendy Ballpark District.
(Robert Benson/U.S. Presswire)