A snowboarder flips over the excellent conditions at Mountain High.
(Allen J. Schaben / LAT)
The generation gag closes for sledders near Green Valley Lake, north of Running Springs in the San Bernardino National Forest.
(Gina Ferazzi / LAT)
The winter population at Big Bear Mountain in San Bernardino County.
(Ken Hively / LAT)
A skier launches a "cork 360 truck driver" in the Air Chamber terrain park at Mt. Bachelor, near Bend, Oregon.
(Andy Tullis / LAT)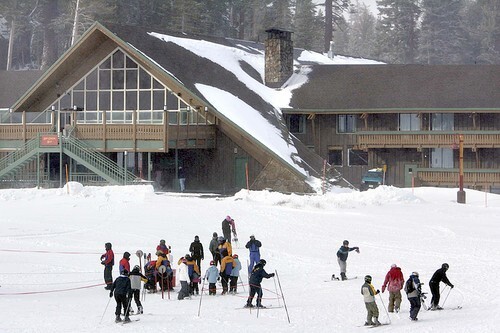 The lodge at Mammoth Lakes.
(Lawrence K. Ho / LAT)