Five must-see flower and garden shows coming in spring
In spring, plant-lovers around the globe head out to revel in flower and garden shows. From London to Santa Barbara, the displays can inspire you to rethink your own green space or simply enjoy the transformative beauty of the petal. Here are five worth sampling.
The Netherlands
You can't beat the Keukenhof garden for elaborate floral mosaics. In the past, blooms at the garden southwest of Amsterdam have depicted a portrait of Vincent van Gogh and a Piet Mondrian painting — all from bulbs planted five months prior.
This year is no exception. A mosaic of tulips, grape hyacinths and crocuses will reflect profiles of two lovers and hearts as part of the garden's "Romance in Flowers" theme. There are many more carefully planted flower beds to behold from the 7 million bulbs — including 800 types of tulips — at the garden, open daily March 22 through May 13. Tickets purchased online cost 17 euros ($20). Info: Keukenhof, Stationsweg 166A, 2161 AM Lisse, Netherlands
Santa Barbara
The city has been orchid crazy since the imported exotics were found to thrive well in the coastal climate. Now in its 73rd year, the Santa Barbara International Orchid Show celebrates collectors and commercial growers who will bring species rarely seen in the U.S. from Taiwan, Malaysia, Ecuador, Colombia, Peru and Brazil. Cal-Orchid and the Huntington Gardens in San Marino will display collections too, and local growers will open their greenhouses to visitors on what's called the Orchid Trail.
The show runs from March 9 to 11; tickets cost $14. Orchids After Dark lets you preview the show the evening of March 9 while enjoying drinks and live music ($35). Info: Santa Barbara International Orchid Show, Earl Warren Showgrounds, 3400 Calle Real, Santa Barbara
London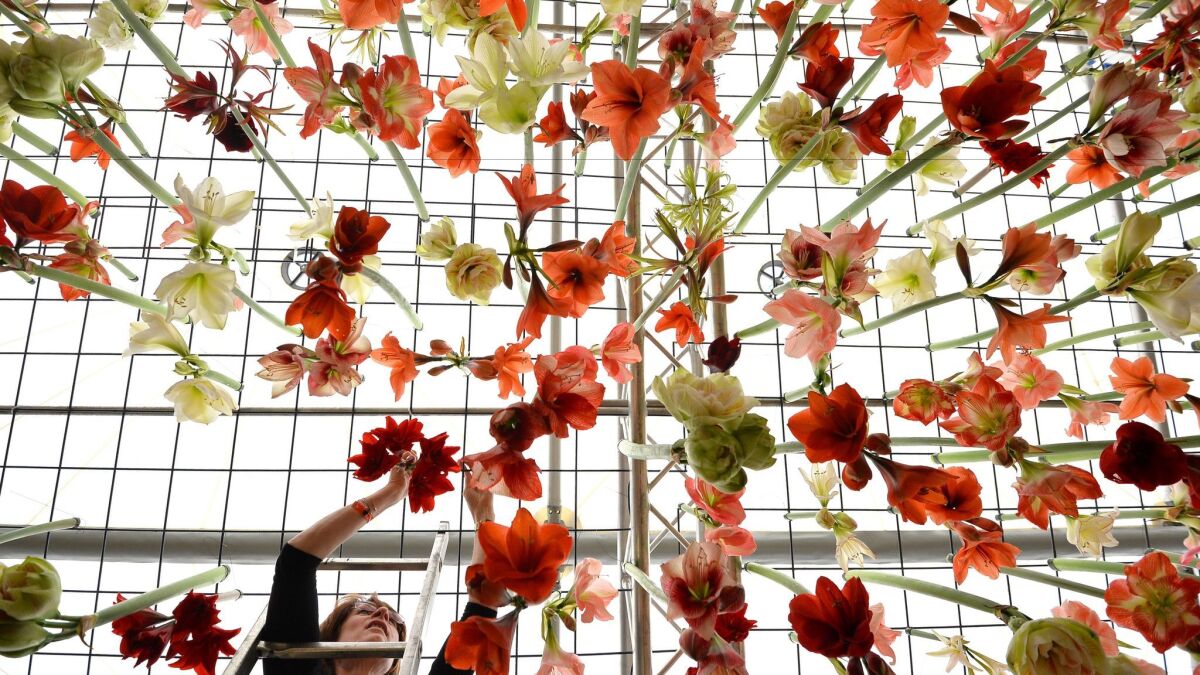 At the massive Chelsea Flower Show 2018, green spaces will be infused with the power to heal. Ten avant-garde show gardens will include a Feel Good Garden, based on the belief that spending time amid greenery promotes well-being and health.
Other gardens tackle more complex issues, such as Europe's forced migration (Syrian refugees had a hand in designing one) and how plastics pollute our oceans. Add to that smaller artisan and urban gardens as well as floral displays by more than 90 nurseries inside the Great Pavilion. The show runs from May 22 to 26. Tickets cost 37 to 65 British pounds ($51 to $90). There's a one-time night entrance on May 25 where you can tour the show to the strains of live jazz and sip a hand-crafted cocktail ($121). Info: Chelsea Flower Show at the Royal Hospital Chelsea, London
Melbourne, Australia
Melbourne claims the title of the largest flower and garden show in the southern hemisphere. The five-day show is a great place to peer into the Aussie outdoor lifestyle and sample classic backyards.
New this year is a Welcome Garden where visitors can kick back before touring flower arrangements and landscapes that fill the 19th century Royal Exhibition Building and surrounding Carlton Gardens, a UNESCO World Heritage site. A quirky wow factor: visitors can expect to see fashions crafted from plants and flowers on each day of the show. It runs March 21 to 25; tickets cost $23. Info: Melbourne International Flower & Garden Show, Royal Exhibition Building, Melbourne
Portland, Ore.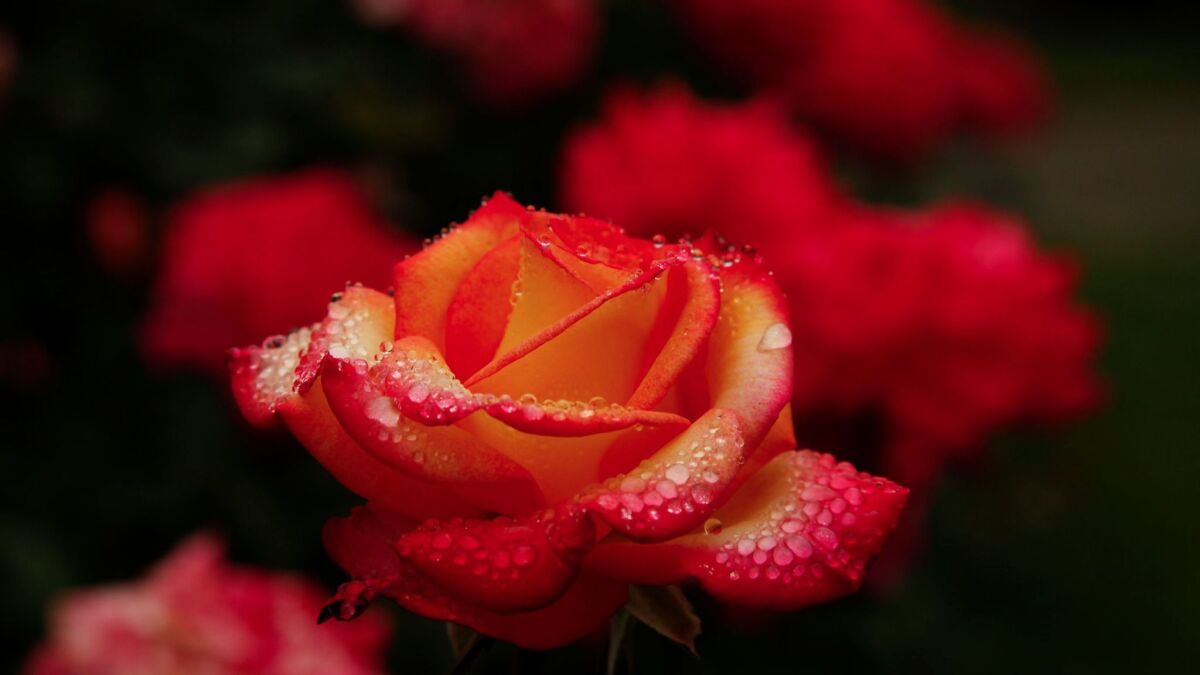 Pasadena isn't the only rose-crazy city in the U.S. In Portland, Ore., roses are revered for more than one day with a months-long festival organized around the city's Spring Rose Show, which runs June 7 to 8 this year. Festivities start with a competitive Rose City Sing-Off (April 7) followed by a fireworks show (May 25) and a Grand Floral Parade (June 9). Rose Festival Dragon Boat Races (June 9 and 10) and Rose Cup street races (July 13 to 15) keep the rose love flowing. If you haven't had your fill, swing by the historic International Rose Test Garden in Washington Park Info: Spring Rose Show, 2201 Lloyd Center, Portland
Get our L.A. Goes Out newsletter, with the week's best events, to help you explore and experience our city.
You may occasionally receive promotional content from the Los Angeles Times.