Eat your way up and down California
If it's grown in California, there's more than likely a festival celebrating it. Here are seven events dedicated to the Golden State's fruits and vegetables. Garlic ice cream, anyone?
Lake View Terrace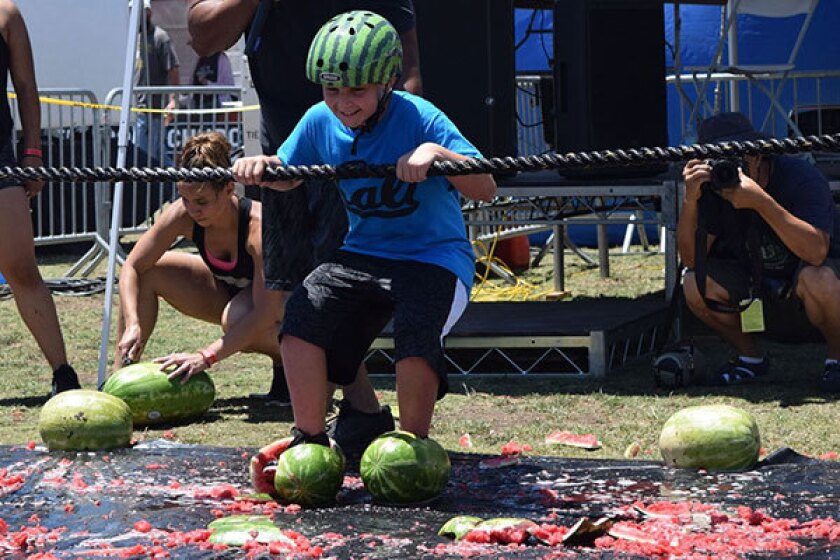 Can you eat 60,000 pounds of watermelon? That's the number of pounds of this member of the gourd family that will be eaten June 29 and 30 at the California Watermelon Festival at the Hansen Dam Soccer Complex in Lake View Terrace. This festival serves all-you-can-eat watermelon along with watermelon carving displays, cooking demonstrations, children's activities and a new sport called "watermelon skiing," which involves stepping into carved-out watermelons and being pulled by rope, and "watermelon bungee" (the goal of which is to grab a watermelon while attached to a bungee cord).
If the watermelon isn't sweet enough for you, desserts include fried chocolate watermelon bites, watermelon pudding with strawberry and honey and watermelon funnel cake.
Cost, info: $15 adults, $10 kids 3-11; Watermelon Festival.
Gilroy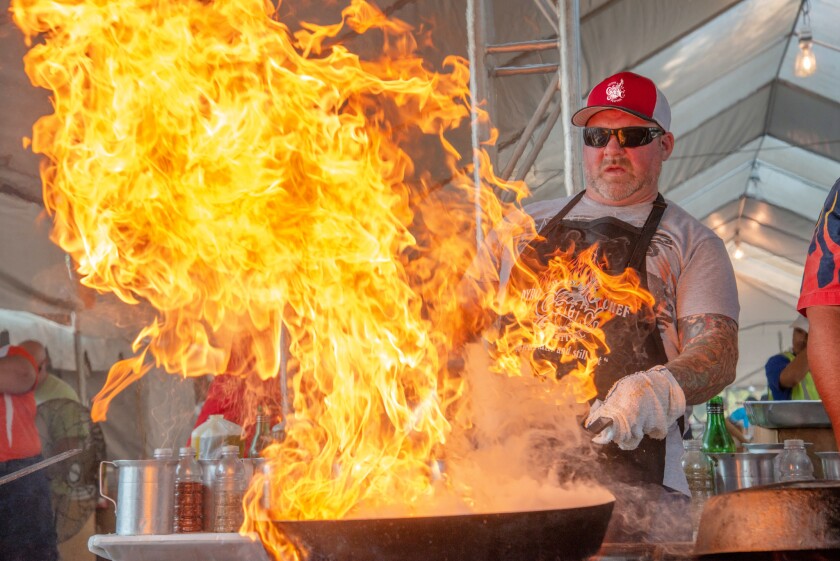 Gilroy and garlic go together like love and a marriage that has permanent morning mouth. This year's Gilroy Garlic Festival is set for July 26-28 at Christmas Hill Park in Gilroy, about 30 miles south of San Jose. This festival showcases celebrity chefs, live entertainment and cooking contests featuring California-grown garlic.
Make sure to check out Gourmet Alley, an outdoor kitchen where "pyro chefs" put on a show while cooking in large skillets. And organizers say your trip to the festival isn't complete until you've tried its famous garlic ice cream. You'll even find free samples of garlic soft-serve.
Cost, info: Online tickets $17.99 adults (17-59) $20 at gate; $12.99 seniors (60 and older), $15 at gate;, youth (10-16), $7.99, $10 at gate. 9 and younger free; Gilroy Garlic Festival
Sebastopol
The Gravenstein apple is referred to as Sonoma's County "other world-famous crop." The fair celebrating the tart apple is Aug. 17 and 18 at Ragle Ranch Regional Park in Sebastopol, about 55 miles north of San Francisco. This event features live entertainment, vendors, farm animals and of course heirloom Gravenstein apples.
It also offers a variety of fun competitions including apple pie baking (and eating) contests, a no-hands caramel apple eating contest, an apple juice drinking contest and apple juggling contest.
Cost, info: $15 adults, $10, kids 6-12; Gravenstein Apple Fair
Morro Bay
As summer comes to an end, two seasonal favorites — avocados and margaritas — come together in Morro Bay.
The Avocado and Margarita Street Festival, set for Sept. 7, includes a sombrero decorating contest along with a raffle for a chance to win a year's supply of California-grown avocados. As for the margaritas, flavors include jalapeño and blood orange.
Cost, info: Online, $7, $10 at the gate; children 10 and younger are free; Avocado and Margarita Street Festival.
Los Banos
Fruit or vegetable? It doesn't matter at Los Banos Tomato Festival, scheduled for Oct. 12 at the Los Banos Fairgrounds in Merced County. Some of the country's largest tomato processors can be found in the Los Banos area and they will be on hand to show-off their tomato products, organizers say.
Make sure to check out the festival's popular tug-of-war contest in which the losing team falls into the infamous "tomato pit."
Cost, info: $1; Los Banos Tomato Festival
Half Moon Bay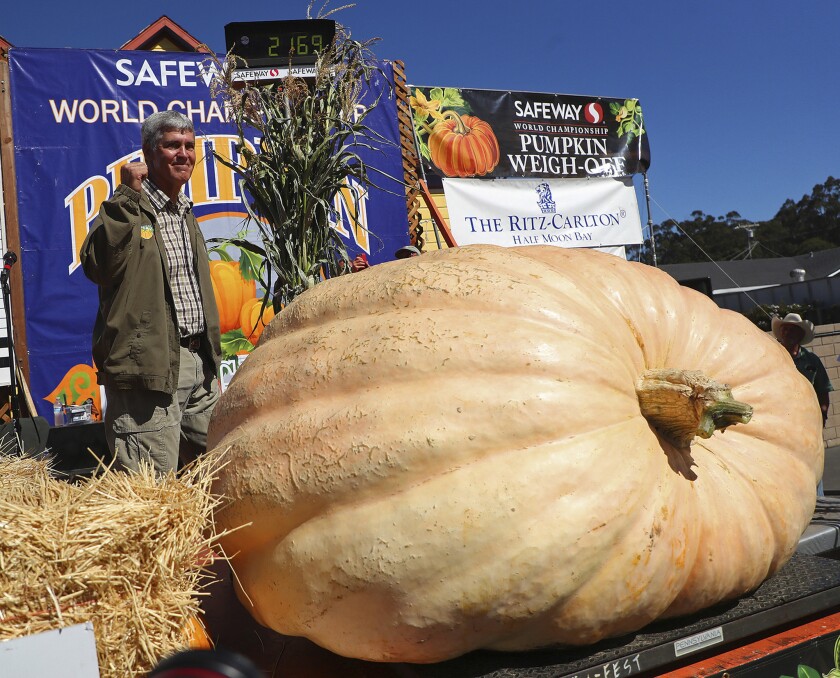 Here there be giants. The Half Moon Bay Art and Pumpkin Festival returns Oct. 19 and 20 to Main Street in Half Moon Bay. This popular festival features giant pumpkins, a parade, live music and pumpkin pie eating contests.
Festival food includes pumpkin pancakes, roasted pumpkin seeds, pumpkin-flavored macaroni and cheese, and cinnamon and pumpkin-spice churros. Drinks are as varied as pumpkin pie soda and Half Moon Bay Brewing Co.'s Pumpkin Harvest Ale.
Cost, info: Admission is free; Half Moon Bay Art and Pumpkin Festival
Castroville
You've missed the 60th Castroville Artichoke Food and Wine Festival, but for those who like to plan way in advance, mark June 6 and 7, 2020. This festival celebrates the region of the Central Coast known as the "Artichoke Center of the World."
Marilyn Monroe was chosen as California's first honorary Artichoke Queen in 1948, although the festival didn't start until 11 years later. Today, artichokes are recognized as California's official state vegetable.
Cost, Info: Check back closer to festival; Castroville Artichoke Food and Wine Festival
---
Get inspired to get away.
Explore California, the West and beyond with the weekly Escapes newsletter.
You may occasionally receive promotional content from the Los Angeles Times.