If you like taking a cooking class when you travel, the Moana Surfrider in Honolulu is featuring master classes with its chefs that will teach you how to make the perfect French macaron and a classic gumbo, with a local twist.
Monthly Moana Masters classes at the hotel's Beachhouse at the Moana restaurant last two hours and cost $100 per person, including cooking demonstrations and a custom meal. Here's the schedule: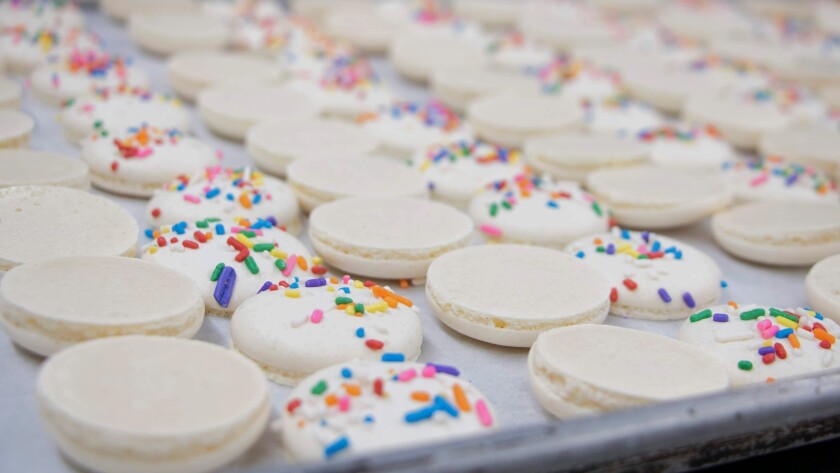 ►April 13: The Easter-themed class starts with a chocolate tasting before demonstration of how to make macarons and chocolate ganache. It ends with afternoon tea, complete with bite-size desserts and a variety of beverages. It's led by pastry chef Carmen Montejo.
►May 11: The class teaches you how to make a single dish: sous-vide pork chops, or chops cooked in water to keep them extra juicy. Participants stay for lunch to eat the featured dish, adding creamed corn and a salad with poached egg and bacon lardons. It's taught by chef de cuisine Colin Sato.
►June 8: Chef Sato also leads a class on making gumbo that's a twist on the Deep South dish. He uses locally made andouille and chicken sausage in making the classic soup. Beer pairings accompany a lunch of salad, gumbo, Hawaiian-style dirty rice and dessert.
►July 6: Learn how to shuck oysters before serving them in specialty Bloody Marys. The class and lunch feature another traditional Southern dish, a Low Country seafood boil. It's taught by chef de cuisine Colin Sato.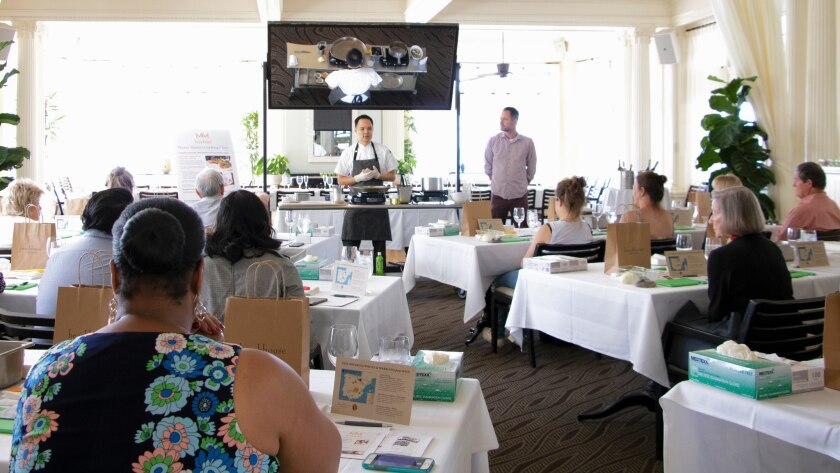 More classes will be added in August. Sessions run noon to 2 p.m., and you don't have to be a hotel guest to take them. Ticket prices includes four hours of valet or self parking.
The Moana Surfrider is Waikiki's oldest hotel, first welcoming guests in 1901.
Info: Moana Surfrider
---