Road trip: Cross into New Mexico's splendors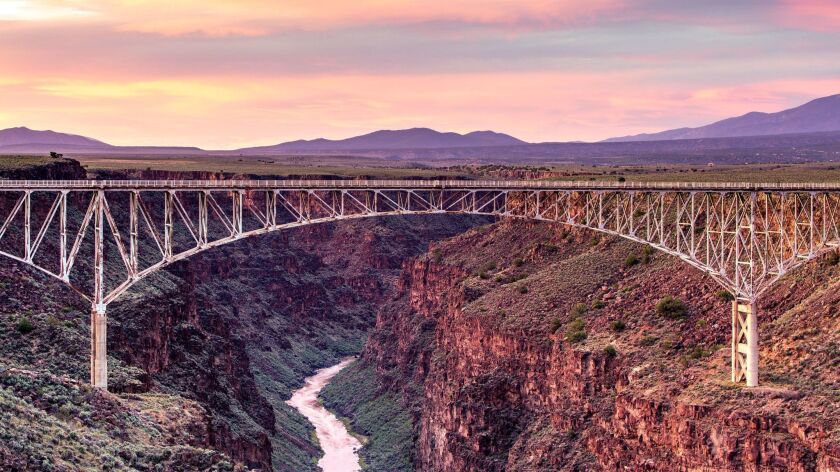 The route: From Taos, N.M., take U.S. 64 west to County Road CB-115/Upper Rim Road west, then New Mexico 567 west to U.S. 285 south in Carson. Turn left on Old Highway 285 to Ojo Caliente.
Miles: About 40 miles. You can return to Taos, or head to Santa Fe, N.M., about 50 miles south.
Best time: Summers and holiday weekends draw crowds; spring and fall are better.
Why: Go for a drive through wide-open spaces under blue skies with mountains looming in the distance. The dry plain turns into forest; you'll have the road to yourself for long stretches so roll down the windows and enjoy the ride.
Highlights: First up: the Rio Grande Gorge Bridge rest stop. Walk to a lookout spot on the steel arch bridge and take a selfie with the river 600 feet below.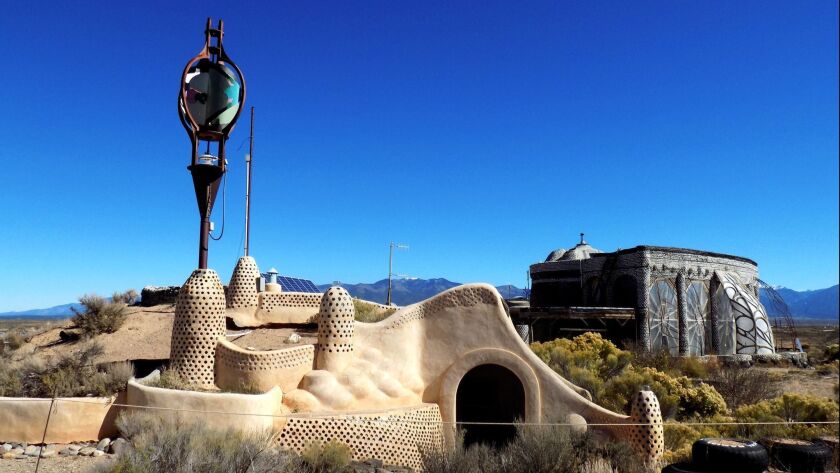 Drive a mile past the Upper Rim Road turnoff to Earthship Biotecture and its mind-blowing sustainable construction. Halfway to your destination, take a hike in Carson National Forest. Hop from one pool to another at the Ojo Caliente Mineral Springs Resort & Spa to sample four kinds of natural mineral springs: iron, lithia, arsenic and soda. It just might cure what ails ya.
Memorable stay: Rough it at the historic hotel at the Ojo Caliente Mineral Springs Resort & Spa. The rooms at the hotel, built in 1916, can feel a bit small and have half-bathrooms (no showers, you'll bathe in the bathhouses). If that's not your thing, choose one of the newer, roomier suites or cottages. Lodging includes access to the pools.
Road trip: In New Mexico, a volcano hike and Wild West history »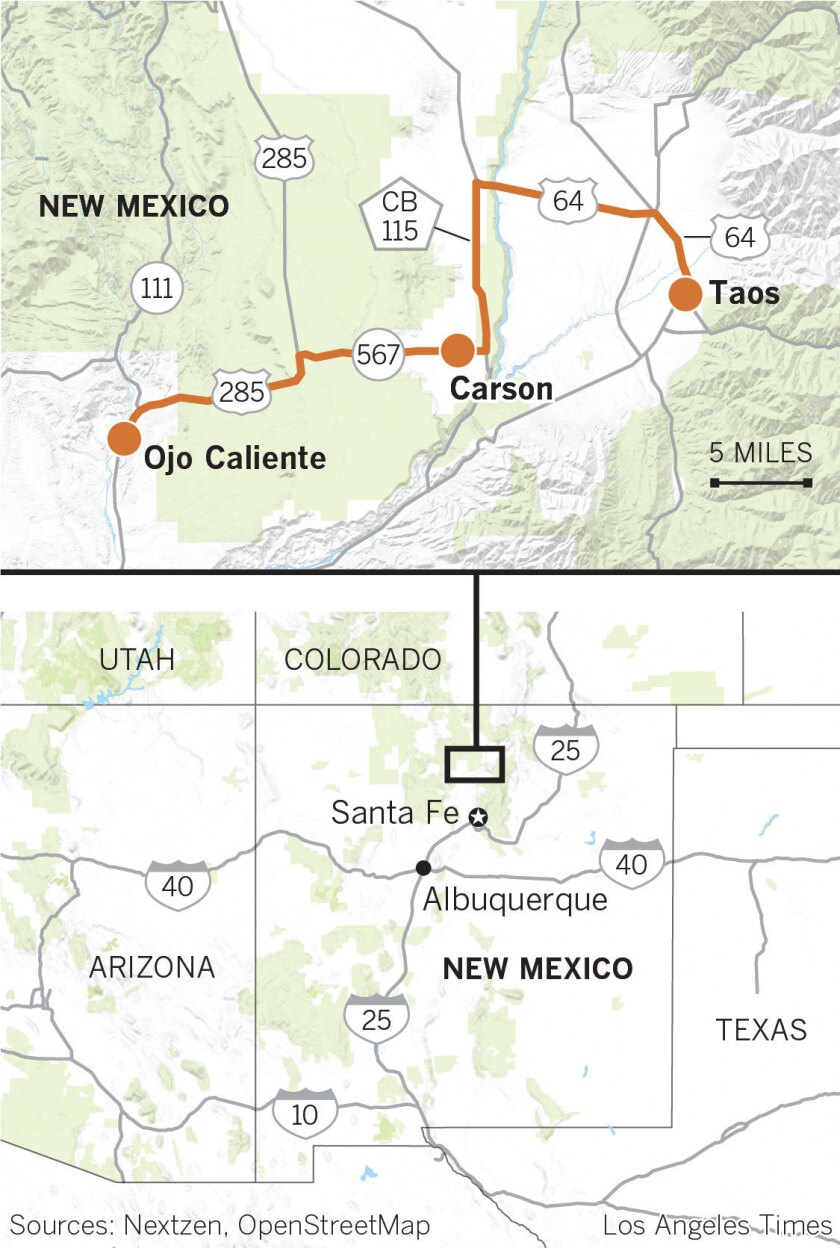 Memorable meal: The hotel's Artesian Restaurant has a casual Old West vibe. The chicken pot pie was excellent as was the Ojo club wrap, club sandwich fixings rolled in a sun-dried tomato tortilla.
Tourist trap or treat: The Ojo Caliente Mineral Springs Resort & Spa is a treat — with one "trap": The weekends can be crowded and noisy, even in a spot filled with signs marking it as a "quiet" zone.
Plan to spend: It's an easy day of exploring and spa-ing that can easily turn into a couple of days of soaking awayyour cares.
---
Get inspired to get away.
Explore California, the West and beyond with the weekly Escapes newsletter.
You may occasionally receive promotional content from the Los Angeles Times.