Jimmy Kimmel's Comedy Club to open May 2 in Las Vegas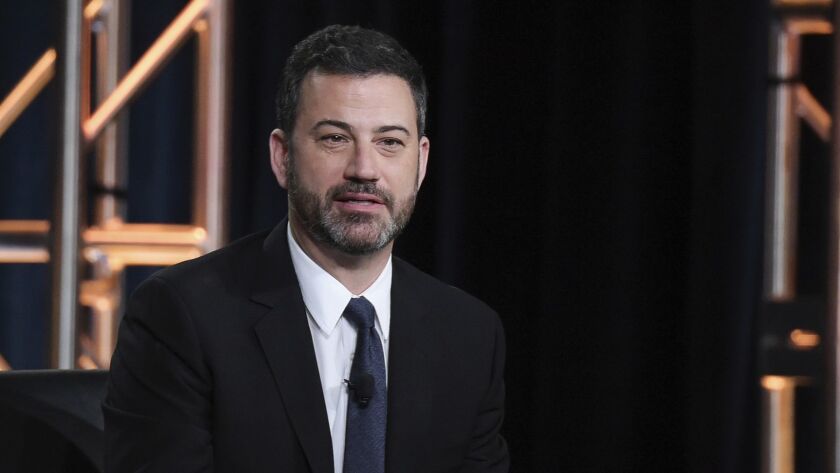 Comedian Jimmy Kimmel is doubling down on his native city with the debut of his new comedy club on May 2, a Las Vegas venture he's launching with Caesars Entertainment at the Linq Promenade, across from Brooklyn Bowl.
Though Kimmel won't appear there regularly, he and his team are booking the talent, which will include famous comics, promising newcomers and surprise guests.
Stand-up and sketch comic Harland Williams is set to headline the opening weekend, May 2- 5, at Jimmy Kimmel's Comedy Club. Williams played Sheriff Rosco P. Coltrane in "The Dukes of Hazzard: The Beginning" and appeared in "Bachelor Party 2" and "There's Something About Mary."
Tickets start at $39.
Other comics announced include Fahim Anwar (May 16-19), John Heffron (May 30-June 2), Beth Stelling (June 6-9) and Gina Brillon (June 13-16). Tickets to all the shows are on sale now.
The club's bar will open daily at 4 p.m. Comics will take the stage at 8 p.m. Thursdays through Sundays with additional shows at 10 p.m. on Fridays and Saturdays.
Kimmel said he's spent more than a year working with Caesars on the new facility, going over details such as ceiling height (two stories), the food menu (hand-held items only because utensils make too much clatter), the sound system, the location of the green rooms, even the paths comics take from those green rooms to the stage. The 8,000-square-foot club can seat up to 300 guests.
Kimmel told the Hollywood Reporter he plans to occasionally feature the club and some of its comics on his late-night show.
He said he hopes comics and fans will embrace Las Vegas as a nexus of comedy in America. The city is already home to a number of popular comedy clubs, and comics such as Chris Tucker, Sebastian Maniscalco, Jeff Dunham and Jim Gaffigan are slatedto perform at venues along the Strip in the coming months.
Info: Tickets from $29-39. kimmelscomedyclub.com.
---
Get inspired to get away.
Explore California, the West and beyond with the weekly Escapes newsletter.
You may occasionally receive promotional content from the Los Angeles Times.