Wow Air to fly between L.A. and India starting at $199. Just watch out for those extra fees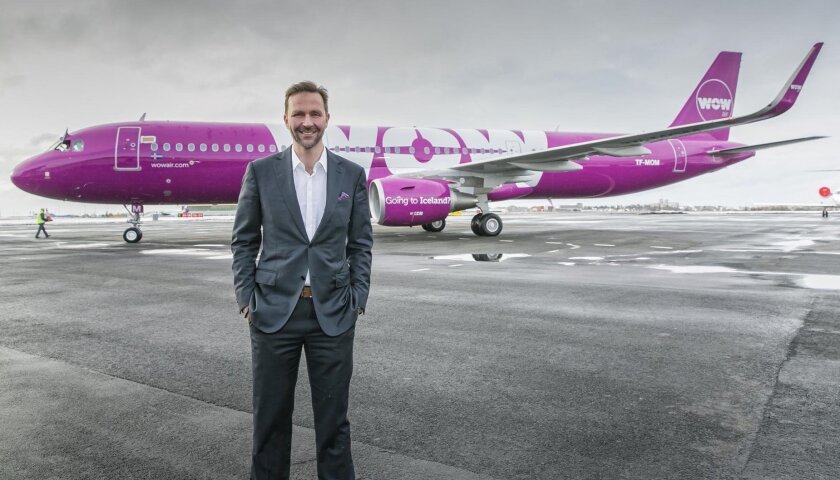 Budget travelers may bite on the latest bargain fare between Los Angeles and New Delhi. Iceland-based Wow Air in December will begin flying to the Indian city from major U.S. hubs, including L.A. The initial ticket price: $199 each way.
Tickets are on sale now for flights that begin Dec. 5 and stop in Reykjavík. I checked the airline's website Tuesday and found the $199 fare from L.A. available Jan. 21. However, the cheapest return I could find for the week of Jan. 27 was $354 (I selected Jan. 30 to test this fare). Total round-trip airfare costs $554, including tax, one of the cheapest fares around.
But that price assumes you are bringing only a personal item on board, defined as something roughly 17-by-13-by-10 inches.
Anything larger, expect to pay $49.99 for a carry-on bag and $69.99 for a checked bag — for each leg of your trip. Round-trip airfare with one carry-on, one checked bag and seat selections (yes, there are fees) comes out to roughly $828.
As a comparison, on the same dates, Priceline was showing an $848 airfare for L.A.-New Delhi on KLM, which includes bags and stops in Amsterdam.
Bottom line: You can't beat Wow Air's bare-bones price. Once you start adding extras, you might as well comparative shop on Kayak.com or Google Flights.
Wow Air service to New Delhi also is available from Boston, Washington, D.C./Baltimore (BWI), New York (EWR in Newark, N.J.); Chicago; Detroit and San Francisco.
The airline offers regular service between the U.S. and Europe (via Iceland).
Info: Wow Air
ALSO
I tried out 5 cheap airlines this summer. Here's what I found
Missing those airport announcements? Here's how to overcome that sound barrier
Your U.S. chipped card will work just fine abroad, until it doesn't
---
Get inspired to get away.
Explore California, the West and beyond with the weekly Escapes newsletter.
You may occasionally receive promotional content from the Los Angeles Times.