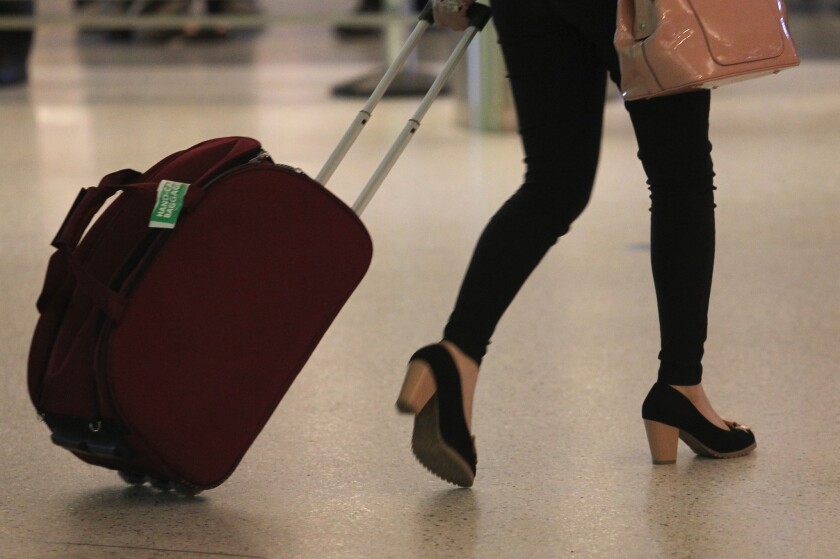 Airline code shares may not be something most fliers care about, but the U.S. Department of Transportation thinks they should. It has proposed a new rule that would require airlines and ticket agents to clearly display the information on their websites.
The new rule would "[r]equire carriers and ticket agents to disclose any code-share arrangements on initial itinerary displays on their websites," an agency statement says. And it would apply to online entities such as Kayak and Google that offer search tools to display fares, schedules and availability information.
Code shares are partnerships that allow an airline to sell tickets and place its code on another carrier's flights. Airlines enter into these partnerships to offer destinations they don't serve on their usual routes.
Why should anyone care whether they're flying on a code-share ticket? The website WiseGeek explains it well:
"The airline that actually runs the flight is called the 'operating carrier.' This carrier is responsible for all service provided, and when people check in for the flight, they are generally expected to go to the desk of the operating carrier, regardless of which airline sold the original tickets."
That means that if you're flying on X Airways to London, but the flight is really operated by Y Airways, you may find that you're in the wrong terminal and at the wrong counter -- even though Y Airways has never appeared on your ticket.
Code shares become even trickier when it comes to things such as baggage fees. For example, which airline's fee policies apply, the one that sold you the ticket or the one operating the flight?
The proposed rule has a remedy for that too. It wants all fees -- for bags, carry-on, advance seat assignments -- clearly displayed online when consumers are buying tickets and at other points of sale.
Hopper, which uses data to advise consumers on when to buy a ticket, released this analysis that showed consumers would save 2.5% if they could buy based on "the total cost of travel (including the DOT-mandated disclosed services), rather than based on ticket price," it said.
It is to release a fee calculator on Tuesday.
Airlines for America, a trade group, is not in favor of the proposed rule change. "We believe this proposal overreaches and limits how free markets work and will have negative consequences," it said in a statement.
Consumers have 90 days to weigh in on the proposal. Go to www.regulations.gov and search on comments for DOT-OST-2014-0056.
---