5 Images
Discontent at New York's Chelsea Hotel
The doorman of New York's legendary Chelsea Hotel has worked there for more than 20 years. The bohemian landmark is currently the subject of a power struggle between residents and management.
(Carolyn Cole / Los Angeles Times)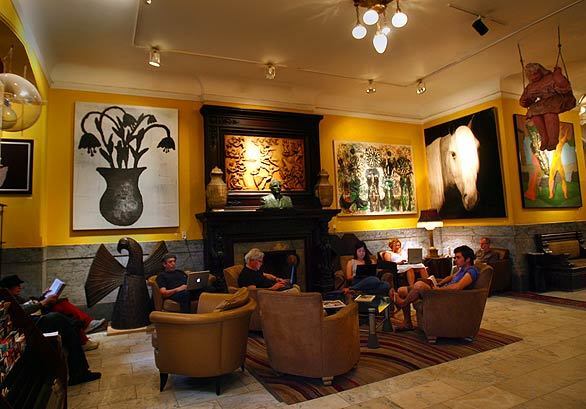 The 125-year-old Chelsea, on West 23rd Street, boasts artwork by famous and not-so-famous residents and has been home to such literary giants as Mark Twain, Thomas Wolfe, Arthur Miller, Dylan Thomas and Arthur C. Clarke.
(Carolyn Cole / Los Angeles Times)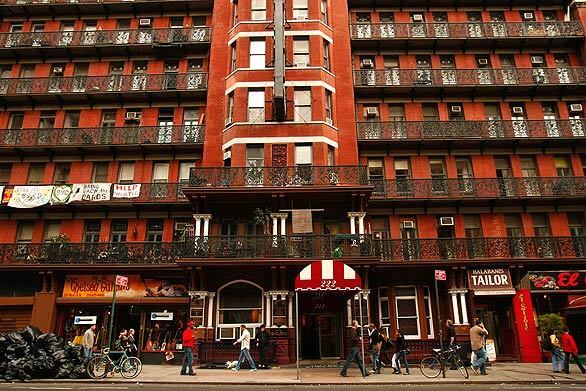 The motley crew of painters, musicians, writers and other self-described bohemians now residing at the Chelsea fear that its owners want to transform it into a boutique hotel and that character would be sacrificed in favor of a spa and rooftop bar.
(Carolyn Cole / Los Angeles Times)
Banners draped across the Chelsea's facade refer to a part-owner and long-time manager who was forced out last year. Since then, the other owners have fought bitterly with permanent residents over the future of the famed establishment -- a battle, tenants say, for the hotel's soul.
(Carolyn Cole / Los Angeles Times)
"The Chelsea is a very special kind of place -- its clientele, its history, its heritage, its belief system, its integrity," says Stanley Bard, 73, who was the hotel's manager for four decades before being forced out last year. "I wouldn't like to see that lost."
(Carolyn Cole / Los Angeles Times)