3 Images
Dresden, Germany
FROM THE ASHES:
Two Modern sandstone cubes linked by a courtyard make up Dresden's New Synagogue. The original synagogue was torched by Nazis on Kristallnacht in 1938.
(Susan Spano / LAT)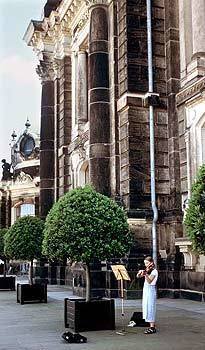 SIDEWALK SERENADE:
A street musician is a familiar sight on Bruhle Terrace, "the balcony of Europe," above the Elbe River.
(Susan Spano / LAT)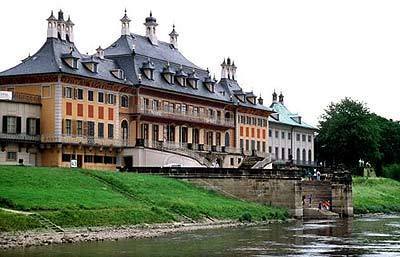 HOLDING COURT:
Pillnitz Castle, on the banks of the Elbe River, was the summer residence of Saxon electors who traveled there in the 18th century.
(Susan Spano / LAT)