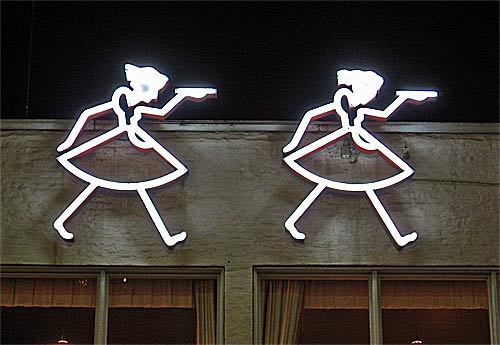 7 Images
Helsinki, Finland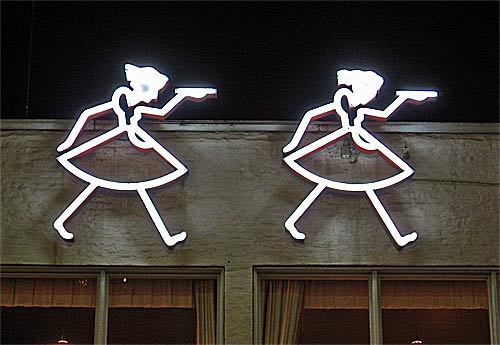 The Art Deco logo on a restaurant in Helsinki, Finland, reflects the building's ocean-liner-style interior design. The restaurant, Lasipalatsi, known as the "glass palace," exemplifies the Modernist architecture and interiors that have made Finland famous. Shops, hotels, restaurants -- plus a whole design district -- are dedicated to the Modern aesthetic.
(Andrew Bender)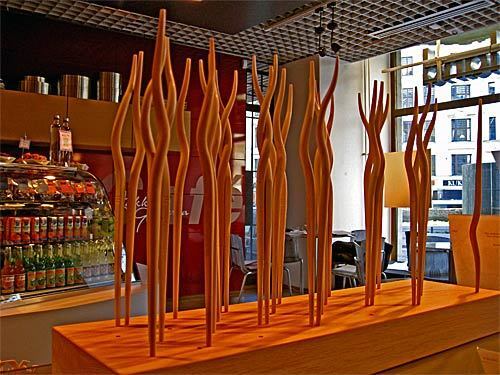 At the Helsinki shop Design Forum Finland, a forest of chopsticks by Mika Ihanus plays with materials and form.
(Andrew Bender)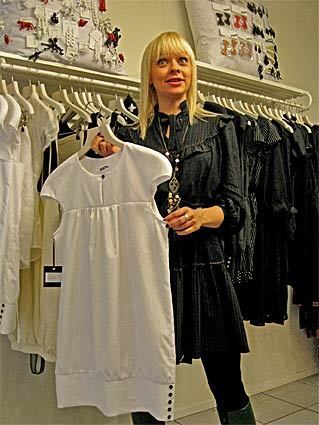 Fashion designer Annika Rantala shows a dress from her Pisto label. Young designers of clothing and accessories make a name for themselves at Helsinki collectives such as HundPark. Dozens of shops in the city's design district include clothing boutiques as well as housewares shops.
(Andrew Bender)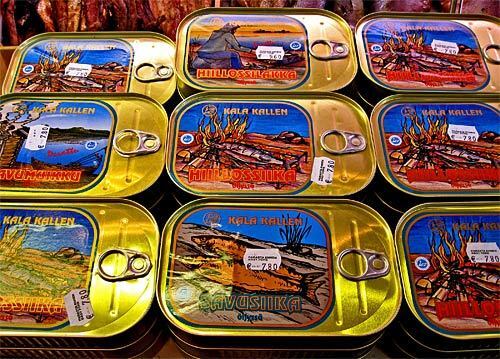 Tins of herring and whitefish, for sale in a large market hall in Helsinki, are colorfully packaged for display.
(Andrew Bender)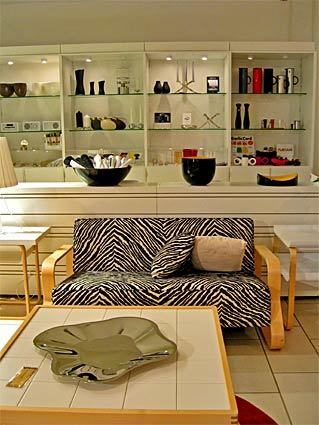 Minimalist lines mark the designs at Artek, the company started by famed designer Alvar Aalto, his wife, Aino, and other collaborators. Artek, near Esplanade Park in Helsinki, sells furniture and housewares designed by Aalto and others.
(Andrew Bender)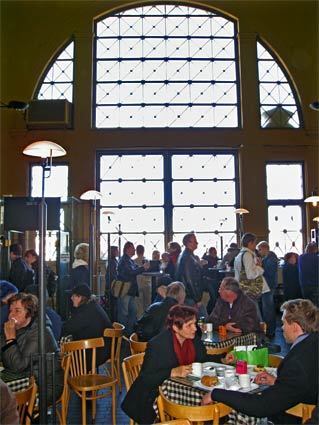 Tables in a market hall provide places to sit and rest while eating sandwiches and snacks from the market stalls.
(Andrew Bender)
A view of the Helsinki harbor from the city's venerable Market Square.
(Andrew Bender)