6 Images
Southland escapes for '08
Catalina Island
Skip hectic Avalon during summertime and visit the remote, rough-and-tumble village of Two Harbors instead. It's a place most island visitors never see. There are more bald eagles here than shops. The resident celebrity is an aged bison named Wilson that roams the surrounding hills. Shorts and sport sandals are the dinner attire of choice at the fanciest restaurant in town, which is also the only full restaurant in town.
Getting there:
To reach Two Harbors from San Pedro, take Catalina Express, (310) 519-1212 or (800) 315-9518,
www.catalinaexpress.com
.
From Marina del Rey, take the Marina del Rey Flyer, (310) 305-7250,
www.catalinaferries.com
.
(Robert Caplin / Los Angeles Times)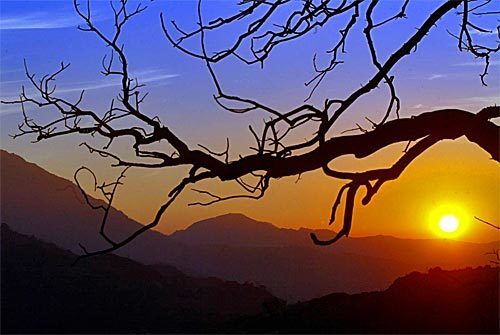 El Capitan Canyon
El Capitan Canyon might serve as a quiet base of operation for exploring Santa Barbara or the Santa Ynez wine country.
(Genaro Molina / Los Angeles Times)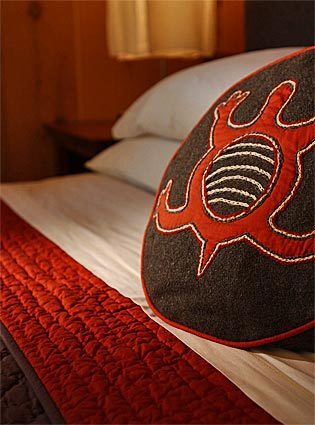 El Capitan Canyon is a hideaway where you can enjoy campfire s'mores along with hot-stone massages. Tucked into a seaside pocket, the 300-acre resort offers camping for those who want some amenities too. Guests stay in cozy cedar cabins surrounded by leafy stands of giant sycamores. There are kitchenettes, full bathrooms, hardwood floors and bed linens that feel as though they belong at a fancy hotel. Some cabins have Jacuzzi tubs; many come with lofts accessible by ladders, one of many kid-pleasing touches.
(El Capitan Canyon)
San Diego
Imagine going to a prime-time major-league baseball game without being stuck in traffic or worrying about parking or standing in line (except at the hot-dog stand). You don't even have to climb out of the swimming pool and towel off until just before game time.
That's the beauty of the San Diego baseball getaway, an ideal SoCal escape in spring or summer. The main attraction is Petco Park, San Diego's new open-air stadium that straddles downtown's newly revitalized Gaslamp Quarter and East Village.
(Donald Miralle / Getty Images)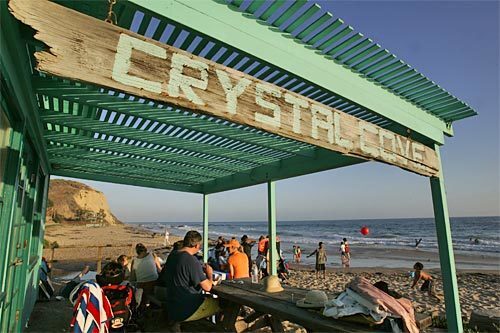 Crystal Cove Beach
The old standby is Newport Beach. It's an easy weekend trip. The fresh take is to head south to stay on the sand at the Crystal Cove Beach Cottages.
Nestled between Newport and Laguna Beach, Crystal Cove is a 2,791-acre state park that boasts a great swimming beach, tide pools and, since summer 2006, freshly refurbished oceanfront cottages where you can stay overnight and soak up the quintessential California experience.
(Allen J. Schaben / Los Angeles Times)
Palm Springs
Sink your toes into the deep ivory shag of a retro hideaway in the new/old Palm Springs. The former Rat Pack hideaway is ground zero for the style known as "Desert Modern," and its treasure-trove of Midcentury Modern architecture is being restored and polished to a vintage high gloss. The city's new breed of tourists come to marinate in the desert's history, culture and kitsch along with spa treatments.
The wildest place is the Parker Palm Springs, 4200 E. Palm Canyon Drive, (760) 770-5000,
www.theparkerpalmsprings.com
, an ultra-mod hideaway surrounded by tall privacy hedges and safeguarded by doormen in hot-pink blazers. Think Frank Sinatra meets James Bond meets Austin Powers. Even if you don't stay at the Parker, stop by to have lunch or to sip a drink.
(The Parker Palm Springs)