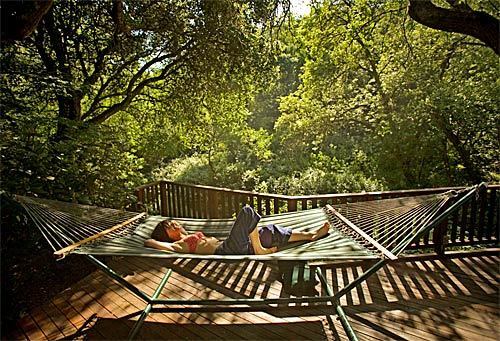 7 Images
Sonoma County's Glen Ellen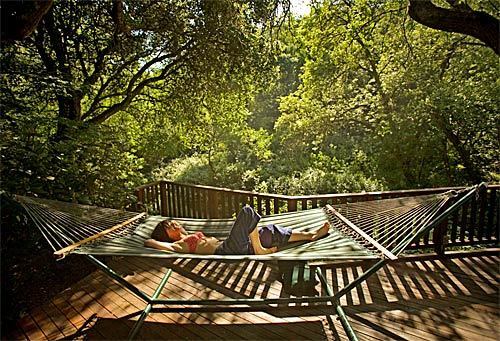 A double hammock that hangs creek-side at the Gaige House, a Victorian hotel with a modern Japanese interior, is a restful retreat in Glen Ellen, a small town north of Sonoma. Though Sonoma County is known for its wineries, there is plenty to do and see without setting foot in a tasting room.
(Chris Hardy)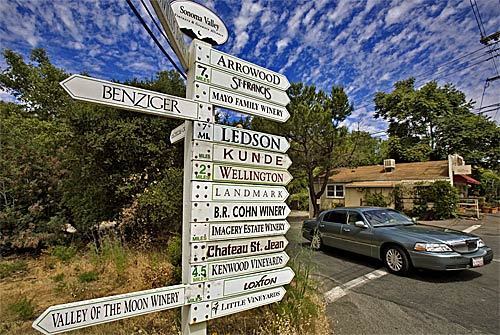 Signs point to Glen Ellen's several wineries. But if you aren't a fan of wine, the town also has specialty shops for olive oil, cheeses and chocolates.
(Chris Hardy)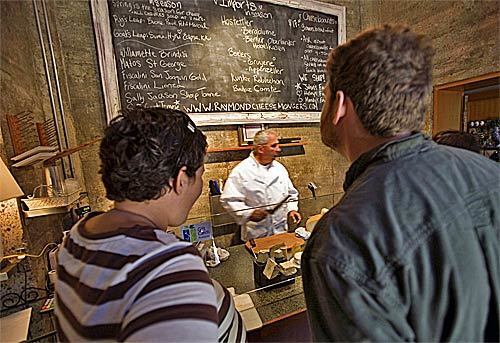 Sonoma County tourists watch John Raymond of Raymond Cheese Mongers in Jack London Village give a cheese-slicing demonstration, hand out samples and answer questions.
(Chris Hardy)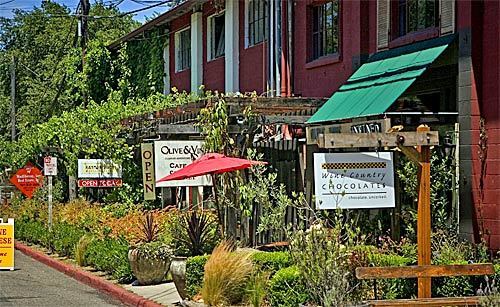 Jack London Village, named after the writer, on historic Glen Ellen's main street (Arnold Drive) has wooden sidewalks, clapboard cottages and a saloon.
(Chris Hardy)
The Glen Ellen Village Market is a popular place to pick up picnic supplies for more gourmet palates. Visitors can pick up smoked turkey with tapenade on focaccia, as well as sun-dried tomato and mozzarella panini topped with a balsamic reduction.
(Chris Hardy)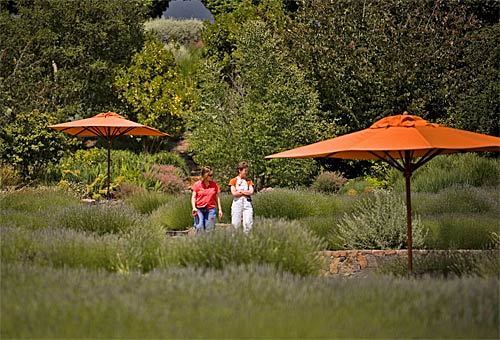 At the Matanzas Creek Winery in nearby Santa Rosa, large umbrellas are set up for picnickers amid six pleasant lavender fields.
(Chris Hardy)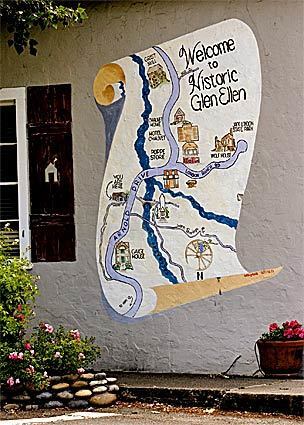 A hand-painted map on the side of a restaurant in downtown Glen Ellen points to sites of interest. The blink-and-you've-missed-it town isn't hard to navigate.
(Chris Hardy)