5 Images
Surf & Sand Resort in Laguna Beach
At the Surf & Sand Resort in Laguna Beach, guests have a choice of dipping options: the cool waters of the Pacific or a warmer soak in its heated pool. The property also features an oceanfront spa.
(Surf & Sand Hotel)
Every room has an ocean view at the long-beloved seaside property, which offers 152 rooms and 13 suites.
(Surf & Sand Hotel)
Despite an extensive remodeling that included high-thread-count linens and plasma TVs, the 59-year-old luxury resort may be resting a little too heavily on past laurels.
(Surf & Sand Hotel)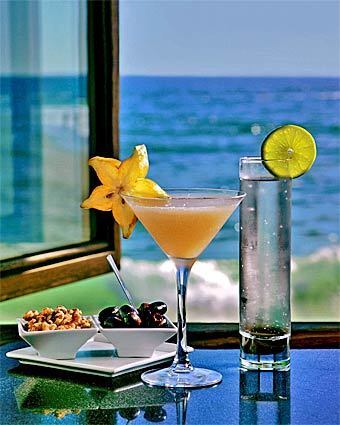 The Splashes Lounge offers cocktails and savory snacks amid a backdrop of sunset views and sounds of the surf.
(Surf & Sand Hotel)
Breakfast, lunch and dinner are served at Splashes Restaurant, where high-end California coastal cuisine reigns supreme.
(Surf & Sand Hotel)