5 Images
Malibu Beach Inn
The Malibu Beach Inn, owned by David Geffen, reopened Oct. 15 after a $10-million renovation. It's a mellow getaway, writes L.A. Times hotel reviewer Valli Herman, a place to do little more than stare at the water and walk the beach -- and precisely because of that, it's brilliant, if imperfect.
(Malibu Beach Inn)
Guest-room patios open to the Pacific. Most of the beach outside of the inn is public space. Still, the inn offers $75 daily and nearly $6,000 annual memberships to its Carbon Beach Club. Members can get customized beach baskets filled with drinks and sunblock and access to lounge chairs and shower cabanas.
(Malibu Beach Inn)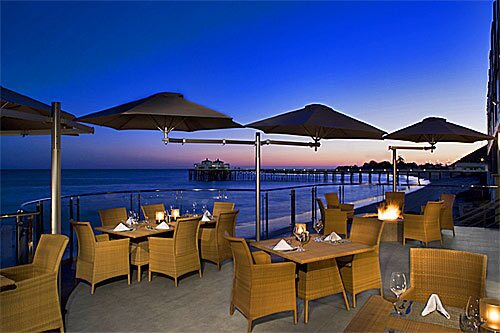 The guests-only restaurant has peaceful views of the ocean and pier. But the check might send your pulse racing: The bill for a party of four can easily reach $400.
(Malibu Beach Inn)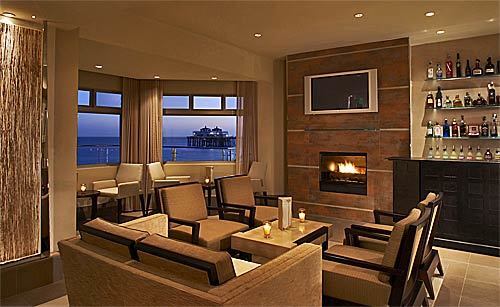 The lobby of the renovated Malibu hotel has a cozy aura and windows that encourage gazing at the water.
(Malibu Beach Inn)
In the inn's standard rooms, the desk, gas fireplace, coffee table and 7-foot-long sofa sleeper hug the walls, writes reviewer Herman, giving the impression of a dressed-up motel room. Still, from the bed you can look out at the great, glittering ocean. Brilliant.
(Malibu Beach Inn)