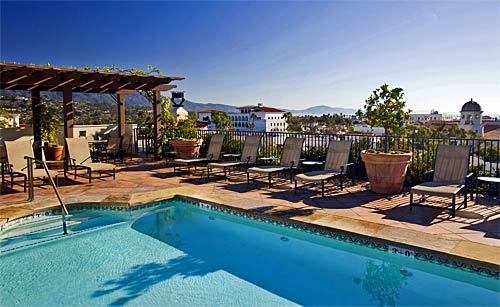 3 Images
Canary Hotel, Santa Barbara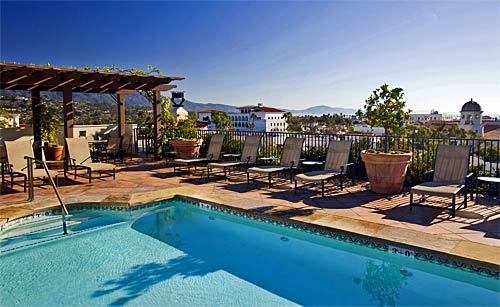 In downtown Santa Barbara, the
Canary Hotel
is a renamed, remodeled luxury property. The rooftop pool at has great views. There's also a poolside bar called the Perch. The building was formerly the Hotel Andalucia, a five-story, $32-million boutique hotel that opened in 2004.
(Herve Grison)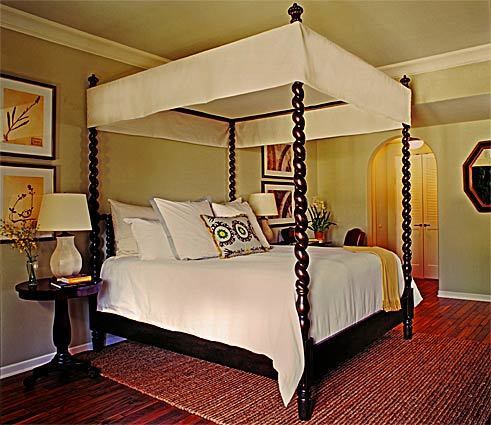 A four-poster bed serves as the centerpiece of the Canary guest room. The beds feature spiral-carved walnut. The hotel includes 97 rooms and suites, with brochure rates ranging from $405 to $1,900 a night.
(Canary Hotel)
The bathrooms at the Canary Hotel feature a TV, tub, makeup mirror, bench and funky star pendant lamps.
(Canary Hotel)