12 Images
Travel Images: June 3, 2007
The SkyScout uses GPS technology and Earth's magnetic and gravitational pull to identify what you are seeing.
(SkyScout)

A Peter Albin 1968 Fender Jazz Bass from the San Francisco scene display at the Rock and Roll Museum in Cleveland.
(Rock and Roll Hall of Fame and Museum)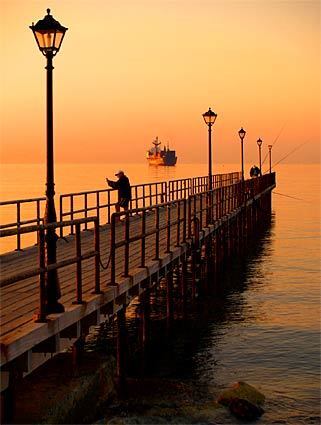 Sunrise, sunset — those are the magic moments for photographers, as Hovsep Yergatian of Glendale proved with his May 2006 shot of a pier in Limassol, a seaside resort town in Cyprus.
(Hovsep Yergatian)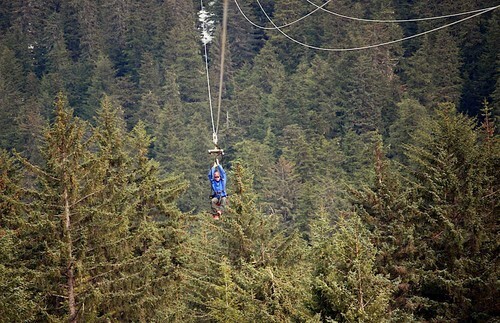 The 5,330-foot-long Icy Strait Point ZipRider® takes thrill seekers from the heights of a mountaintop to the beach below.
(Icy Strait Point)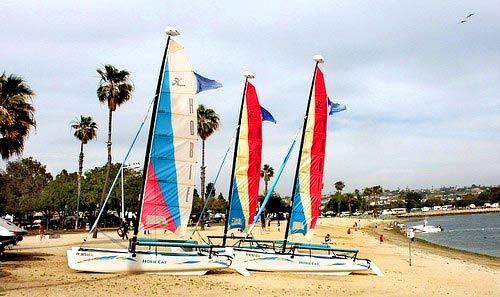 Catamarans, kayaks and pedal boats can be rented at the Campland marina in San Diego's Mission Bay. Along with water recreation, there are plenty of land-based activities.
(Tim Hubbard / LAT)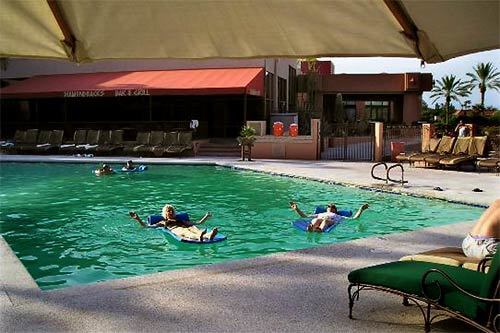 The pool at the Millennium Resort in Scottsdale, AZ.
()
Whitechapel Bell Foundry in London, where the Liberty Bell was made, has a free museum.
(John Lee)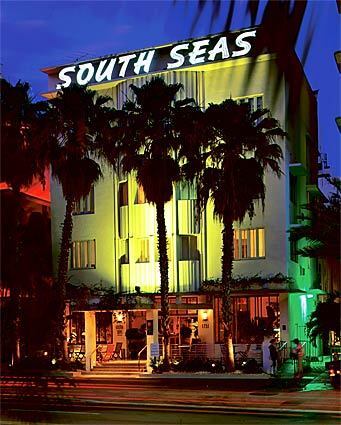 A package at South Seas Hotel in Miami Beach, Fla., includes drink tickets, gift certificates and beach passes.
(South Seas Miami)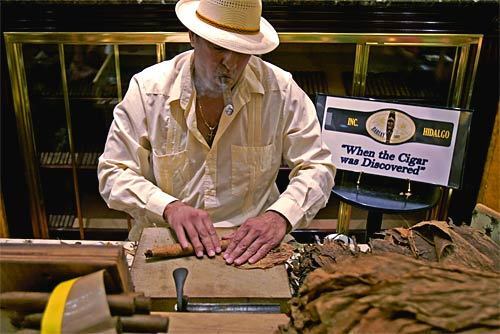 Cesar Ramirez hand rolls cigars at Havana Republic in the Miracle Mile shopping promenade. At this shop, you can enjoy one of his best cigars and watch him roll them.
(Gina Ferazzi / LAT)
In Redding, Calif., the Sundial Bridge—likened to an egret in flight—serves as a gateway to the Sacramento River National Recreation Trail.
(Beverly Beyette / LAT)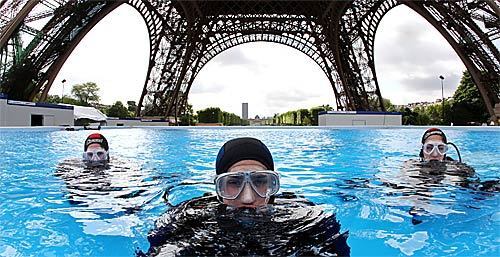 Scuba divers pose in a temporary swimming pool at the foot of the Eiffel Tower in Paris, where free diving lessons will be offered to the public through June 10, courtesy of the tower's operating company.
(Bertrand Guay / AFP/Getty Images)