4 Images
Placerville, California
A baker's offer of free cake is enthusiastically accepted on Placerville's Main Street, where 19th century buildings project the city's flavor. Placerville, in the Sierra Nevada foothills, sprang into existence in 1848, when James Marshall discovered gold in nearby Coloma. In the next couple of years, thousands passed through, purchasing picks and wheelbarrows, coffee and sugar.
(Mija Riedel)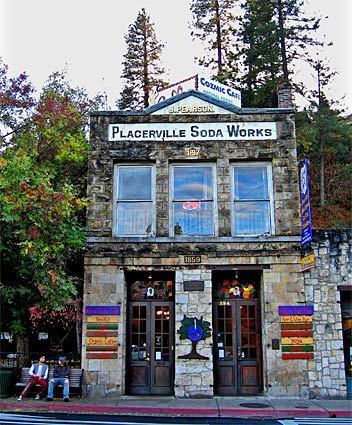 The latest inhabitant of a building constructed around an idle mine shaft in 1859, the Cozmic Café sums up the ease of time travel in Placerville. At the Cozmic, a visitor can sip a cappuccino while studying walls of rock bearing the marks of picks and axes. A few steps away, the cafe's wooden beams bear posters that advertise yoga classes, upcoming events at Lake Tahoe and a concert later in the evening. Tahoe, by the way, is 57 miles to the east; Sacramento is a 45-mile jaunt west.
(Mija Riedel)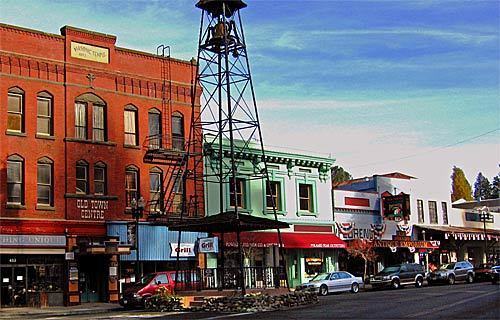 Holding a commanding view of Main Street, a bell tower that dates to the 1860s is a monument to Placerville's volunteer firefighters. The area's colorful past also can be channeled at the El Dorado County Historical Museum, where a Pony Express poster advertises for "young, skinny, wiry" riders and re-creations of a general store and an apothecary carry items of an earlier day -- Bale's Smoked Lunch Herring, Meysee's Oysters, hog cholera cure, hoof ointment and more.
(Mija Riedel)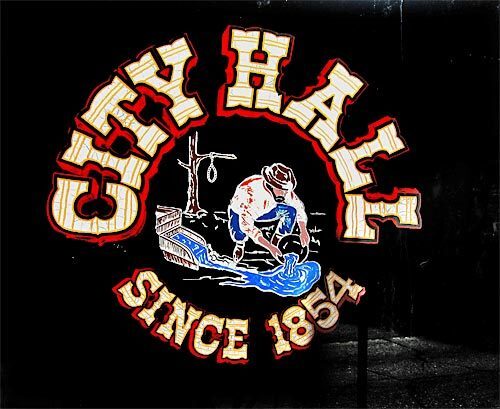 An emblem at Placerville's Historic City Hall refers partly -- and ominously -- to the city's old nickname, Hangtown, which emerged from the response to some crimes in the area's gold camps. The city also had been known as Dry Diggins. Today it's known as an intriguing weekend destination for anyone interested in Gold Rush history.
(Mija Riedel)