Clint Wilder leads a trail ride at Quarter Circle U Rankin Ranch in Southern California's Tehachapi Mountains. For six months of the year, the working cattle ranch is opened to weekend cowboys and nature lovers who fish the lakes, hike the backcountry trails, marvel at the dazzling starscape far from city lights, and, most of all, saddle up and ride. Unlike many other guest ranches, Rankin's rates include riding along with meals and accommodations.
(Donna Wares)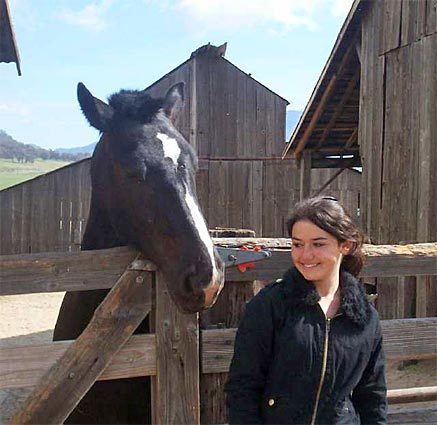 Gaby Humes, 14, hangs out at the Rankin Ranch stables. There are plenty of activities for kids, including trail rides, hayrides, horseshoe games, swimming, dancing or just visiting the animals.
(Donna Wares)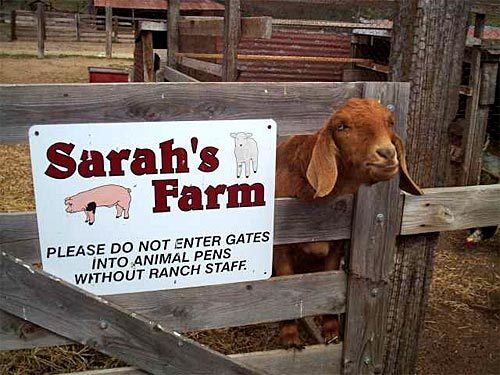 Children are invited to feed goats, sheep, calves and a miniature horse at a small barnyard.
(Donna Wares)
Eben Humes, 8, takes a ride across a meadow at Rankin. The family-owned ranch is located in remote Caliente, Calif., about 2 1/2 hours north of Los Angeles.
(Donna Wares)
Sassy, a ranch dog, trots along while Gaby and her brother Eben take a walk.
(Donna Wares)