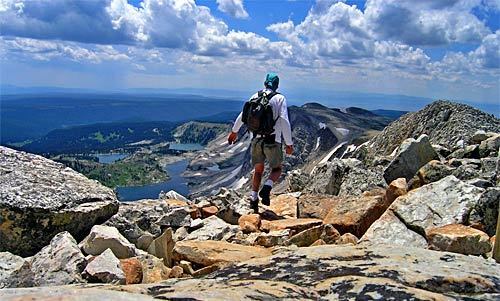 4 Images
Saratoga, Wyoming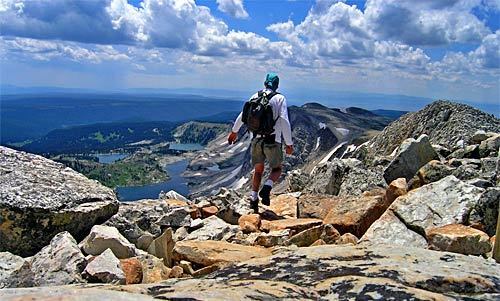 The reward for a strenuous hike in southern Wyoming's Medicine Bow National Forest? Stunning scenery in every direction, including an alpine tundra of lakes and white-granite boulders. The area near Saratoga, Wyo., is an outdoor lover's paradise. Hiking, canoeing and fly fishing are some of the activities available. And after a hard day of play, it's time to unwind in one of the town's hot springs. They've been popular for ages.
(James McCommons)
A canoe trip along the North Platte River reveals a quintessential Wyoming landscape. The stream cuts through bluffs and sagebrush-covered hills. In this dry landscape, the Platte's lush, riparian forest of cottonwoods is a magnet for wildlife and a birder's paradise. Kingfishers, herons, sharp-billed common merganser ducks, Western meadowlarks, bluebirds and swallows by the hundreds can be seen.
(James McCommons)
No snow, no problem. In the summer, Bottle Creek's ski trails are great for mountain biking through Medicine Bow National Forest. The South Brush Creek Visitors Center also has trail systems constructed for cross-country skiing (or mountain biking) with gentle hills.
(James McCommons)
Watch the world go by from the spacious front porch of the Wolf Hotel in Saratoga, Wyo. The hotel, which anchors the town's main intersection, is a historic redbrick structure done in Victorian furnishings. The tiny town, named after the New York resort, is in ranch country and is home to mineral hot springs.
(James McCommons)