4 Images
Sequoia High Sierra Camp
Beautiful views and rugged terrain make for great hikes at Giant Sequoia National Monument.
(Susan Spano / LAT)
The boulders that jut from the grounds of Giant Sequoia National Monument make for hearty hikes while the views captivate the eyes.
(Susan Spano / LAT)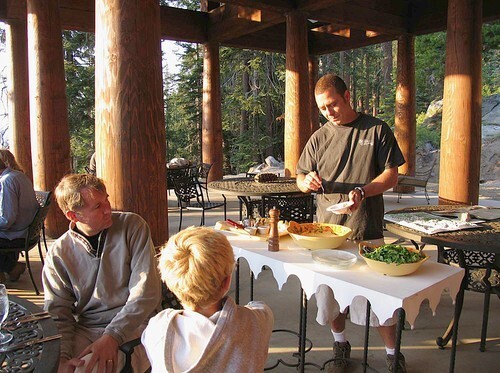 Forget the dehydrated meals. In the massive open-air dining pavilion, wonderful meals featuring dishes like slow-cooked lamb shanks and creme brulee are served.
(Susan Spano / LAT)
Roomy tents with concrete floors come with comfortable beds, a table and chairs. Mesh panels let in light and provide mountain views, although not a lot of privacy.
(Susan Spano / LAT)