7 Images
Along China's Silk Road
Stopping after 100 miles of dirt riding, Los Angeles Times staff writer Susan Carpenter fuels up on a motorcycle trip through China's Xinjiang province on the Silk Road Tour. The tour is offered during spring and fall by an Austrian motorcycle adventure company. In China, motorcycles are the dominant mode of transportation, where gas is relatively cheap and is pumped by station attendants.
(Claude Pauly)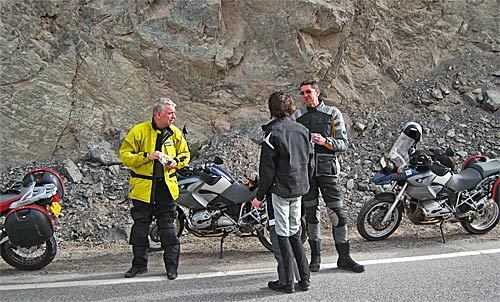 The mostly American and European riders on the Silk Road Tour are given BMW or Chinese motorcycles to drive.
(Claude Pauly)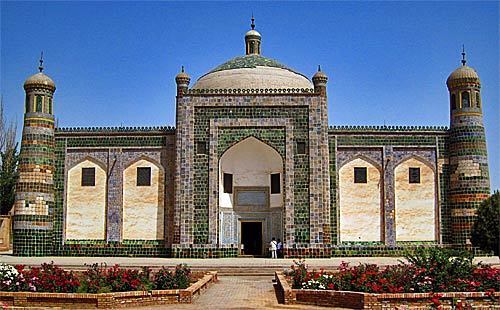 The Tomb of Abakh Hoja, an Islamic spiritual leader, in the western Chinese city of Kashgar. The tomb, covered in green ceramic tile, was built in the 17th century.
(Claude Pauly)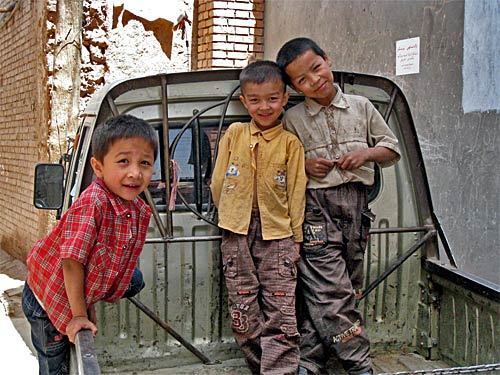 In Tashkurgan, the Uygur people are friendly, particularly the children, who giggle and say "hello." The Uygurs are an Uzbek ethnic group with its own dialect.
(Claude Pauly)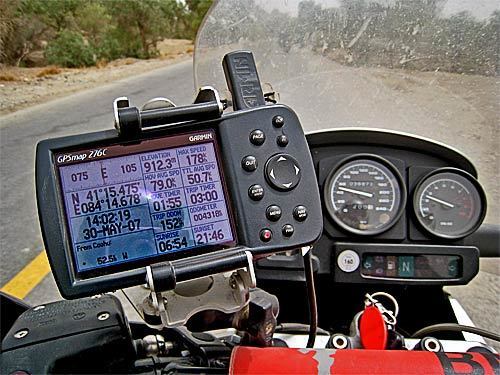 A rider has attached his own GPS unit (which only gives directional coordinates, not street directions) to his bike.
(Claude Pauly)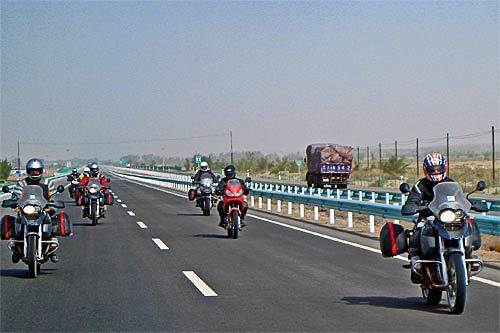 A smooth stretch of uninteresting freeway between Kuqa and Korla traces a route traveled by camel in ancient times.
(Claude Pauly)
A mosque in Kashgar, the predominantly Muslim city where motorcyclists began their tour.
(Claude Pauly)