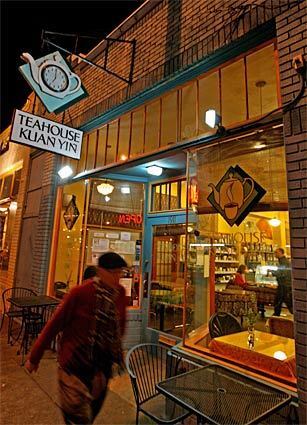 9 Images
Seattle tea houses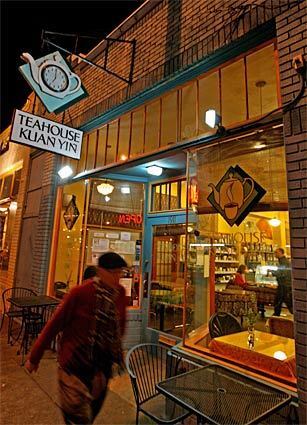 Java shops large and small rule Seattle, but a backlash may be slowly brewing in favor of the beverage exalted from London to Beijing -- tea. Teahouse Kuan Yin has been brewing up its savory drinks in the University of Washington district since 1990.
(Kevin P. Casey / For The Times)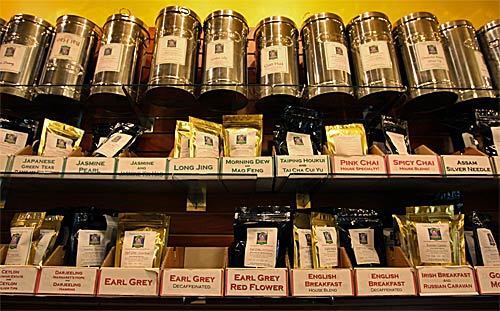 A wide variety of teas lines the walls at Kuan Yin. The shop's owner, Marcus A. Gramps, downplays his tea-scholar credentials (he's a practicing psychotherapist), although he's doing a good job of maintaining Kuan Yin's rep as a tea drinkers' jewel.
(Kevin P. Casey / For The Times)
At Kuan Yin, the tea is served in a glass pot and customers keep tabs on the steeping with a mini-hourglass timer. One owner predicts a boom in tea drinking within five years in Seattle, as the cosmopolitan city with a heavy international influence becomes home to more tea houses and stores devoted to tea.
(Kevin P. Casey / For The Times)
Golden Monkey and Keemun are just a couple of the varieties of tea set out to tempt customers at Kuan Yin. Part of tea's growing appeal lies in the ritualistic, communal experience of drinking it at this tea house and others sprinkled around Seattle.
(Kevin P. Casey / For The Times)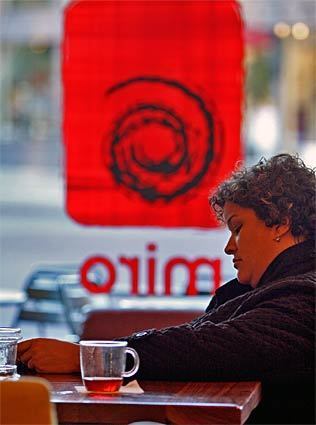 Grab a window seat and watch the world go by while sipping a nice cup of tea at Miro, in Seattle's Ballard district. While your tea is steeping, you can play one of the many board games on hand, kick back and chat with friends or, of course, surf with Wi-Fi.
(Kevin P. Casey / For The times)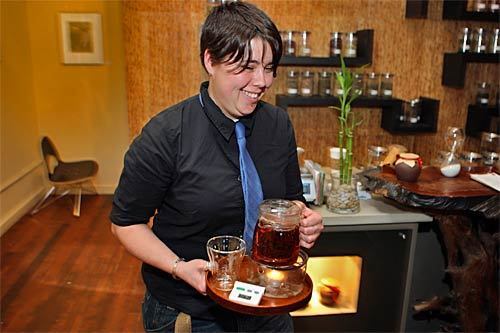 Michelle Koelbl serves up a special brew at Miro. Try the Heaven's Dew (a green tea with a nutty-earthy taste) or Red Mint (a powerfully constructed breath-freshening blast).
(Kevin P. Casey / For The Times)
At Miro, the beverage of choice is served in a glass teapot set over a burning candle that keeps it hot. You don't remove the strainer and pour a cup until the digital timer your server provides goes off, indicating that the leaves have steeped long enough.
(Kevin P. Casey / For The Times)
Shaheeda Pierce, right, and her daughter Tara Pierce-Shuffield enjoy some food and tea at Kuan Yin in Seattle, where the homey interior is cluttered with tables and chairs, artwork and shelves stacked with tea-drinking accessories. It's like stepping into someone's personal library of leather-bounds.
(Kevin P. Casey / For The Times)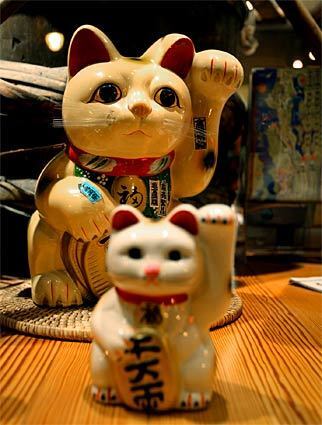 Feline figurines decorate a window at the Historic Panama Hotel Tea & Coffee House in Seattle's Japantown neighborhood. The Panama pours only 28 varieties of tea, all of which, from white to black, are stored in glass jars lining the counter. What the Panama lacks in variety, however, it makes up for in history in its early 20th century building.
(Kevin P. Casey / For The Times)