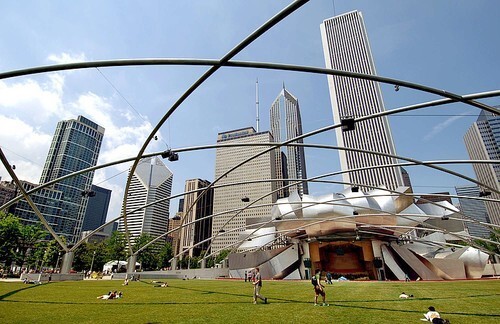 19 Images
NBA Cities Rated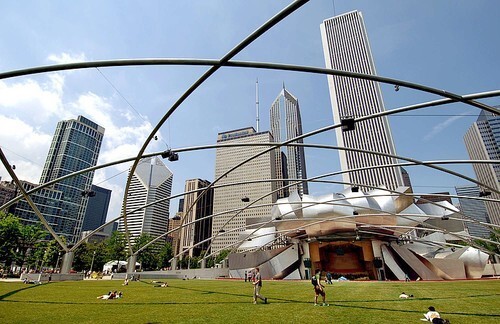 CHICAGO: Like New York, but without the attitude. Pictured: The Jay Pritzker Pavilion, designed by Frank Gehry.
(Richard Derk / LAT)
NEW YORK: Always something to do. Always. Pictured: The sun rises over the Manhattan skyline as seen from Brooklyn, New York.
(Spencer Platt / Getty Images)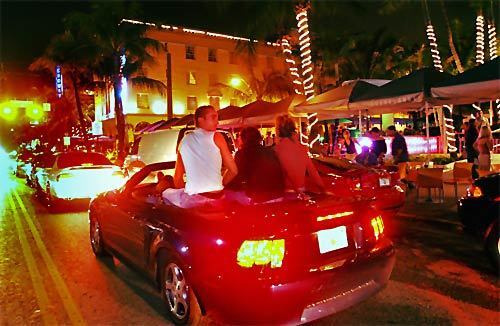 MIAMI: South Beach is simply phenomenal for so many reasons, day and night. Pictured: Miami's flashy and fast South Beach.
(Roberto Gonzalez / Orlando Sentinel)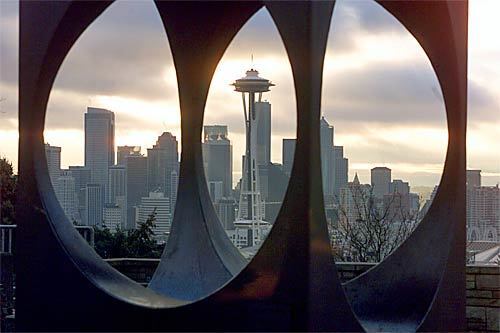 SEATTLE: Clean, crisp air makes it a must-smell. Pictured: Seattle's 607-foot Space Needle, built for the 1962 World's Fair.
(Lawrence K. Ho / LAT)
SAN FRANCISCO: The Golden State Warriors are in Oakland, but those in the know stay in S.F. Pictured: Evening commuters make their way across the Bay Bridge as a storm passes behind the San Francisco skyline as seen from Yerba Buena Island.
(Genaro Molina / LAT)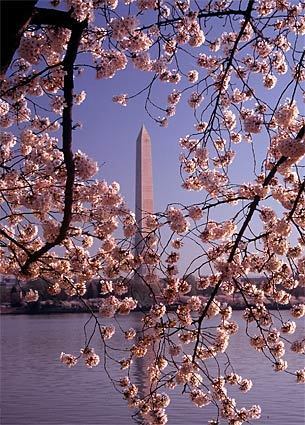 WASHINGTON, D.C.: My favorite daytime city in the U.S. Where else can you see so many memorials and monuments? Pictured: Cherry blossoms trees frame the Washington Monument in D.C.
(National Cherry Blossom Festival)
New Orleans: Bourbon Street is on the rebound, as is downtown. Pictured: Carnival revelers on Bourbon Street in the French Quarter of New Orleans.
(Lee Celano / For the Times)
PHOENIX: Just don't go in June, July or August. Pictured: The Sheraton Wild Horse Pass Resort, part of the Gila River Indian Community south of Phoenix.
(Geraldine Wilkins / LAT)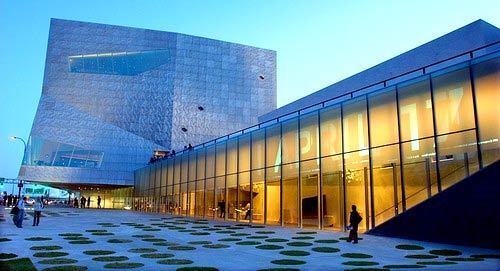 MINNEAPOLIS: Seriously underrated. I'm being totally serious. Pictured: Minneapolis' renovated Walker Art Center.
(Minneapolis Star Tribune)
PORTLAND: Clean, crisp air makes it a must-smell. Pictured: Portland's downtown skyline, viewed from across the Willamette River.
(Richard Cummins / Lonely Planet)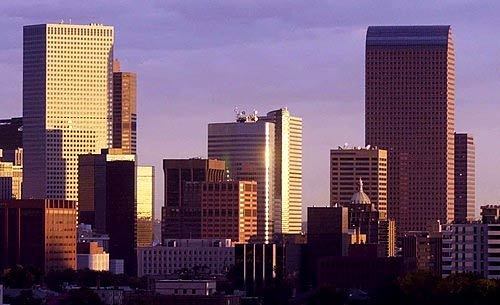 DENVER: Downtown is surprisingly vibrant, even when there's a foot of snow on the ground. Pictured: Sun glints off buildings of the skyline of the Mile High City.
(David Zalubowski / AP)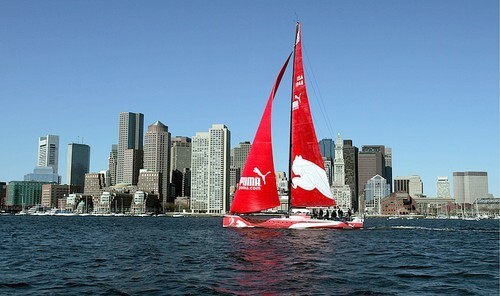 BOSTON: Whenever I leave, I feel like I could use another day to see everything I missed. Pictured: A racing boat sails in Boston Harbor in front of the Boston skyline.
(Matt Campbell / EPA)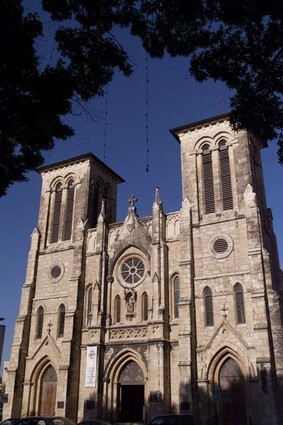 San Antonio: The River Walk is fun, and Austin is only an hour away. Pictured: Historic San Fernando Cathedral is known for its Spanish colonial facade and antique contents.
(Eric Gay / AP)
PHILADELPHIA: Cheesesteak sandwiches at Pat's or Geno's? I never decide until I get there. Pictured: City Hall is topped by a statue of William Penn.
(David Swanson)
DALLAS: I hate the Dallas Cowboys. Hate, hate, hate. Pictured: A smoky haze blankets downtown Dallas.
(Erich Schlegel / AP / The Dallas Morning News)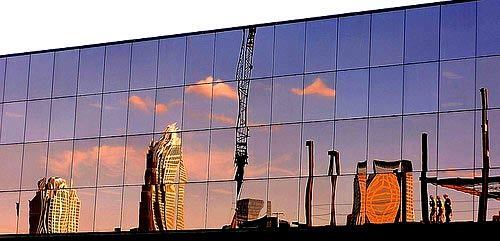 CHARLOTTE: It might be a little too high on this list, but I've never had a bad time there. Pictured: Construction workers and the Charlotte, N.C., skyline are reflected in the windows of the Moorehead Corporate Plaza.
(Patrick Schneider / AP)
ATLANTA: You've got to give credit to one of only three U.S. cities to host a Summer Olympics. Pictured: The Atlanta skyline sits beyond Turner Field.
(Streeter Lecka / Getty Images)
CLEVELAND: The Rock and Roll Hall of Fame helps, as does the underrated downtown area. Pictured: The Rock and Roll Hall of Fame and Museum displays a bass guitar smashed by Paul Simonon of the Clash.
(Jamie-Andrea Yanak / AP)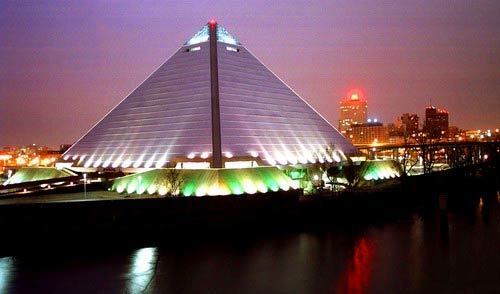 MEMPHIS: Beale Street is fun for one night, but what if you have to stay two nights? Pictured: The Memphis Pyramid with the city's skyline resting in the background.
(Mark Humphrey / AP)