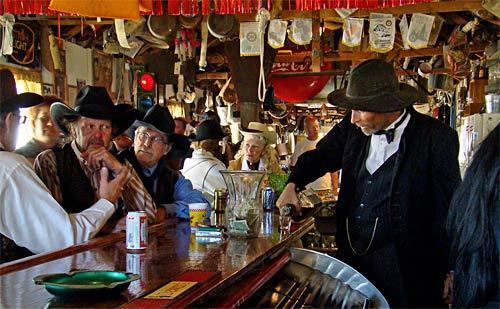 6 Images
Gold Point, Nevada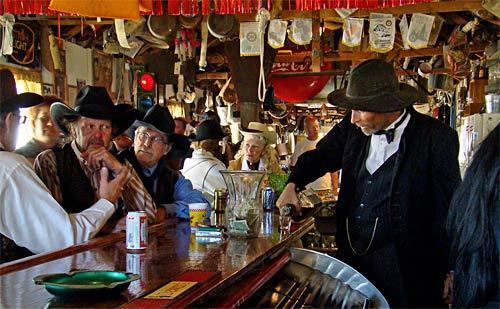 Dan Adams serves up drinks at the saloon in Gold Point, a dusty former mining town in western Nevada. Adams is among the dedicated volunteers working to restore the town, which boomed when gold was discovered here in 1908 and went bust a couple of years later.
(Jay Jones)
Earl Seely takes a break from reenactment duties. "I'm 56. I loved to play cowboys when I was a kid, and I love to play cowboys now," says Seely, who is a member of the Beatty Cowboys, a group of men from Beatty, Nev., who reenact gunfights from the Wild West days.
(Jay Jones)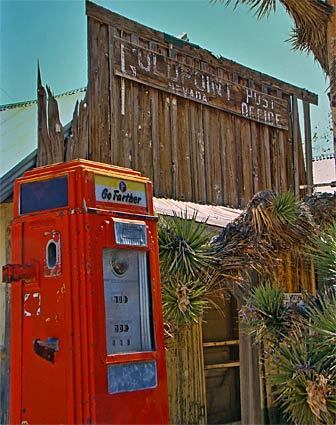 An old-fashioned gas pump stands outside the former post office, now home to town memorabilia. The buildings make a realistic backdrop for the holdups, brawls and shootouts that the Beatty Cowboys will stage during the town's centennial festivities over Memorial Day weekend.
(Jay Jones)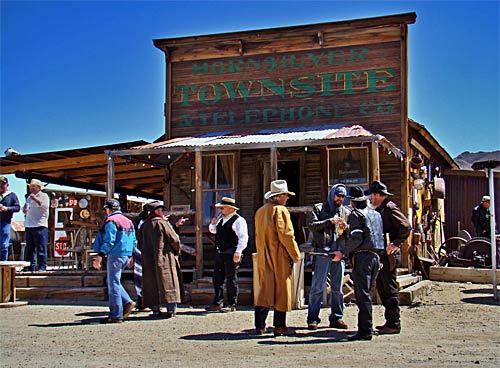 Cowboys and bikers mingle amiably outside the saloon, which once housed the local land office and telephone company. All spelled out in a sign on the building's false front. "I love the place," one biker says. "You know, you look for adventure, and here it is."
(Jay Jones)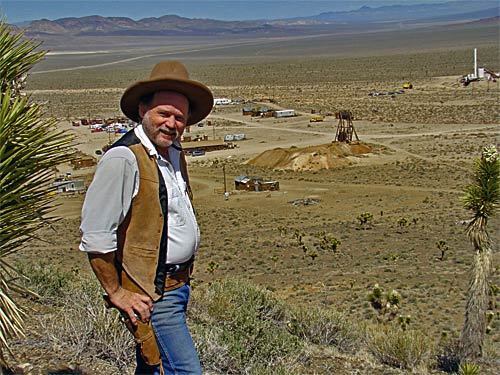 Herb Robbins beholds the fruits of his labors: a ghost town back from the dead. Robbins' Old West renaissance took off in 1979 when he and his business partners bought a few lots. He now owns about 30 historic buildings. "People who come up here have a real enjoyable time," he says. "They get a chance to walk around and see, visualize and imagine what this was like 100 years ago."
(Jay Jones)
Few today call Gold Point home, but that will change over Memorial Day weekend, when the town celebrates its centennial. Hundreds are expected for the party, which will include a chili cook-off, barbecue and a raffle. Fittingly, the top three prizes are Henry rifles.
(Jay Jones)