One pool at the Flamingo has a 14-foot waterfall. The hotel also contains another, more sedate pool for those who want to relax.
(Gary Friedman / LAT)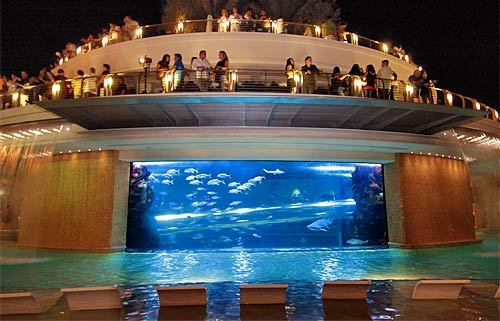 A 200,000-gallon aquarium was part of the setting when Rock 'n' Roll Wine convened in April at the Golden Nugget.
()
The MGM Grand, Las Vegas' largest hotel, goes the extra mile with a lazy river that takes almost 10 minutes to float around.
(Gary Friedman / LAT)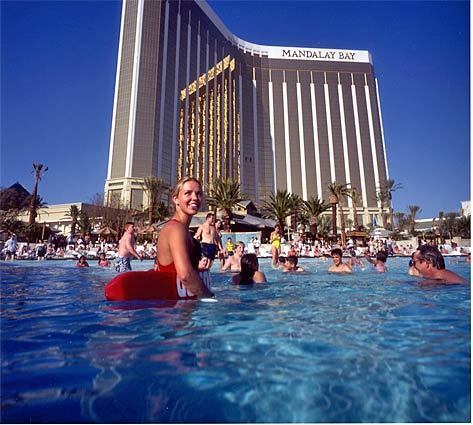 A Mandalay Bay soak can still be a family affair, but the move is on to swap the splash for a more adults-only vibe. The hotel's wave pool (the largest on the property) now hosts concerts, and another of its pools has gone topless (complete with cover charge).
(Mandalay Bay)
Duchess, a bottlenose dolphin, and her newborn calf swim at the Mirage Dolphin Habitat in Las Vegas.
(Darrin Bush / AP)