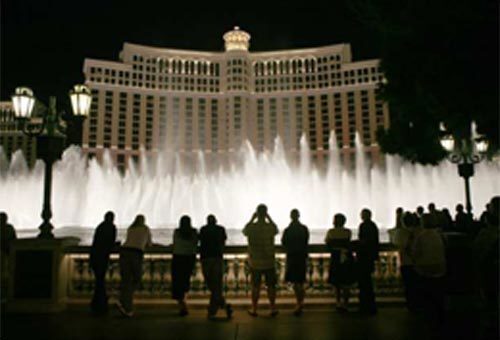 7 Images
Romantic places for popping the question in Las Vegas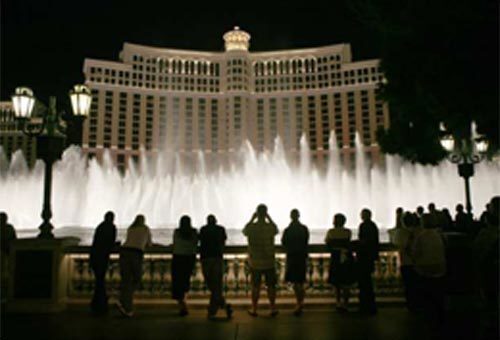 Give roses, Champagne and a touch of Italy
Profess your love on a private balcony overlooking Bellagio's Lago Di Como with the fountains going off in the background. The Proposal Terrazza di Sogno package includes half an hour on the terrace, a bag of rose petals, a dozen long-stemmed roses and your choice of Waterford or D&D Collection Champagne flutes with Champagne and chocolates. The package costs $1,000 and can be booked through the Bellagio wedding chapel.
Contact: Wedding Chapels at Bellagio, (888) 987-3344
www.bellagio.com/weddings/packages.aspx
(Mark Boster, Los Angeles Times)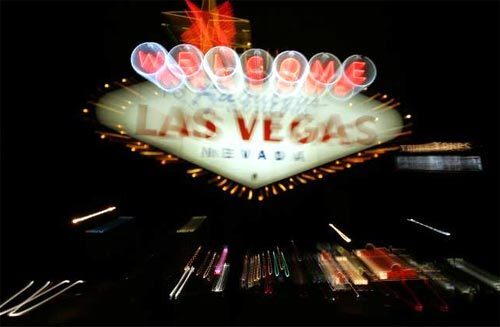 Buzz the Strip in a copter
Will she or won't she? Ask her in VIP style with the lights of the Las Vegas Strip beneath you. Helicopter excursions can be short and sweet, or last for hours with a winery tour and dinner. Prices range from $83 to $460 or more per person depending on length and destination. Feeling flush? What the heck, ask her over the Grand Canyon.
Contact: Maverick Helicopters, (888) 261-4414; Papillon Helicopter Tours, (888) 635-7272
www.maverickhelicopter.com
www.papillon.com
(Gary Friedman, Los Angeles Times)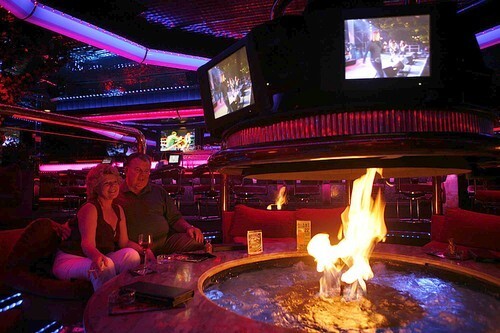 Heat things up at a romantic fire pit
Ask your girlfriend to be your bride at the Peppermill's Fireside Lounge, the famous location where a scene from the movie "Swingers" was filmed. Couples come to make googly eyes at each other in front of the bubbling fire pit or canoodle over mai tais in back-room booths hidden by fake trees. This lounge is as cheesy as all get-out but worth the trip.
Contact: Peppermill Fireside Lounge, 2985 Las Vegas Blvd.; (702) 735-4177
www.peppermilllasvegas.com
(Mark Boster, Los Angeles Times)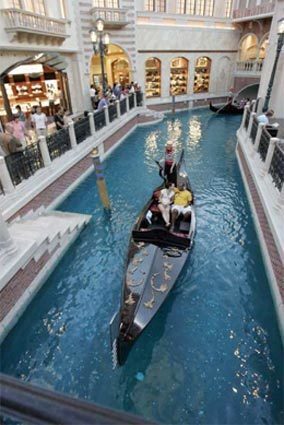 Take a cruise at the Venetian
Transport yourself to the canals of Venice with a gondola ride at the Venetian. Most gondola rides accommodate four passengers, but you can have the boat to yourself for $60. The Venetian will make gondola reservations for you if you can prove that you are staying in the hotel; otherwise queue up at the ticket booth at St. Mark's Square.
Contact: Venetian Gondola Rides, (702) 414-4300
www.venetian.com/GONDOLA.aspx
(Allen J. Schaben, Los Angeles Times)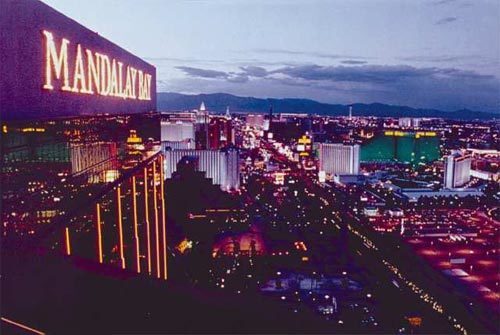 Find VIP luxury at a pauper's price
The balcony off the House of Blues Foundation Room at the top of Mandalay Bay has one of the most spectacular Strip views in Las Vegas. It is a member's-only club but is open to the public every Monday night. The cost is $10 for locals and $30 for tourists; doors open at 11 p.m. Dance the night away after she says "yes."
Contact: House of Blues Foundation Room, 3950 S. Las Vegas Blvd; (702) 632-7600
()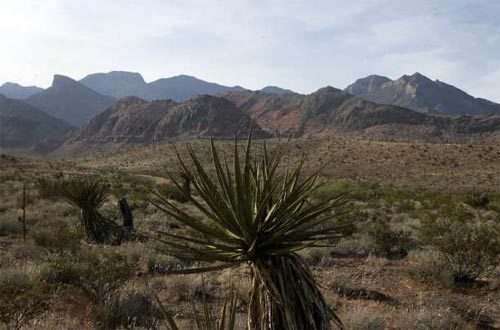 Hop aboard a hot-air balloon
Take a Champagne flight with your sweetheart and propose to her at sunrise, high above the Las Vegas Valley looking down on places such as Red Rock Canyon, left. The flights are 45 to 60 minutes long, and passengers are treated to cake and Champagne at the end of the flight.
Contact: Adventure Balloons, (702) 247-6905,
www.smilerides.com
.
(Beatrice de Gea, Los Angeles Times)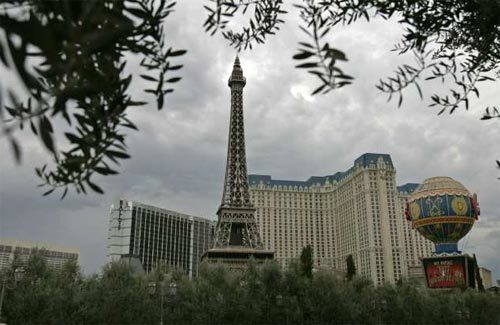 From atop the Strip and the Eiffel Tower
Whisk your sweetheart 460 feet off the ground to the top of the Eiffel Tower and get a unique view of the Bellagio fountain show. Romance can get a little pinched if the tower is too crowded, but you can save yourself some time in line by buying your tickets ($9) in advance.
Contact: Paris Eiffel Tower, 3655 Las Vegas Blvd. S.; (877) 603-4386
(Allen J. Schaben, Los Angeles Times)